For those of you who do not know what the connectors or connections on the back of your computer are called or where they are located… We have created a number of Computer Port Charts and other computer peripheral charts to help you identify the common connectors and ports on the back of your desktop computer or laptop. The charts include location for sound, audio, video, usb, serial and parallel ports. Included are separate charts for hard drives, desktop ram memory, laptop ram memory and a chart that explains everything on the back of your computer by name, location and illustration.
Computer ports are connecting points or interfaces with peripheral devices that work to communicate with your computer.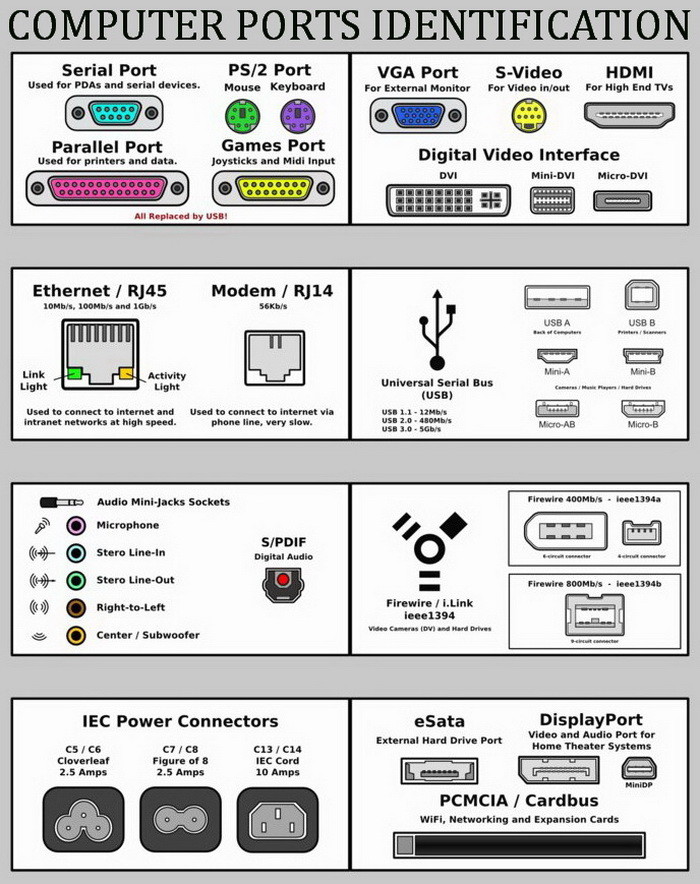 Computer Ports Identification Chart
Most Common PHYSICAL computer ports:
– USB Port (Universal Serial Bus): Created in the mid 1990's to standardize communications between computers and peripheral devices. USB ports can be used as a power supply for different devices like cellphones, cameras, laptop coolers and more. There are four different types of USB computer ports: USB 1.0 and 1.1 released between 1996 and 1998 with a speed range starting from 1.5 Mb/sec up to 12 Mb/sec. Then USB 2.0 was released in 2000 with a maximum speed of 480 Mb/sec. Finally USB 3.0 was released in 2008 with a maximum speed of 5 Gb/sec.
– Ethernet / Internet Ports: were first introduced in 1980 to standardize the local area networks (LAN). Internet ports use RJ45 connectors and have speeds between 10 Mb/sec – 100 Mb/sec – 1 Gb/sec – 40 Gb/sec – 100 Gb/sec.
– IEEE 1394 Ports: This technology was developed by Apple between 1980 and 1990 with the name "FireWire" and it is the equivalent of the USB.
– TRS Ports: Used for receiving and transmitting analog signals mainly audio.
– PS/2 Ports: Introduced in 1987 to replace the serial mouse and keyboard.
– Serial Port: Uses the DB9 socket connector and transfers information one bit at a time between the computer and external peripherals.
– VGA ports (Video Graphics Array): This port has 15 pins on three rows and it is used for connecting the monitor with the video adapter from the computer motherboard to display video on your monitor.
– HDMI (High Definition Multimedia Interface): Ports on computer to transmit High Definition (1080p+) Video from the computer video card to the monitor.
– DVI (Digital Visual Interface): Computer ports used to transmit uncompressed digital video data.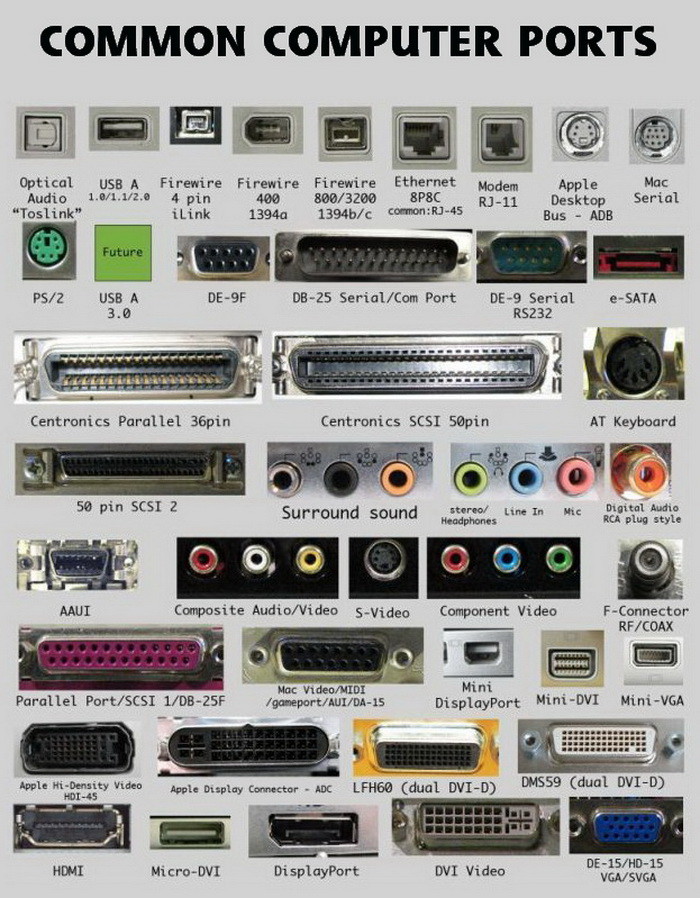 Common Computer Ports Chart

Desktop Ram Identification Chart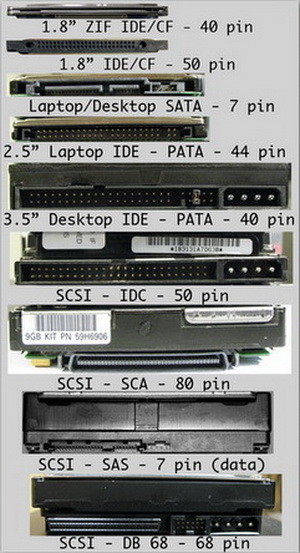 Hard Drive Identification Chart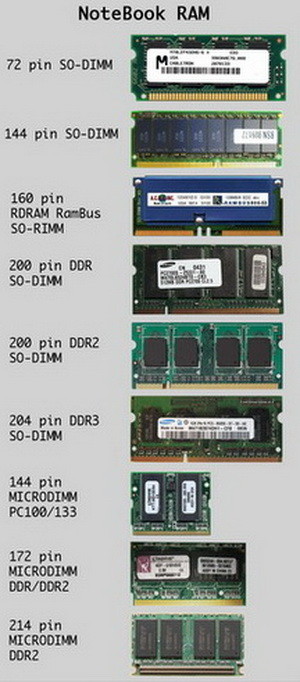 Notebook RAM Memory Identification Chart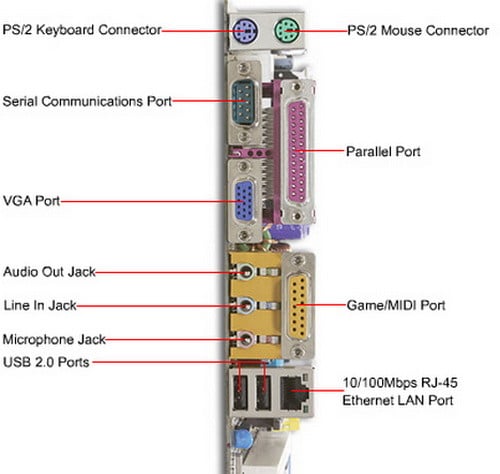 Back of Computer Port Identification Illustration