Building a loft can be the perfect solution to adding a bedroom when space is an issue. Having a high ceiling gives you the opportunity to build and add a loft to your existing home. Building a loft consists of plenty of accurate measuring, purchasing the proper wood type and length, buying the correct bolts and screws, and assembling your loft in the proper area. We built our loft in a 12 hour time span and fully utilized our high ceiling space and made an extra large new living area.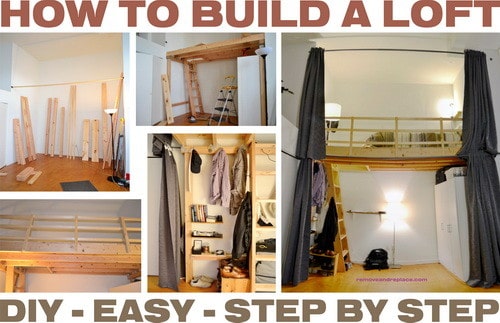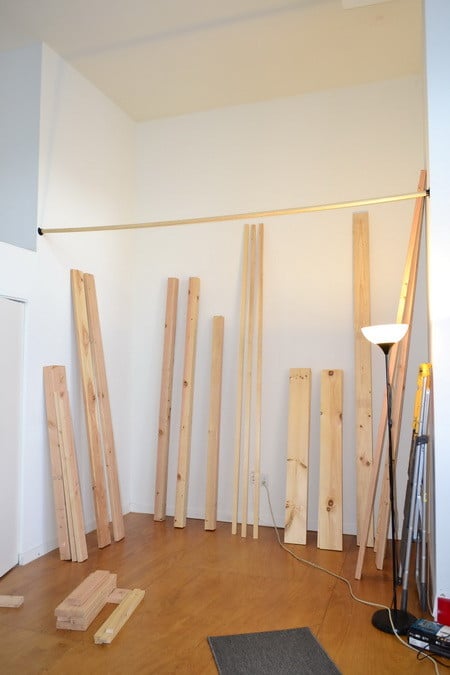 Here is the "nook" we chose and all of our wood to build our new loft.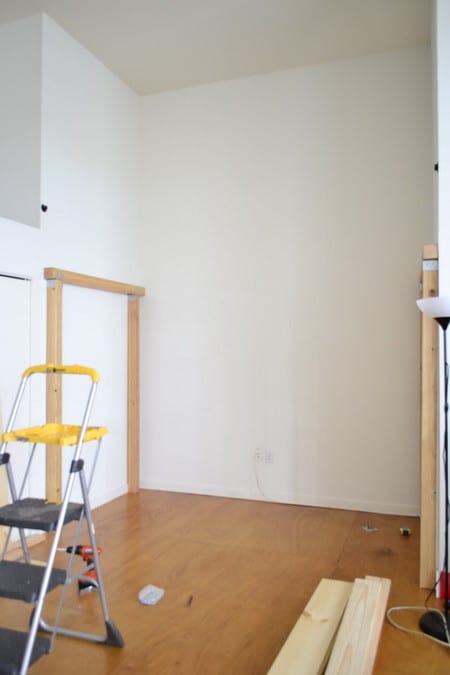 We used 4×4's for our posts and beams and secured them into the walls using anchor bolts.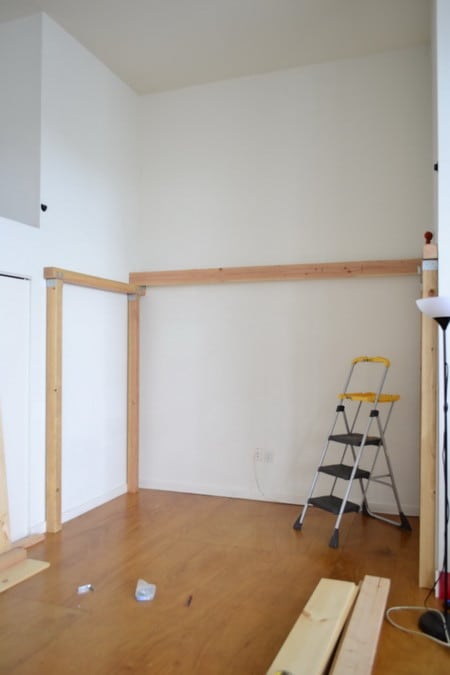 Using a 2×6, we installed the first joist using simple deck braces and bolts.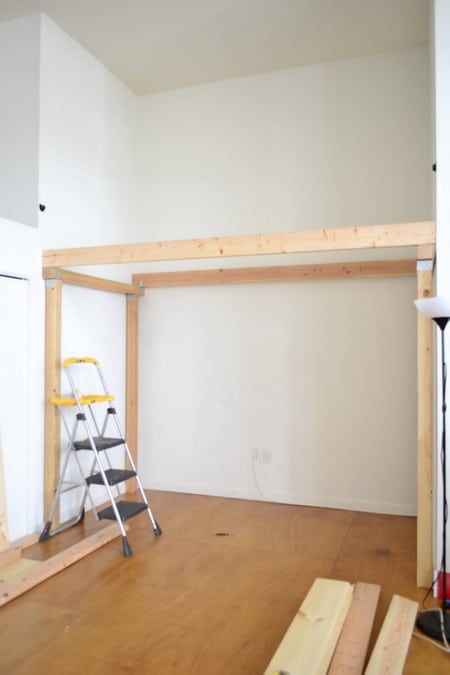 Here we attached our second 2×6 joist to allow for an extra sturdy floor.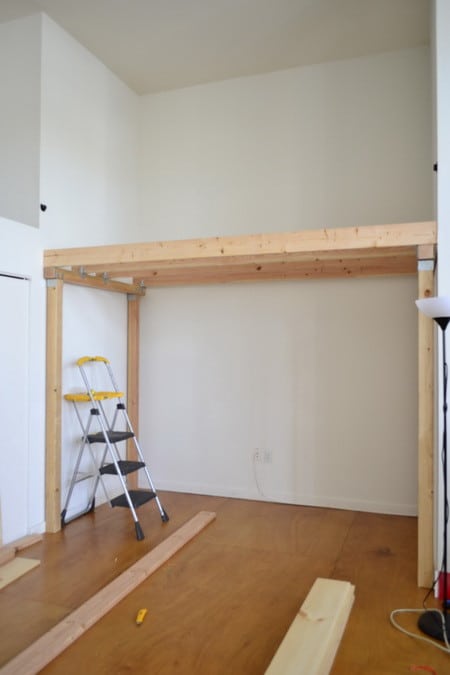 We added 2 more 2×6 joist beams and attached them with deck braces for a secure and sturdy loft floor.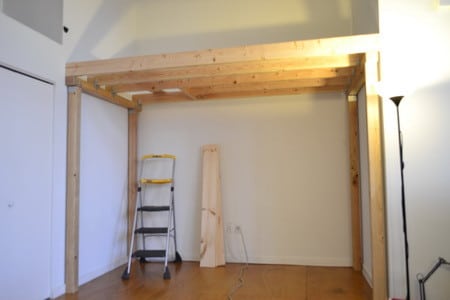 Here we created a small square opening to make room for a wooden ladder.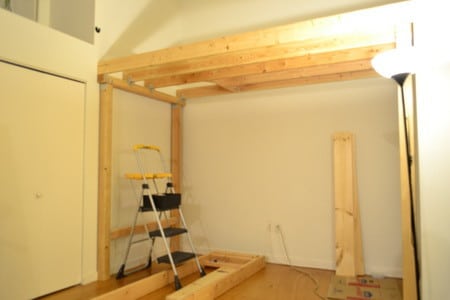 We then built our ladder for entering the loft using 2×4's for the steps and 2×6's for the sides.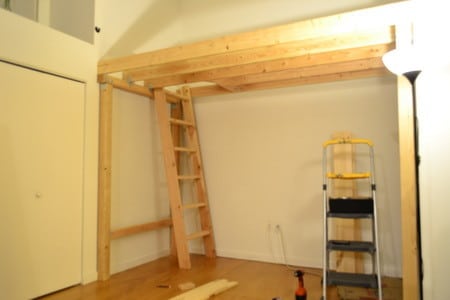 We then installed our ladder in our square hole opening to be able to enter the loft.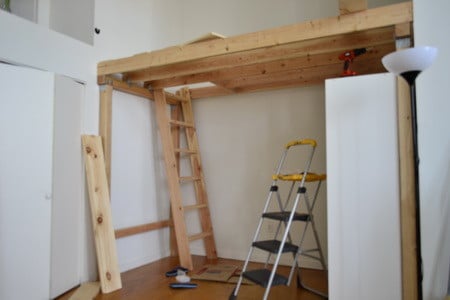 We then installed a clothing wardrobe free standing closet under the loft.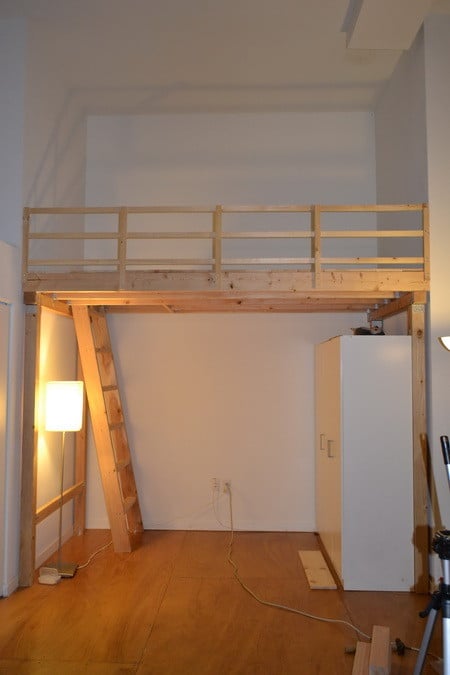 We then built our top railing using 1×2 wood and installed in on the loft for safety.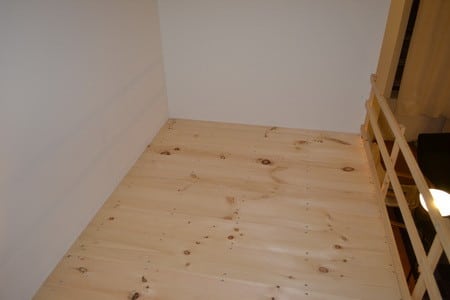 We then used wood screws to secure our pine boards to make the flooring for our new loft.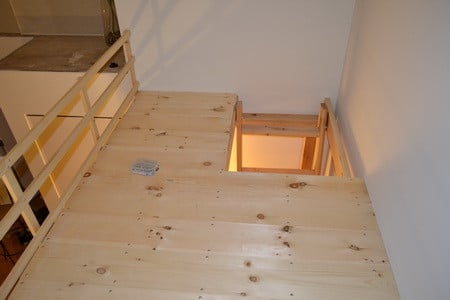 We cut the pine boards a little shorter in this area to allow entry using the ladder.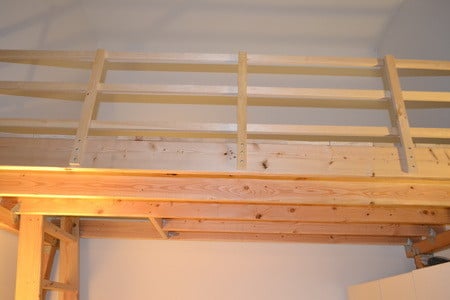 Here is a closeup of our safety railing attached with 3 bolts on each post.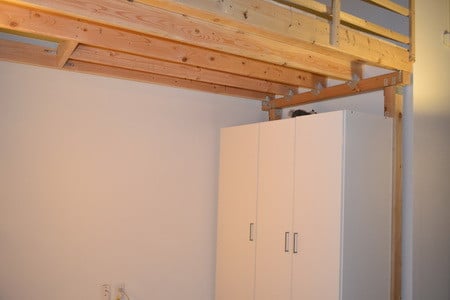 Here is a closeup of the bottom of our loft flooring attached with deck braces, bolts and screws.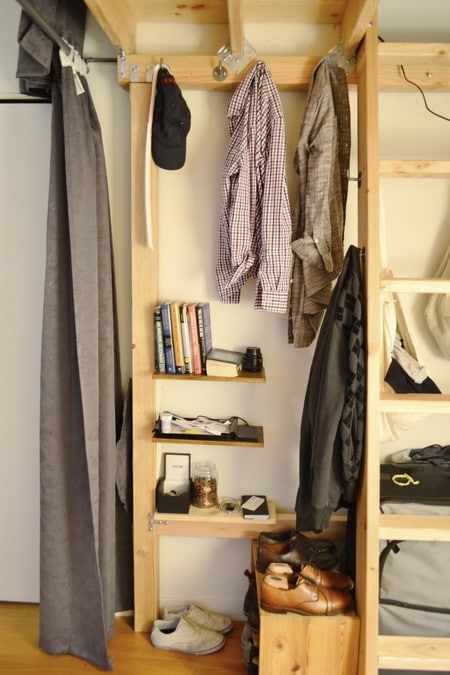 We then added some hooks and wooden shelving to add more storage.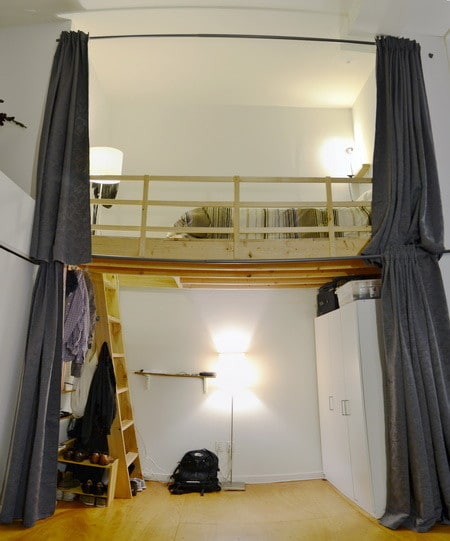 Here is our new loft completed and ready for use.
We installed metal pipe and added curtains to allow for privacy.