I accidentally left the door on my Samsung refrigerator open for a few days. When I opened the fridge section, I found it not cooling and warm. I closed the refrigerator door for a few hours and the refrigerator section is still not cooling. I opened the freezer door on the refrigerator and found it to be cold and freezing the food. Does anyone have an idea what I should do to get the fridge section to cool again?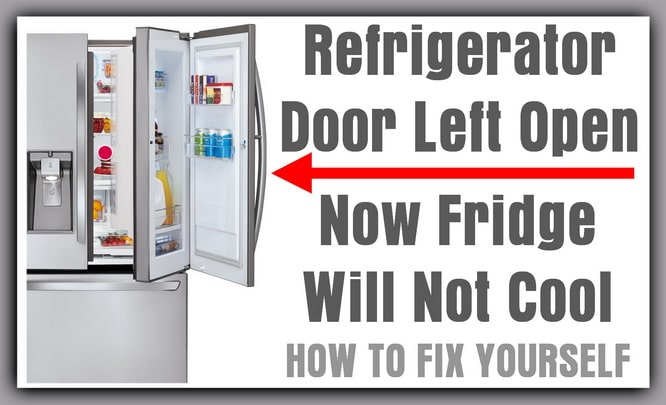 Refrigerator door left open – fridge will not cool
If your refrigerator door has been left open by accident and the fridge or freezer will not cool… you should first manually defrost your refrigerator including both the freezer and fridge section. Manually defrost your refrigerator before replacing any parts!
How To Make A Refrigerator Cool After Leaving It Open:
1. Remove all the food items in the freezer and fridge.
2. Unplug the refrigerator from the wall outlet.
3. Open ALL doors on the refrigerator.
4. Wait 24 hours to let the fridge completely defrost.
5. After 24 hours, close ALL doors on the refrigerator.
6. Plug the refrigerator back into power.
7. Let the refrigerator run for 6 hours.
8. Test the temp of the fridge section and freezer section.
9. If the temp is good, your fridge is working properly.
10. Add your food items back into the refrigerator.
If a manual defrost of your fridge did not get your fridge running, here are a few things that may be wrong…
A. The damper door could be frozen shut
B. The return air vent in the freezer section is clogged by ice.
Do a test to determine which it could be:
1. Open the freezer door – Press and hold the door switch – Keep freezer door open.
2. Open the refrigerator door – Press and hold the door switch – Keep refrigerator door open.
3. Make sure the fan in the freezer is on.
4. Feel if there is cold air flowing into the refrigerator cooling vents at the back wall of fridge.
5. If cold air is felt, you have a return vent that is blocked inside the freezer evaporator section.
6. If NO cold air is flowing, you most likely have a faulty or frozen damper door.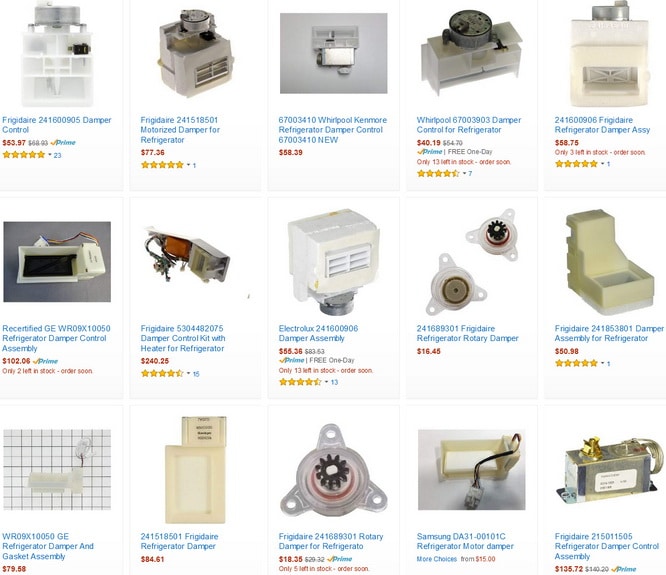 Need a new Refrigerator damper assembly?
If you know of other solutions that may fix a refrigerator that stopped cooling because the door was left open by accident, please leave a DIY repair suggestion below.
If you are having trouble with your fridge not cooling, try this page about How to fix a refrigerator not cooling, or leave your question below and we can assist.