Free Appliance Repair Help – Ask Your Questions!
We have detailed and helpful instructions to help you fix your…
Washing Machines, Dryers, Dishwashers, TV, Garbage Disposals,
Kirby Vacuum Cleaners, Washing Machine Error Codes, Refrigerator Repair,
Headphone Repair, Oven Repair, AC Air Filter Replacement, Toilet Repair, and more.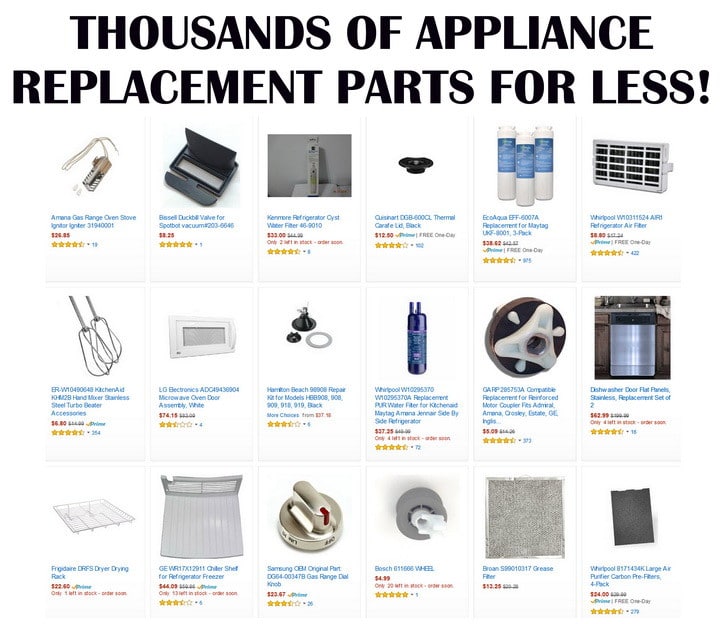 Appliance Replacement Parts For Less!!
IF THE LINKS ABOVE DID NOT HELP YOU WITH
FINDING YOUR ANSWER, ASK A QUESTION BELOW.
ASK YOUR APPLIANCE REPAIR QUESTION
AT THE BOTTOM OF THIS PAGE
Tired of paying HUGE repair bills? Guess what?
It is only expensive if someone else does the repair for you!
We will help you find the cause of your appliance problems and do the repairs yourself.
Have questions about how to fix your appliances? Free appliance repair advice!
You can now get answers to your appliance issues by asking our
qualified technicians on our website RemoveandReplace.com.
Appliance technicians will help with fast and knowledgeable answers.
Ask an appliance technician today for FREE!
We are specialists at installing, repairing, fixing, and troubleshooting ALL home appliances.
Whether it is a Washing Machine, Dishwasher, Dryer, Refrigerator,
Microwave, Oven, Garbage Disposal, etc… WE CAN HELP FOR FREE!
Simply ask your question using the comments form below (It is free and you do not have to register!)
and we will troubleshoot your appliance problem ASAP and free!
ASK YOUR QUESTION BELOW – PLEASE GIVE US THE TYPE OF
APPLIANCE, BRAND OF APPLIANCE, AND THE MODEL NUMBER.