Do you want the look of tile in your kitchen without actually installing tile? If you are looking for a very inexpensive way to add the look of tiles to your bathroom or kitchen, we have a clever method to show you here. This method is a great way to spruce up your kitchen if you are in an apartment or a rental house. This method can be painted over in a few minutes if you need to "erase" it. See below for the simple method that you can do yourself with no special skills.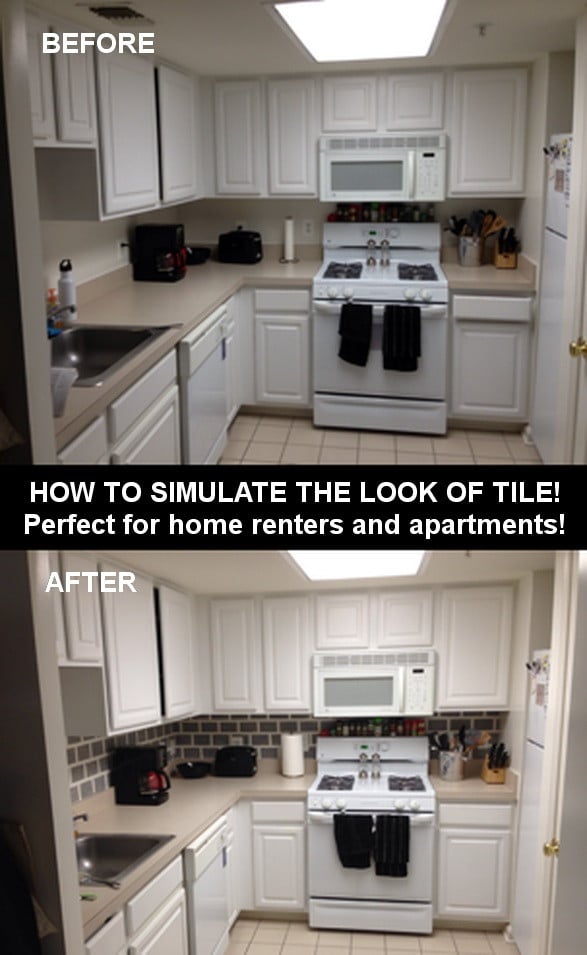 How To Get The Look Of Tiles With This Simple Paint Method – Before and After Photo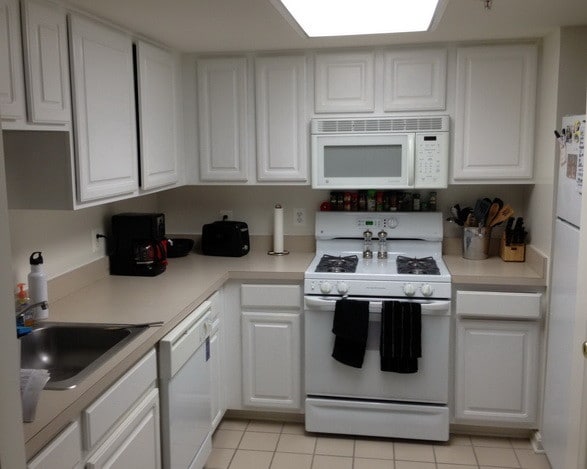 Here is the "before" picture of the kitchen looking very plain.
We are in an apartment and not permitted to install tile.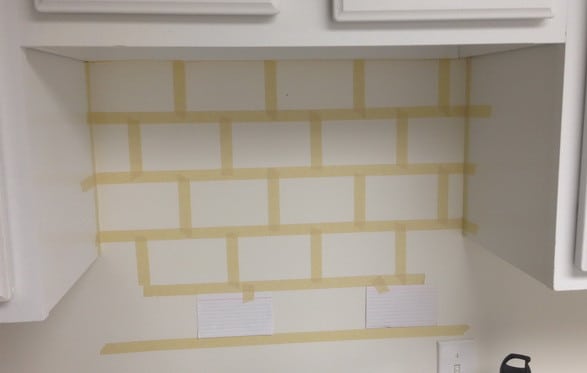 Using simple 3 x 5 note cards, we spaced out the "squares" and used masking tape to simulate grout lines.
You can use a different template to make your "tile" squares such as a 3 x 3 to make them square.
Use a level to make sure that your masking tape lines are nice and straight.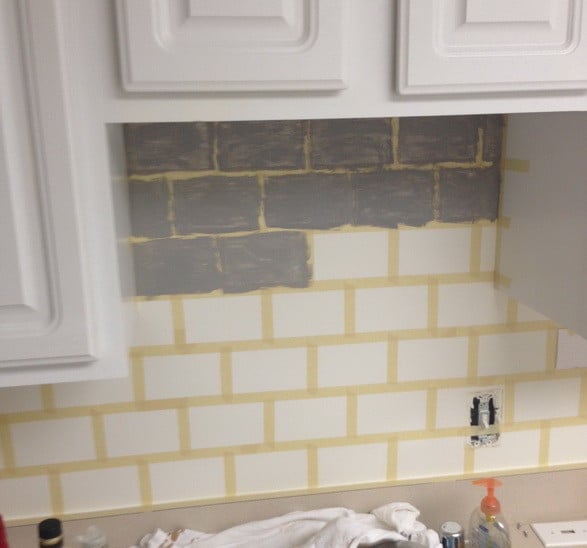 Once you have the masking tape in place you can now use the paint color of your choice and
fill in the square blanks. You can use a regular old paint brush to apply the paint.
If you choose you can "scratch" the paint while wet to give it a worn vintage look.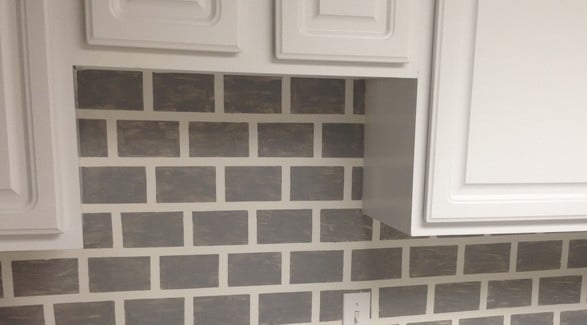 Once you are finished painting, let it fully dry and carefully remove the masking tape.
The backsplash wall area will now look just like tiles!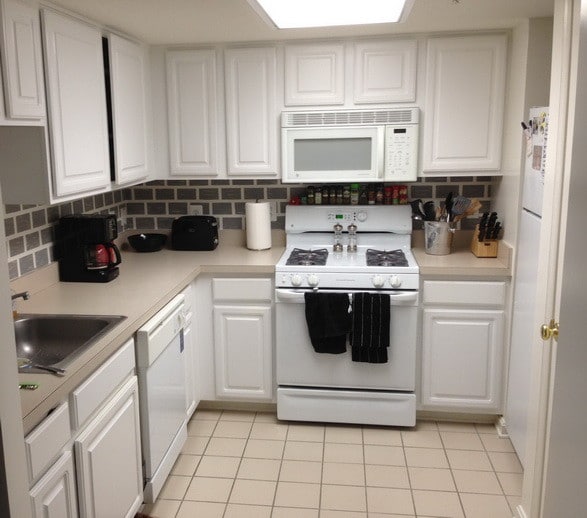 Here is the "after" picture of our easy DIY kitchen wall tile painting method. SO EASY!!!!!