Our appliance repair help offers detailed information and step-by-step instructions to repair any appliance. We have a wide range of articles from refrigerator to dishwasher appliance repairs that are written in an easy to read format. We provide comprehensive appliance repair assistance for all your needs and ensure that you never have to go through the hassle of finding a technician for your appliance repair again.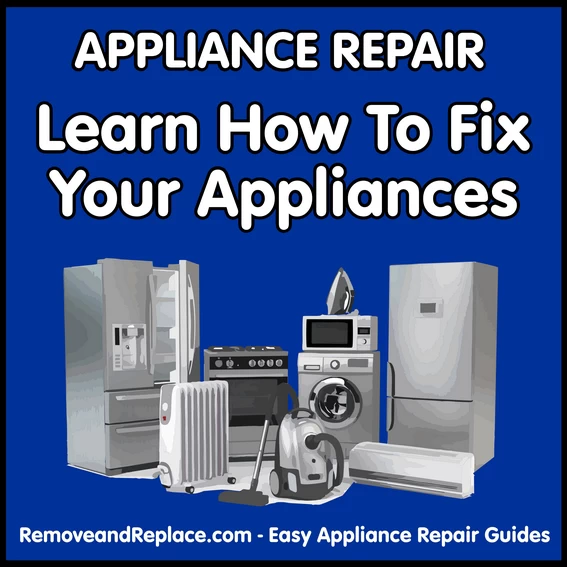 Learn how to fix your appliances
If you need additional help you can ask us how to fix any appliance. Free professional appliance repair help with researched answers to assist you and fix your washer, dryer, microwave, fridge, and much more.
Appliance Repair Questions and Answers:
Washing Machine Repair
Refrigerator Freezer Repair
Clothes Dryer Repair
Dishwasher Repair
Television Repair
Garbage Disposal Repair
Air Conditioner Repair
Microwave Oven Repair
Vacuum Cleaner Repair
How To Find Appliance Repair Help?
Use the SEARCH function on the very bottom of this page (or at the top if you are using desktop) to find tailored assistance and help for your appliance repair issue.
For best results, type in your appliance brand, type of appliance, issue with appliance, and model number in the search bar.
The search function will scan through our thousands of pages and find the page with the information you need.
Search Example: Samsung Electric Dryer Not Heating DVE60A9900V
Use the articles to assist you in repairing your washing machine, stove, oven, freezer, microwave, clothes dryer, refrigerator, dishwasher, or other appliance.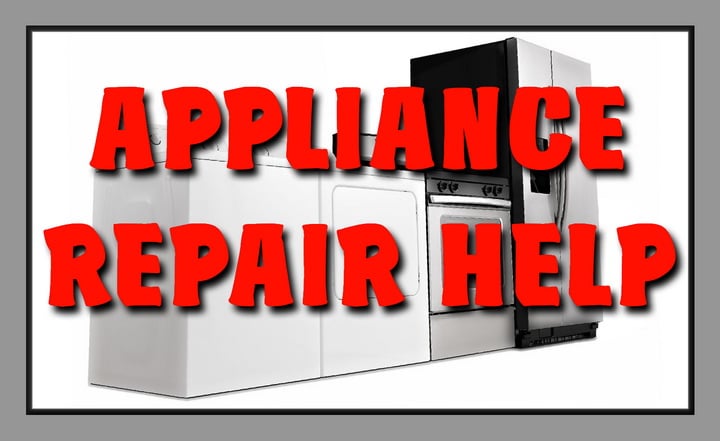 Appliance repair help for free
Ask An Appliance Repair Technician A Question
We provide professional appliance repair assistance with researched answers to fix the most common appliance issues for free.
To ask us a direct personalized question concerning any type of appliance repair, ask us a question with the exact issue you are having. When asking a question, please supply the model number of your appliance, or what type of appliance it is, and a brief description of the problem you are having and a professional will assist you.
ASK YOUR APPLAINCE
REPAIR QUESTION HERE
You can use the information we will provide to get the correct parts or how to troubleshoot your appliance and fix it.
We will always try to reply back within 72 hours. Please understand that we receive many questions daily.
Please have patience as we get back to you after we have researched your appliance repair issue and found an answer to fix your home appliance.