Looking to make a DIY Fall Wreath for under $10 bucks? We have found Fall wreaths online and in stores for over $100 dollars. Why pay so much when you can make one yourself for under $10 dollars? We went to the website shopterrain.com and the fall wreath we wanted was $108 dollars plus shipping! Ridiculous right? So we did a little shopping at our local dollar store and picked some things for our wreath from our backyard. We think ours turned out better and it was fun to make!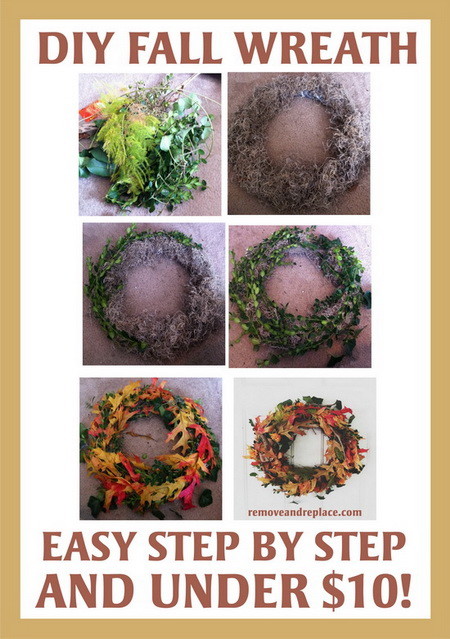 Using materials from your backyard and your local dollar store you can make this too!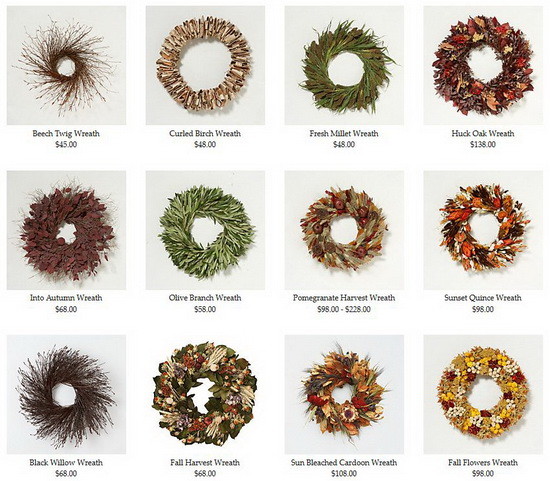 These Fall Wreaths are available for around $100 online so we decided to make our own!
Here is the website we saw the wreath and inspired us to make our own!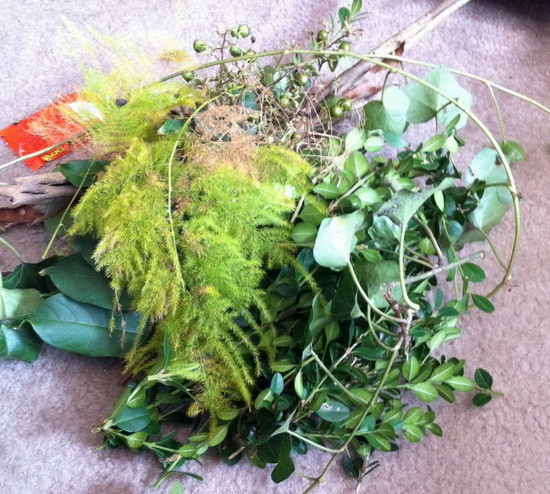 STEP 1 – Gather your materials for your Do It Yourself Fall Wreath.
We gathered tree bark, fern clippings and tree clippings from our backyard.
Then we bought preserved leaves, Spanish moss and potpourri at our local Dollar Store.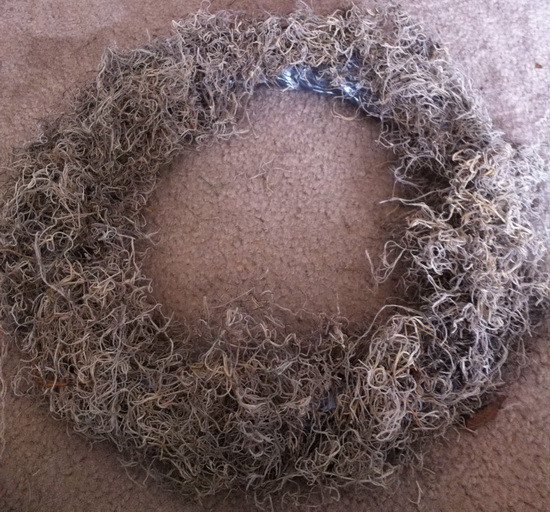 STEP 2 – Make your wreath base.
We made a base out of paper, aluminum foil, and duct tape.
Then we covered it with Spanish moss we bought from the dollar store.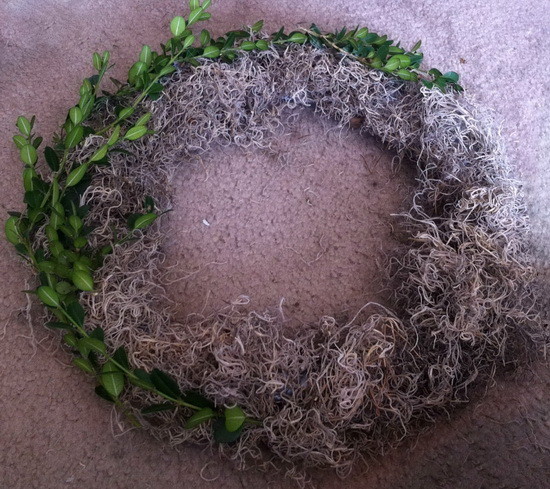 STEP 3 – Start gluing everything on your wreath.
This took some time but we started gluing the green leaves on individually.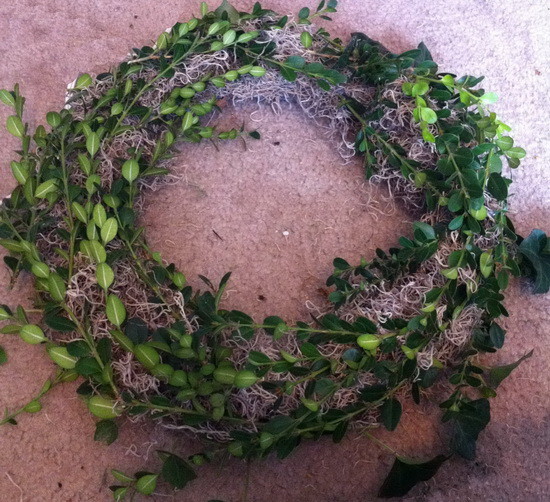 STEP 4 – Keep gluing until the leaves are all the way around your wreath.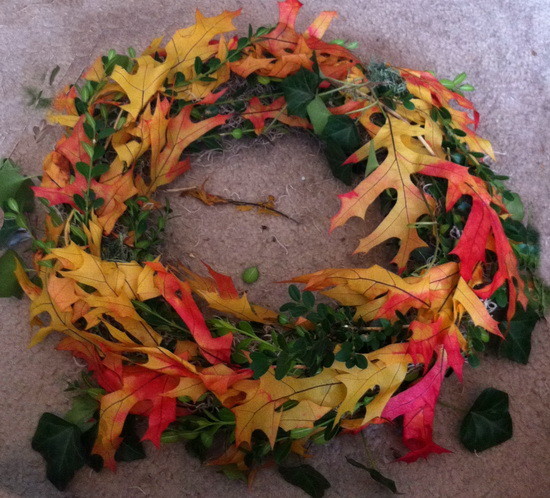 STEP 5 – Start to glue all of your real or artificial Fall leaves on the wreath.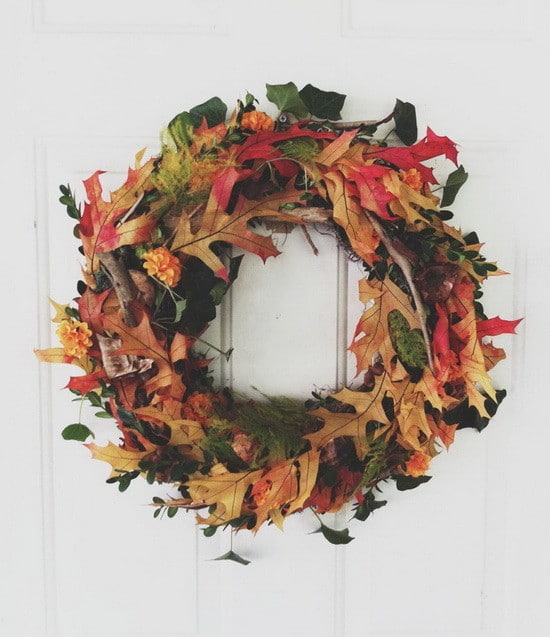 STEP 6 – Hang your DIY Fall Wreath on your door!