Easter Sunday is around the corner and will be here soon. You still have time to decorate for that party and make your Easter Sunday dinner table look great. Go for the homemade decorating ideas instead of store bought Easter decorations. DIY Easter decorations let your creativity run wild and can really impress your guests! From Easter eggs, to Easter table settings, to Easter cakes, and more… We have 50 cute Easter ideas that can inspire you to make some one-of-a-kind Easter decorations from scratch! Looking for a simple but amazing Easter Dessert? Scroll to the bottom of our page…
Need some Easter decorating help? Here are some Easter Clip Art And Free Templates to get you started: Easter Egg Box Template | Easter Egg Hunt Invitation Clip Art | Printable Easter Egg Carton Labels | Printable Easter Basket Tags | Paper Easter Basket Template | Easter Bunny Ears For Kids | And Many More…
——————————————————————————————————————————–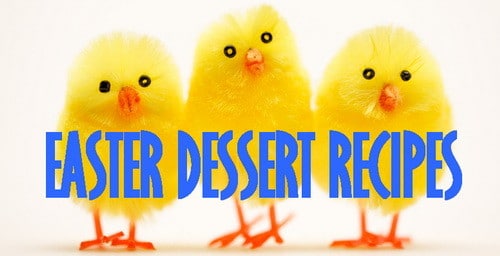 EASTER DESSERT RECIPE:
PINK EASTER BUNNY CUPCAKES
Ingredients:
1 Box of white cake mix
1 Pink food coloring
2 Containers of white frosting
5 Big marshmallows
1 Package pink sugar
1 Container of candy sprinkles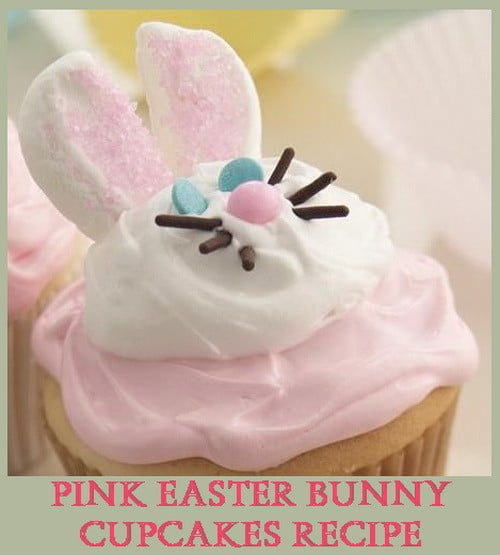 Directions:
Heat oven to 350°F.
Make and bake cake mix as directed on the box for 24 cupcakes.
Cool in pan for 10 minutes then remove the cupcakes from the pan to a cooling rack.
Cool for around 30 minutes or so.
Next, stir a few drops of pink food coloring into the container of white frosting.
Then, spoon 1 teaspoonful white frosting onto the middle of each cupcake.
To make the bunny ears, cut each large marshmallow longwise into 5 pieces with scissors.
Cut through the center of each marshmallow piece to about 1/4 inch of edge.
Then separate the marshmallow to look like bunny ears.
Once separated, press 1 side of the cut marshmallow edges into the pink sugar and flatten.
Arrange the ears on each of the cupcakes white frosting mounds.
Use the candy sprinkles to make the eyes, nose and whiskers.
You should now have perfect Easter Bunny Cupcakes!