If you are looking for an inexpensive way to make a DIY garden planter? Why not build one from a pallet? Wooden pallets are used for shipping large quantities of products. They are made of wood and can be easily broken down to use the wood. Pallets can be found at home improvement stores and other warehouse stores. Some places will let you take them for free and others may charge you a few bucks. Once you get your hands on one, make sure it is a HT heat treated pallet. These HT pallets are the best for making things such as garden planters. Have a look below at a method on breaking down a pallet and turning into a garden planter.

DIY Garden Planter Made From A Pallet

3 minute pallet wood garden planter box that you can build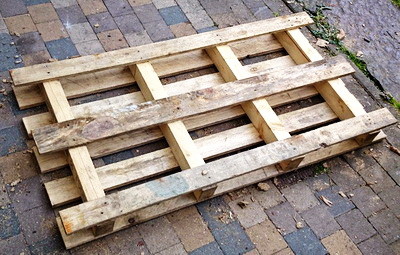 Step 1. Find a few HT pallets and break them apart by removing the nails.
(At this point, figure out how large of a planter you can make)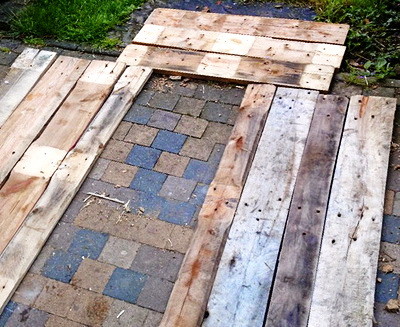 Step 2. After deconstruction, lay the wood out in the shape of your specific size planter.
(Try not to use any broken or cracked wood for your planter)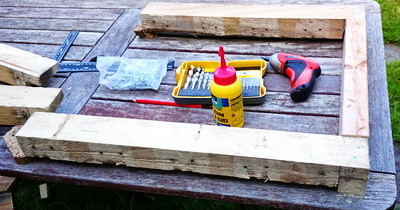 Step 3. Use some of the thicker pieces of wood for the side corners of your planter.
(Most pallets will have different thicknesses of wood to use for various parts of your planter)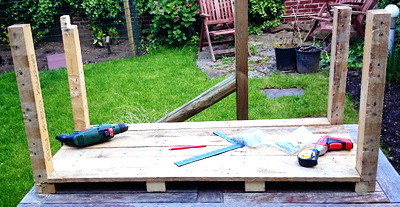 Step 4. Begin building the bottom of the planter using wood on bottom and attach wood corners.
(We recommend using wood screws to attach the whole planter together)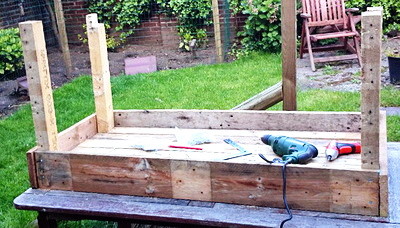 Step 5. Once the corner wood pieces are attached to the bottom, begin attaching the sides of the planter.
(Your planter may not look very pretty using the pallet wood but this is a recycling project!)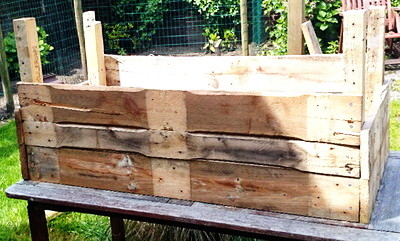 Step 6. Keep adding the side wood pieces to your planter until the sides are all attached.
(Try to pick the least broken or cracked wood pieces so the dirt does not spill out)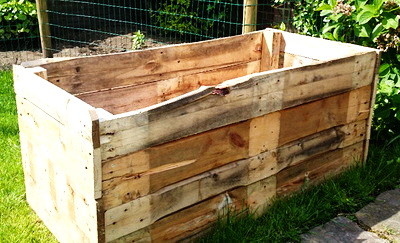 Step 7. Here is what your DIY garden planter will look like once complete.
(Be sure to make your planter as square as possible to avoid pressure points when soil is added)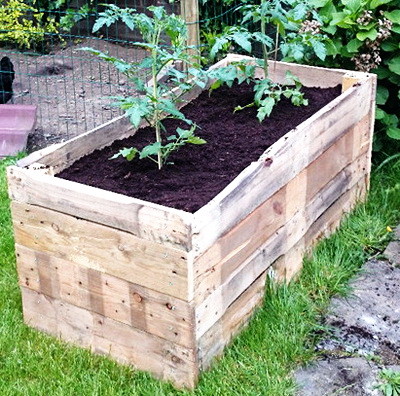 Step 8. Once your planter is built, add the proper soil and plant your vegetables!
(You can make many of these as a cheap way to have multiple raised garden planters)
Have any great suggestions for building a raised garden planter? Please leave a comment below.