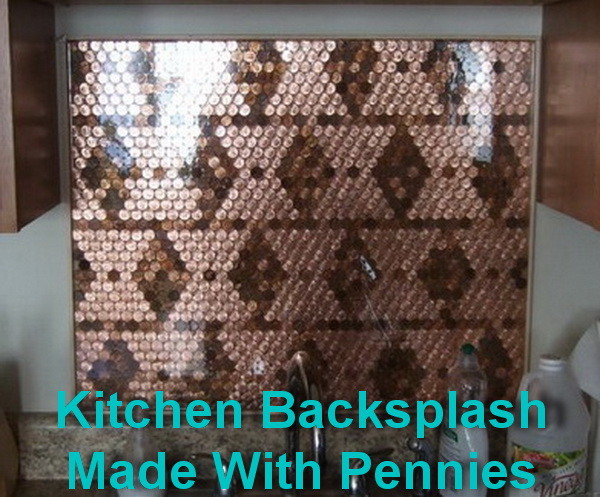 Have you been wanting to add a backsplash to your kitchen but just haven't found one you really like? Make one yourself with pennies! We needed a unique kitchen backsplash so we created ours with a total of 1558 pennies. Tile was a little bit expensive so we decided to make it with good old plentiful pennies instead. We saved about $30 dollars by using coins (pennies) and epoxy rather than navigating the usual route with tile and grout.
We started by measuring above our kitchen sink to get the correct dimensions for our penny backsplash. After measuring we went to our local home improvement store and purchased the wood and the epoxy to hold the pennies in place. We cut the wood to size and glued it together. We gathered up our pennies, did the math, and made sure we had enough. We then spread out the coins in the wood and poured our epoxy. We let it dry as per the instructions on the label and then hung our penny backsplash. More detailed step by step below.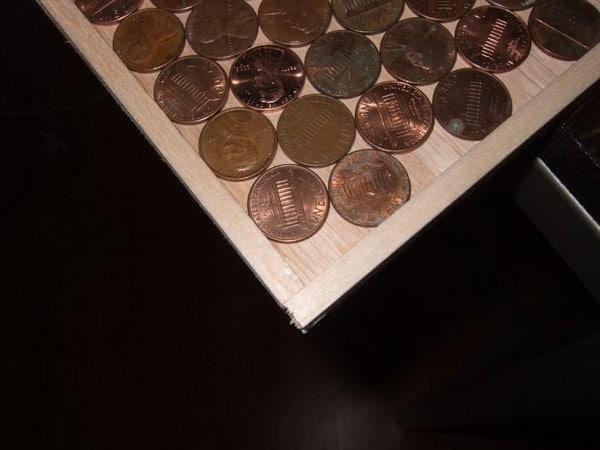 We made the backsplash borders with wood dowels for added strength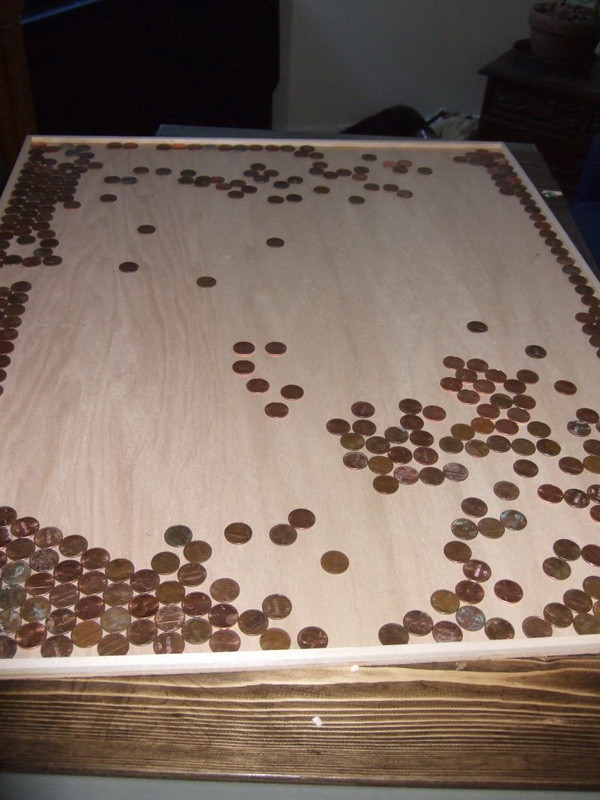 The plywood we used is 1/4″ thick and 30″ X 24″ and we used exactly 1558 pennies total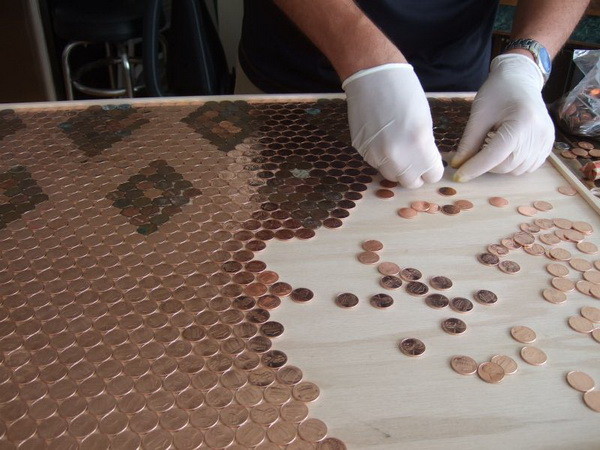 We asked the bank for about $10 dollars in new pennies to be able to create a pattern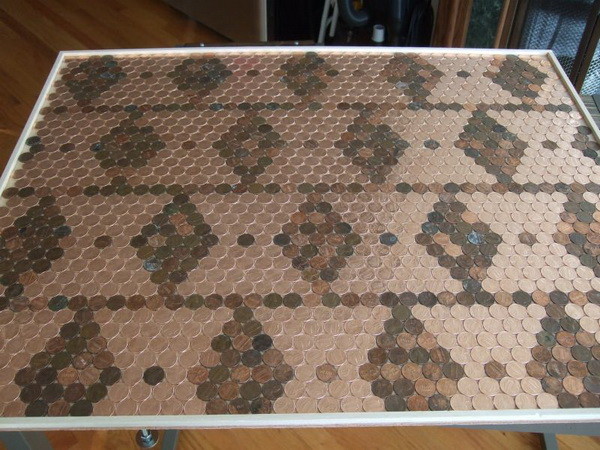 We decided to make a diamond pattern with our old pennies (each penny was glued down individually)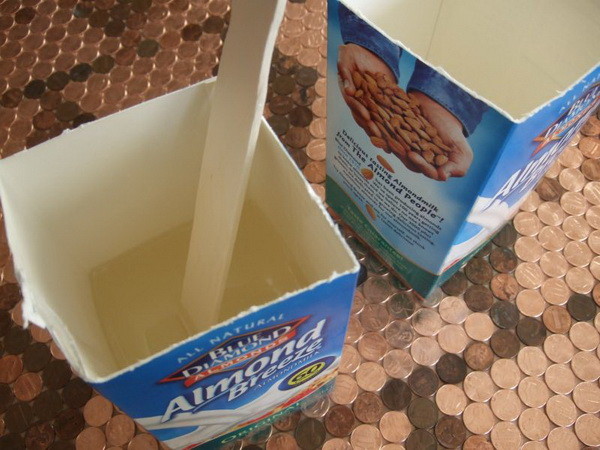 We mixed our resin and hardener to make the epoxy to secure the pennies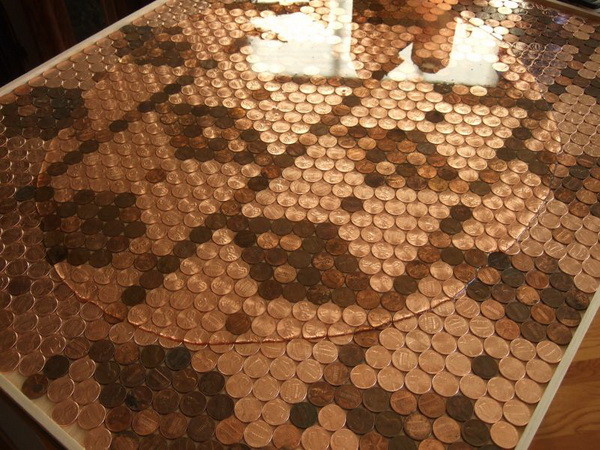 Here we have our pennies in place and we are pouring the epoxy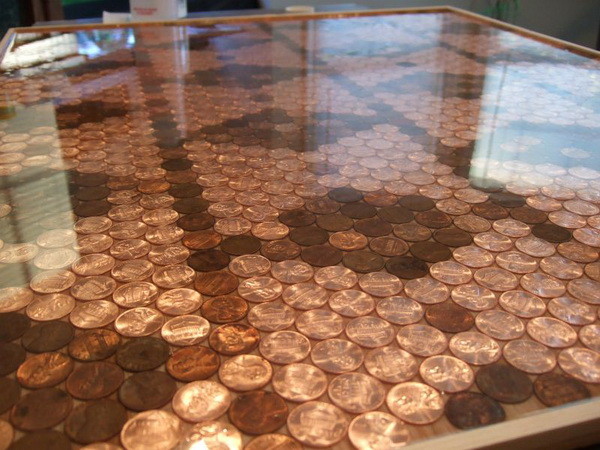 After pouring we spread the epoxy with a disposable putty knife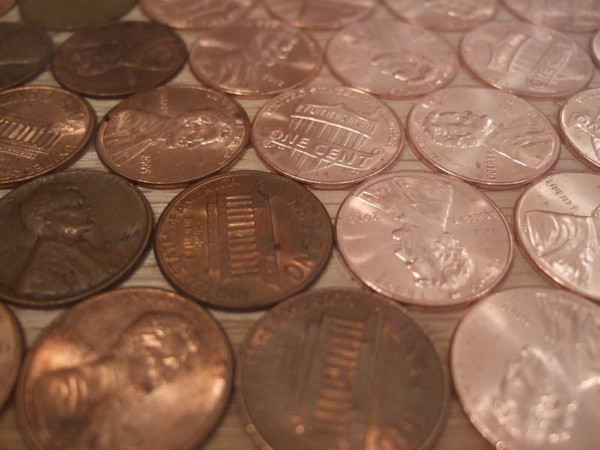 We got a few epoxy bubbles but luckily we just blew on the bubbles and they went away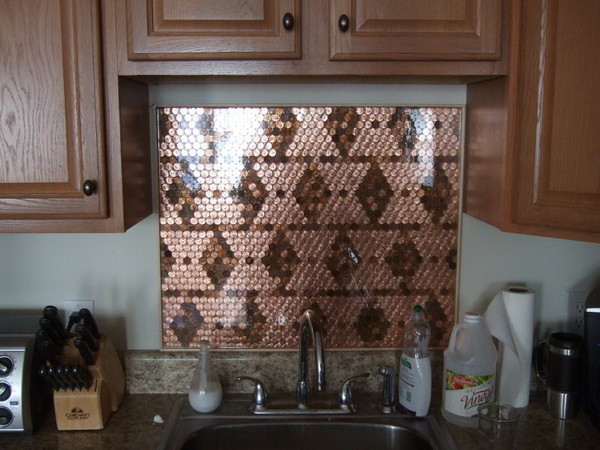 Kitchen Backsplash Made With Pennies Completed
Related DIY Articles That May Assist You...