If you have plain flat doors in the interior of your home, here is a fast and easy way to update them. For around $15 to $25 dollars per door, you can update each door in your homes interior for a beautiful look and feel. By doing this you can also increase the value of your home. Consider this simple DIY project an investment on the future of your home!… The time it will take is about 2 hours per door if done correctly. This is a perfect weekend home improvement project that will keep you busy and make your home beautiful. If you need to save some money, you can choose to not replace the door knobs. You can update each door for under $10 bucks if you keep the existing door knob…. If you are ready to get started then see below for how to easily update the doors in your home!
Materials Supplies Needed To Update Your Interior Doors….
Can of White Paint (or the color of your choice)
Paint Brush (1 large 1 small)
Wood Trim (can be found very cheap at Home Depot or Lowe's in "previously cut" leftover bin)
Beadboard Wallpaper or similar (found at local Home Improvement store or online for even less money)
Caulk Gun and Tube of Caulk (use same color caulk as paint)
Hammer and Brad Nails (small nails or use wood glue)
Doorknob (optional)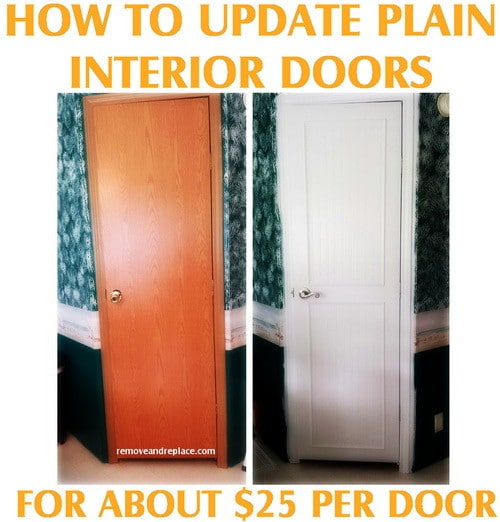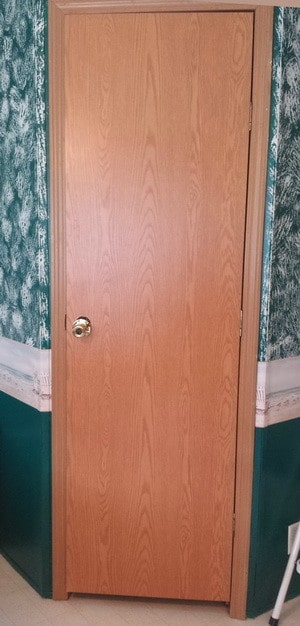 This ugly flat and plain door needs to be updated.
Purchase the supplies in the list above and begin the much needed updating process.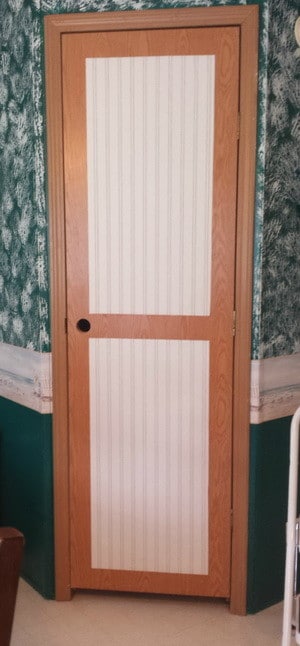 First remove the doorknob and add the beadboard wallpaper as shown above.
You can remove the door from the hinges before anything to make things a little easier.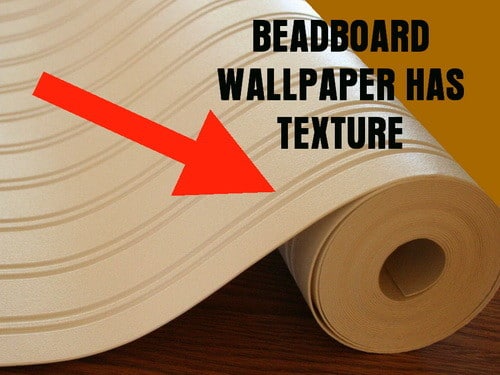 FYI – Beadboard wallpaper is a texturized wallpaper.
Any texturized wallpaper can be used to create your custom look.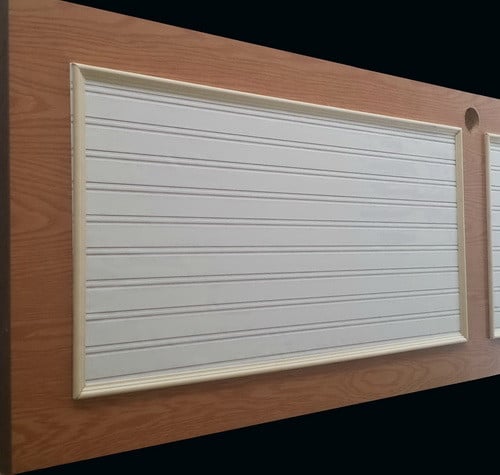 Next, cut the wood trim to fit around the wallpaper and begin attaching it to the door.
Use small nails or brads to keep the holes small when attaching the trim.
Fill in all holes and imperfections with the caulk making sure everything is smooth and level.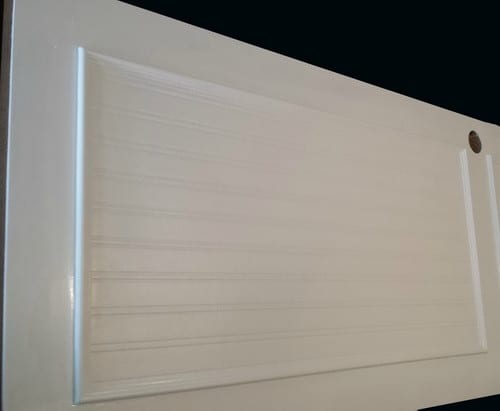 Once the trim and wallpaper is attached, paint the door from top to bottom giving it 2 to 3 coats of paint.
Allow the door about 6 hours to dry in between coats to create a thick layered surface to avoid future damage.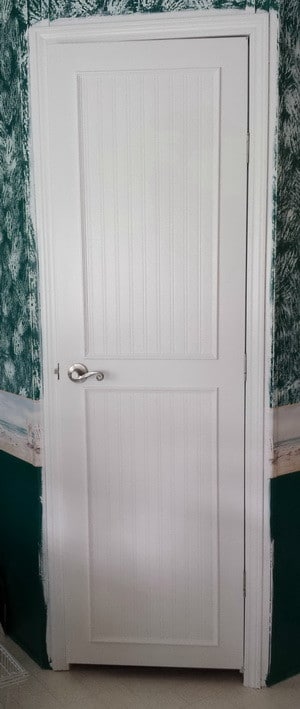 Once paint is dry, attach the new doorknob and hang the door back on its hinges.
If applicable, paint the trim around the doorway the same color.
Congratulations, you just updated your doors for next to nothing!!!