Are you searching for an easy way to build a home entranceway with brick pavers? Then we have a project here for you. If your home entrance is made of old cracked bricks and it is out of place, we have an easy way to build a new one from simple brick pavers. We explain here with photos how we went from a broken brick walkway to a new beautiful looking pathway for our old house. Our old brick pathway was cracked and oddly patterned with vintage red brick pavers. Our goal was to remove the old pavers and make the pathway much wider. See below for our images before and after.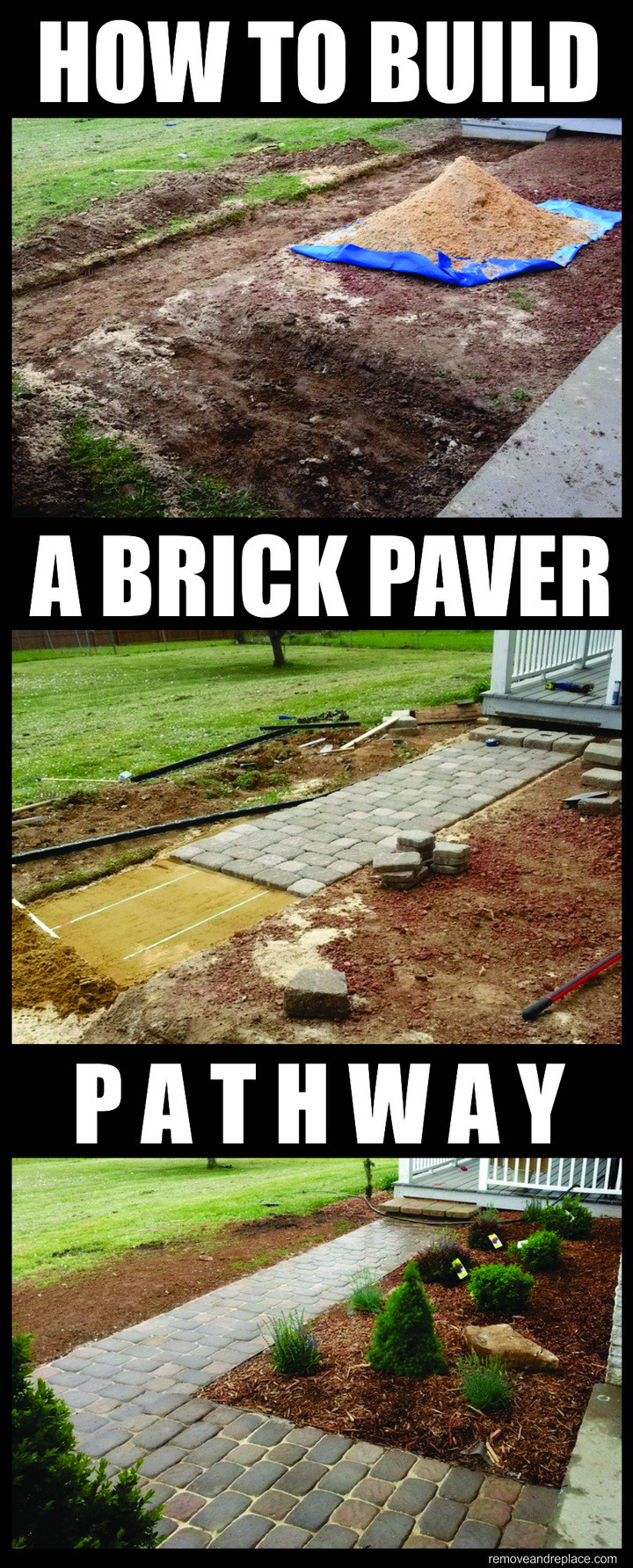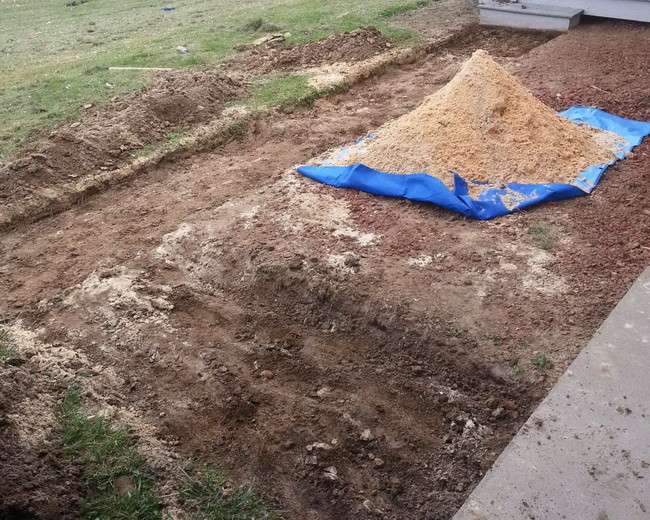 We kept as much of the old sand to put the new pavers in place to save money.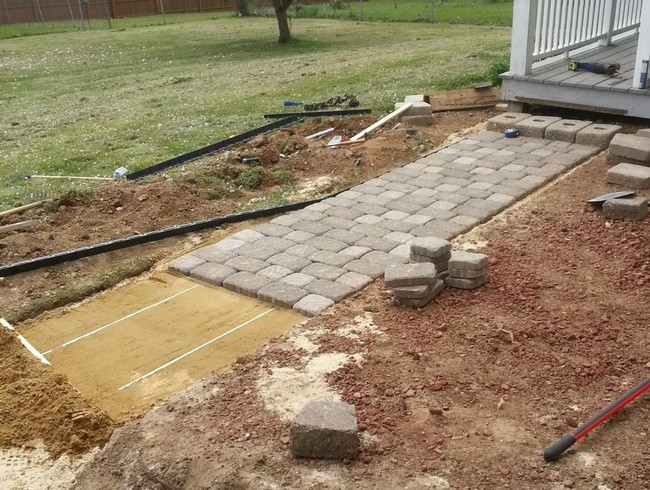 We removed the old wooden steps to the house that were rotting. We then started with large blocks on the sand base. We started with a sand base of 3″ and then 2″ of sand. We used pipe to level the sand and laid a nice pattern of pavers from Home Depot. This project used 20 bags of gravel.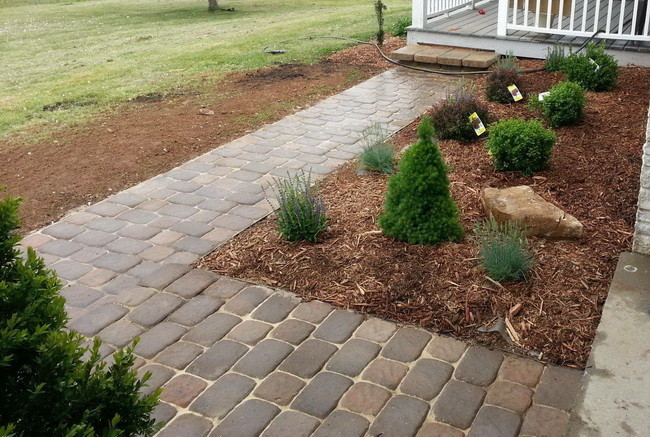 After our Paver Front Walkway was complete, we added in some boxwoods, barberries, lavender plants and assorted grasses. We also laid some landscape fabric and some wonderful smelling cedar mulch.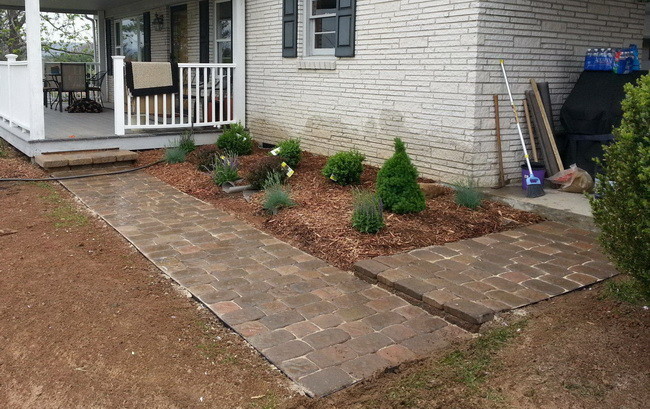 We secured the pavers down and to attach to each other with landscape block adhesive. We then swept in some polymeric sand and misted everything with a water based solution and let dry. The 350 pavers we used, or "walkway / pathway" bricks, cost us about $1.25 each, bringing the project cost to around $500 dollars including all the other stuff we used.