Who would have known that the bottom stump of romaine lettuce can be planted and regrown if done correctly. It will regrow new leaves for a second harvest. You can do this by putting a stump in a 1/2 inch of water and check that it stays at 1/2 inch daily. The lettuce will grow guaranteed. We grew our romaine lettuce on our kitchen window sill and this is the perfect place for regrowing greens such as lettuce since it is bright and the temperature is cool all day long. Try it when you have a head of lettuce with the stem still attached. You have nothing to lose and a new head of lettuce to eat.

HOW TO REGROW ROMAINE LETTUCE FROM A STUMP INDOORS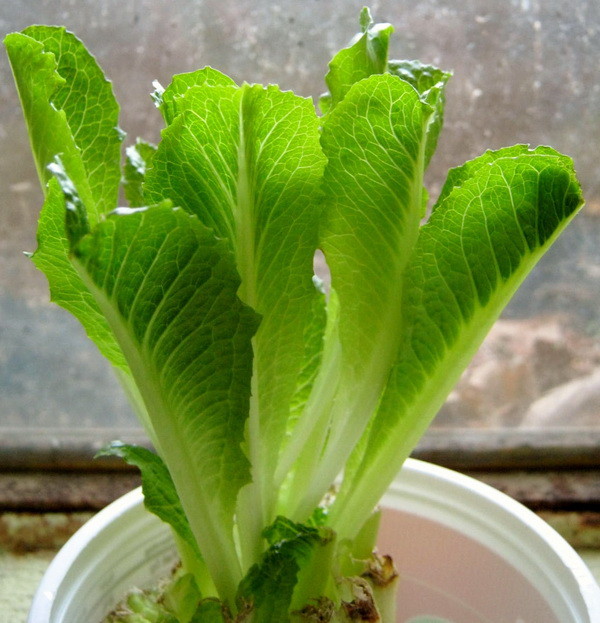 Our lettuce regrowing after 2 weeks of being in direct sunlight.
After about 3 to 4 weeks you can cut and harvest.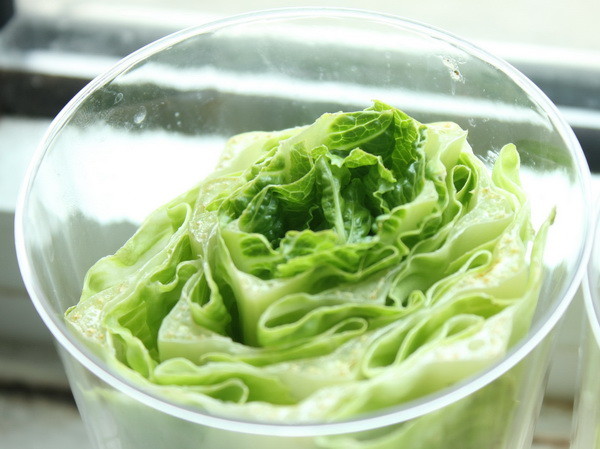 Here is a nice closeup of another lettuce stump beginning
to regrow with just a small amount of water indoors.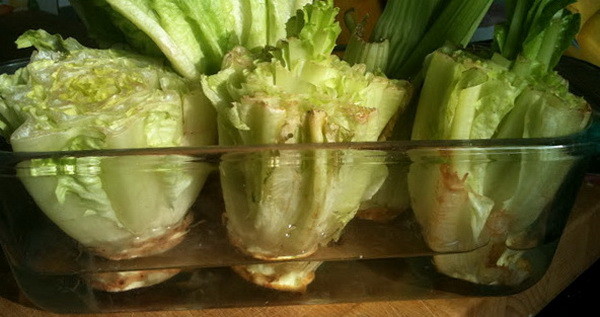 Here we put 3 romaine lettuce stumps in 1/2 inch of water
in a glass container and put on our kitchen window sill. (image credit here)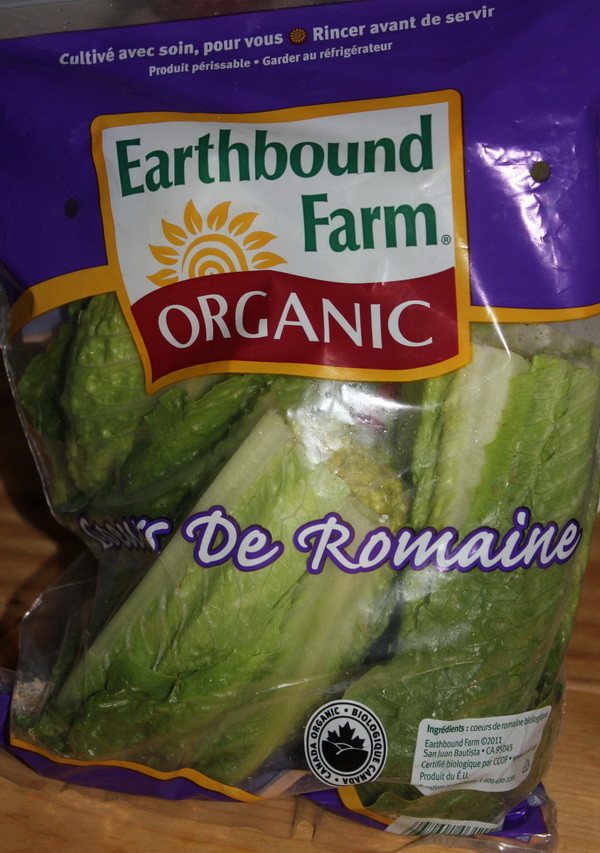 This is the lettuce we used to regrow from a stump.
From Earthbound Farm it is Organic Lettuce.