Tired of spending too much money on your Satellite TV bill? Well for around $50 you can purchase and easily install an HDTV Antenna that will give you quality HD TV programming. Of course you will not get as many channels as before using DirecTV, but there are hundreds of channels available broadcast into the airwaves for free from the stations you already know and love. This is a tutorial for most people who can no longer afford the cost of satellite television. Cancelling DirecTV or Dish Network will save you from $75 to $300 dollars a month. Admit it, most of the channels that you are paying your hard earned dollars for are completely worthless. Cancel the service, buy an HD Antenna, and get Netflix. You will not miss most of the TV you watch and you will be saving mountains of money per year. So ditch the monthly bill and follow our tutorial below for saving your money…
Step 1: CANCEL SATELLITE TELEVISION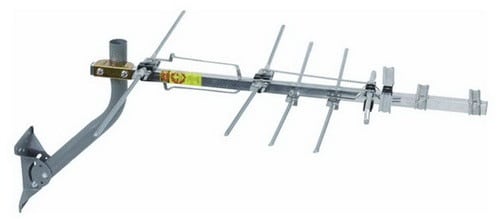 Step 2: Buy an HD (High Definition) Television Antenna.
Here is the HDTV Antenna we purchased from Amazon for around $50 dollars.
(You may also need a coax cable splitter, antenna amplifier signal booster, or new coax cable)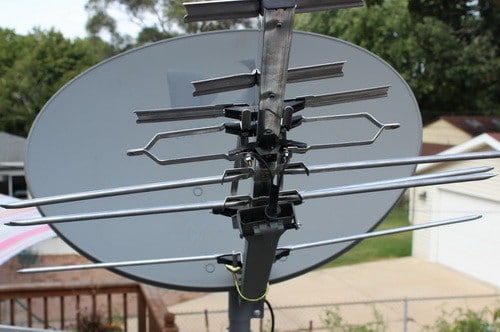 Step 3: Remove the cone and place the HD Antenna on your existing Satellite Dish.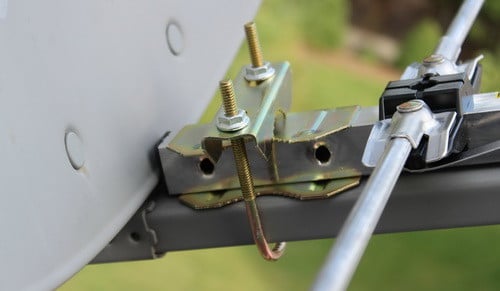 Step 4: Install the U-bolt that is included with the antenna and secure it tightly in place.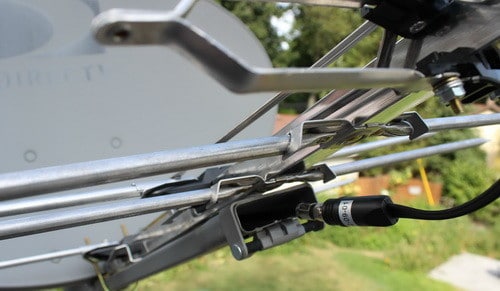 Step 5: Connect the already existing coaxial cable to the HD Antenna.
(The cable is already going from your TV from the dish, so just disconnect and re-attach to the hd antenna)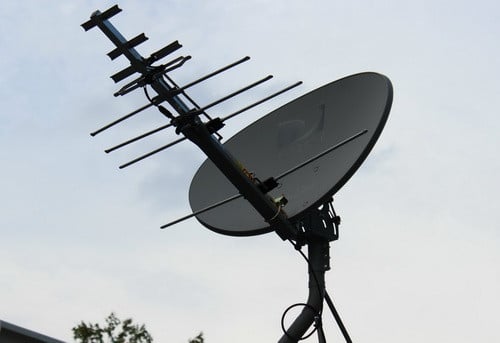 Step 6: Check all connections to make sure everything is secure and tight.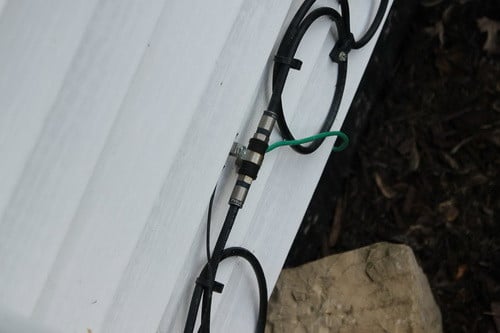 Step 7: There should already be a coaxial cable going into your home from the roof.
If it was disconnected then look along the side of your home for a connection like this and plug back in.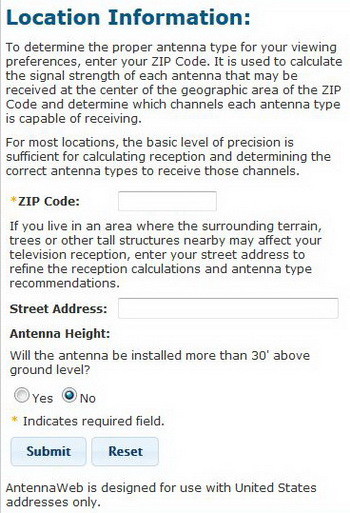 Step 8: The next process involves finding out which direction in the sky your local channels are in.
You will need to point your antenna in a certain direction for best reception depending on where you live.
Go to Antenna Web, FCC DTV MAPS, or Antenna Point and type in your info to find out which way to point your HDTV antenna.
Once you have the correct direction located, point your antenna/dish in that direction.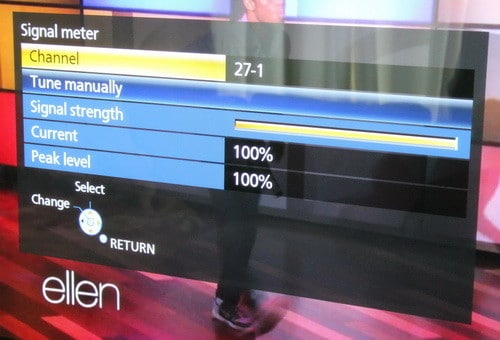 Step 9: Turn on your TV and set it to "Antenna" and let it "Find" the available free stations.
Then check the signal meter to see if it is strong.
If all is good you are done! Free HDTV!
HDTV That is broadcast free is from 720p to 1080p HD quality!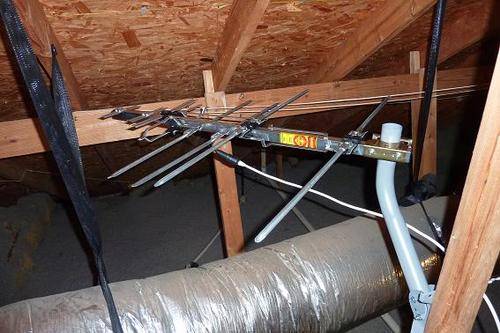 Of course you do not need an old dish to install a new HD Antenna.
You can install one in your attic too if you desire.
But remember that HDTV Antennas work best when attached to a roof and there are no obstructions.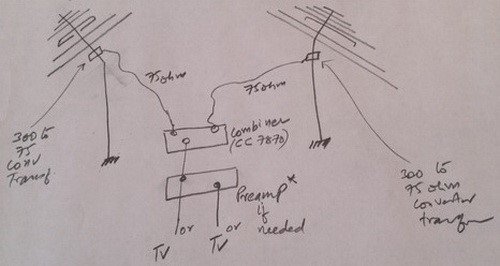 Here is a small chart for "how to connect and combine signals from 2 antennas facing different directions" if needed.