Have you ever seen an Herb Garden Tower made with Cedar Wood? Neither have we so we made our own. This step by step picture diy will show some of the process for building our Vertical Garden Herb Tower.
Herb Garden Tower Project Details and Dimensions:
– 6″ Tall Cedar Wood Herb Tower
– Canted back 15 degrees
– Each trough is 26″ long – 3.5″ wide – 4.5″ deep (with drain holes along the back bottom)
– Tray bottoms have tenons which go through the uprights and are secured in place with wooden dowels
– Fronts and backs are screwed in place with outdoor wood screws
– Bottom of the uprights are connected to the base with a pinned mortise and tenon joints
– Brace leading backwards is only butted and screwed in place
– Upright "Leg" boards are 2 x 4's and the trough bottoms are 1″ x 3.5″ cedar board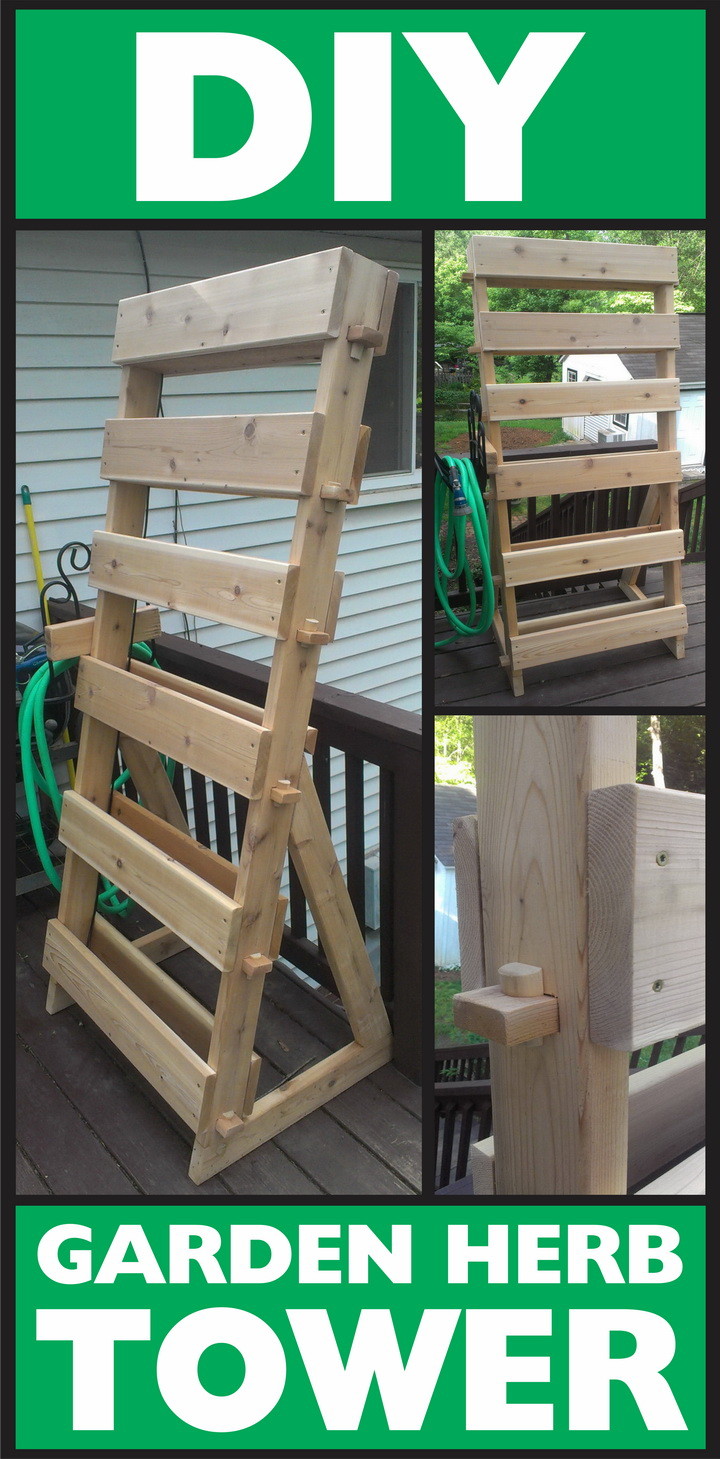 diy Garden Herb Tower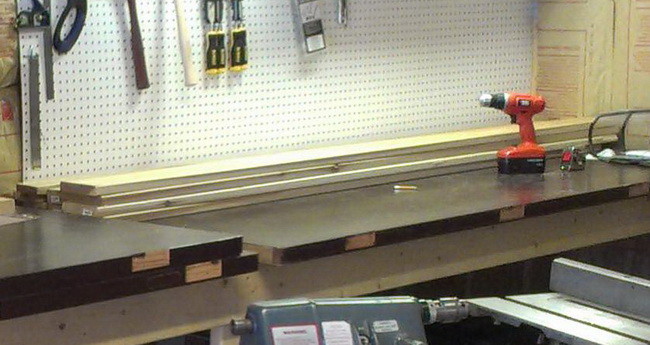 Here is our wood ready to be cut to make our Herb Tower.
The wood cost us around $30 at the local home improvement store.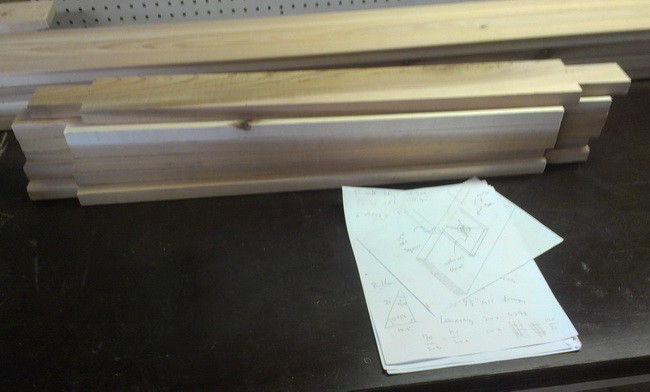 All of our cedar wood is cut and ready to be assembled.

We notched out the wood to be able to connect and fasten all of our cedar boards together.
We made the notches using a wood drill bit by making multiple holes.
The above cedar board is 1 of 2 of the vertical boards that will make our herb tray legs.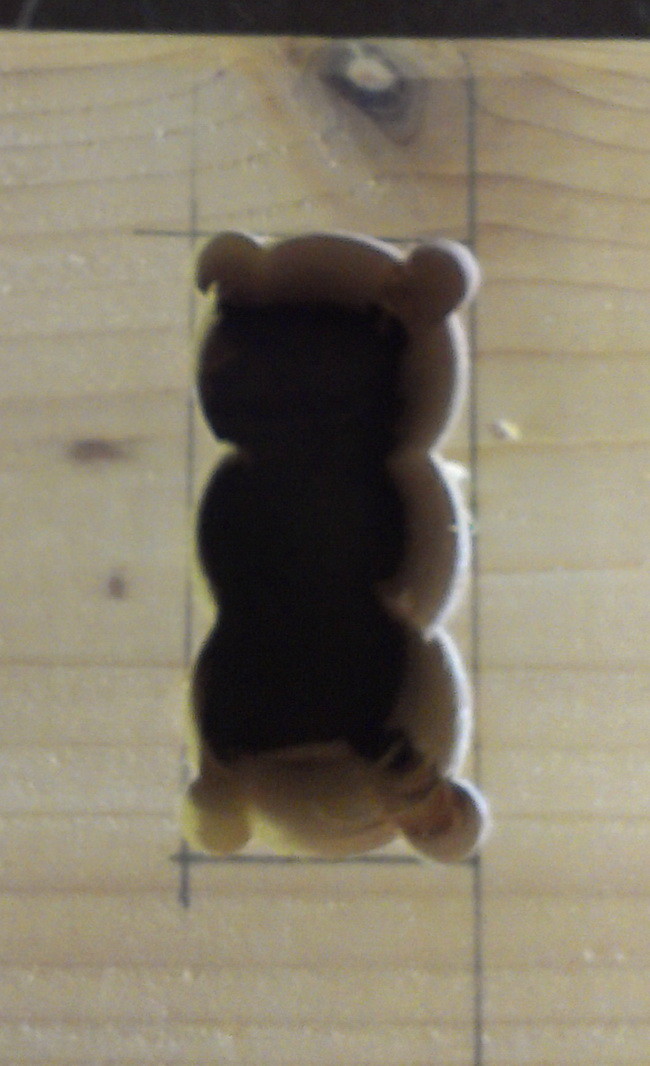 If you are going to be making this yourself, then here is a nice closeup of the hole we drilled.
(Once drilled out we used a wood chisel to make the hole square)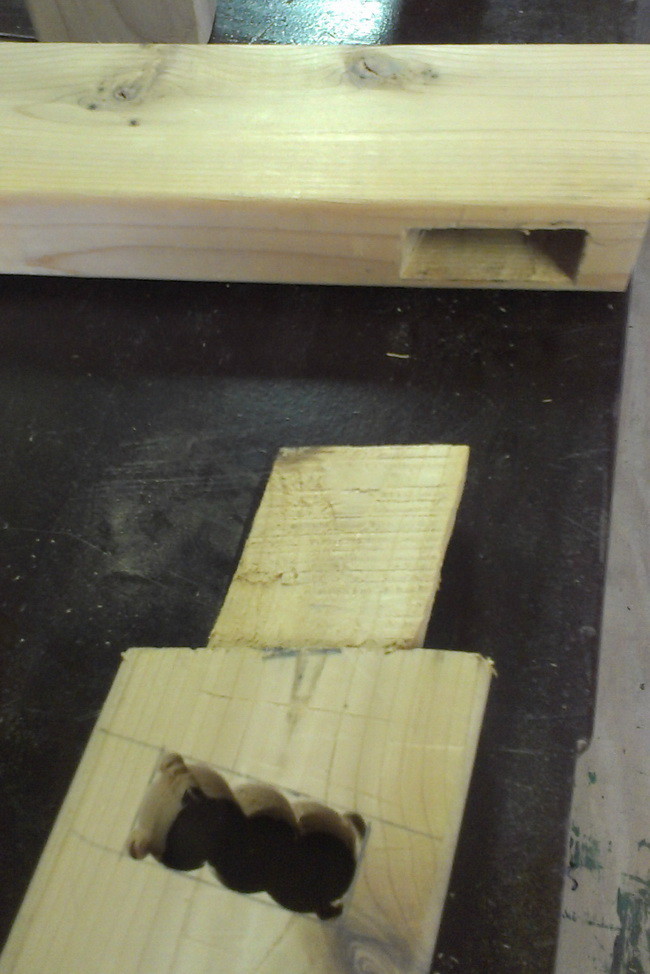 Here is one of the long vertical legs being assembled to form the bottom base of our herb tower.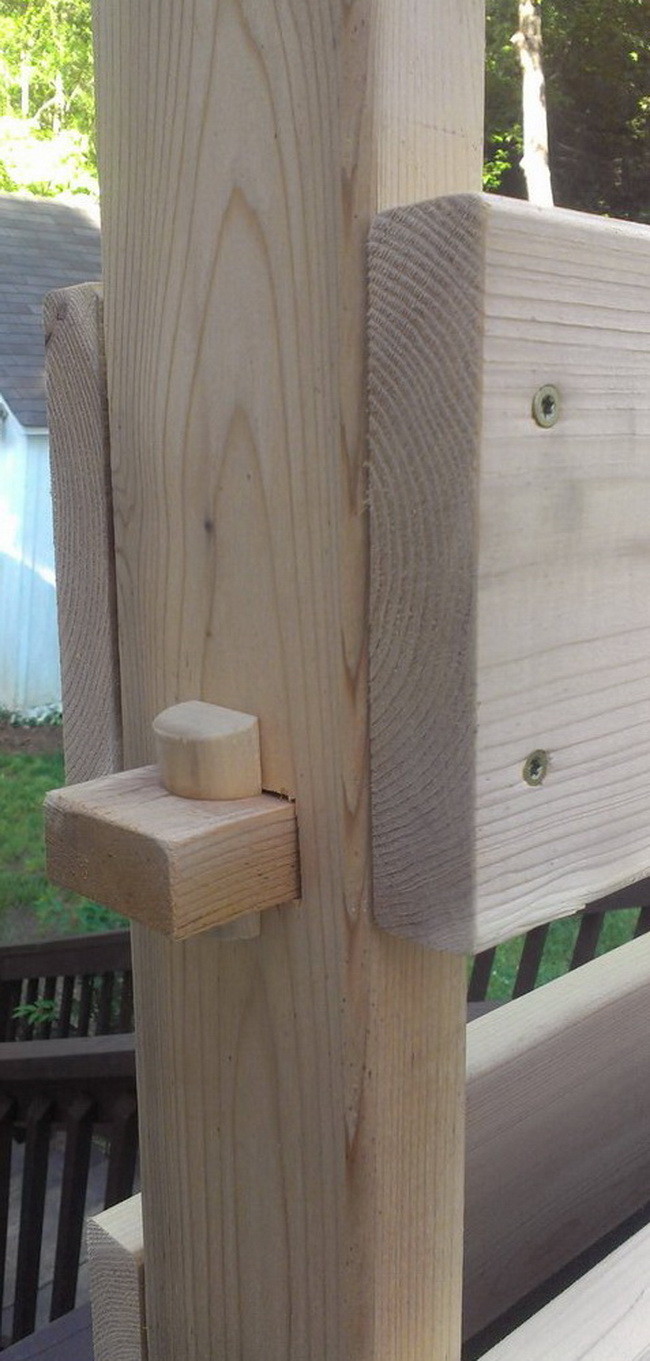 Here is a closeup of how we made the sides of the herb tower.
Each bottom portion of the herb trays has a 1 inch portion of wood sticking out with a wood dowel through it.
This is to keep it secure but also to make it easy to slide out the bottom of each herb tray.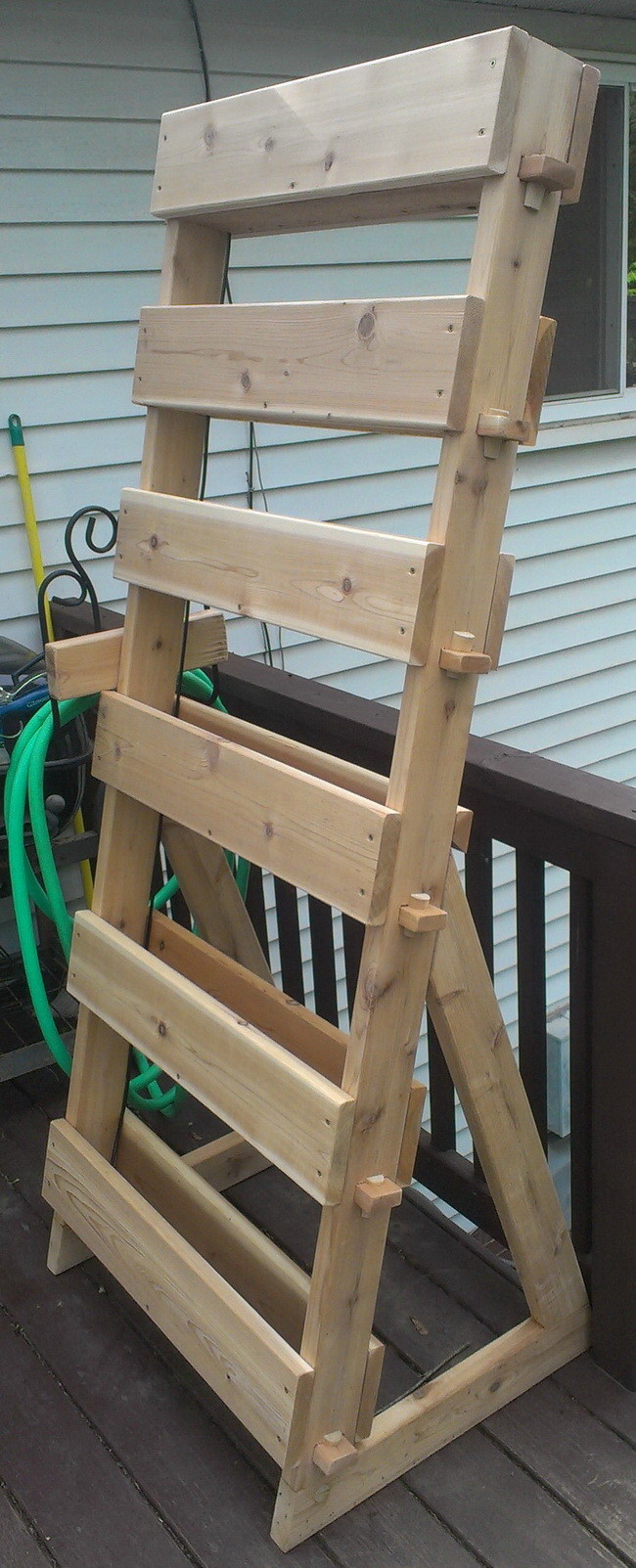 Here is our 6 Tray Vertical Herb Garden completely assembled and ready to plant the Herbs!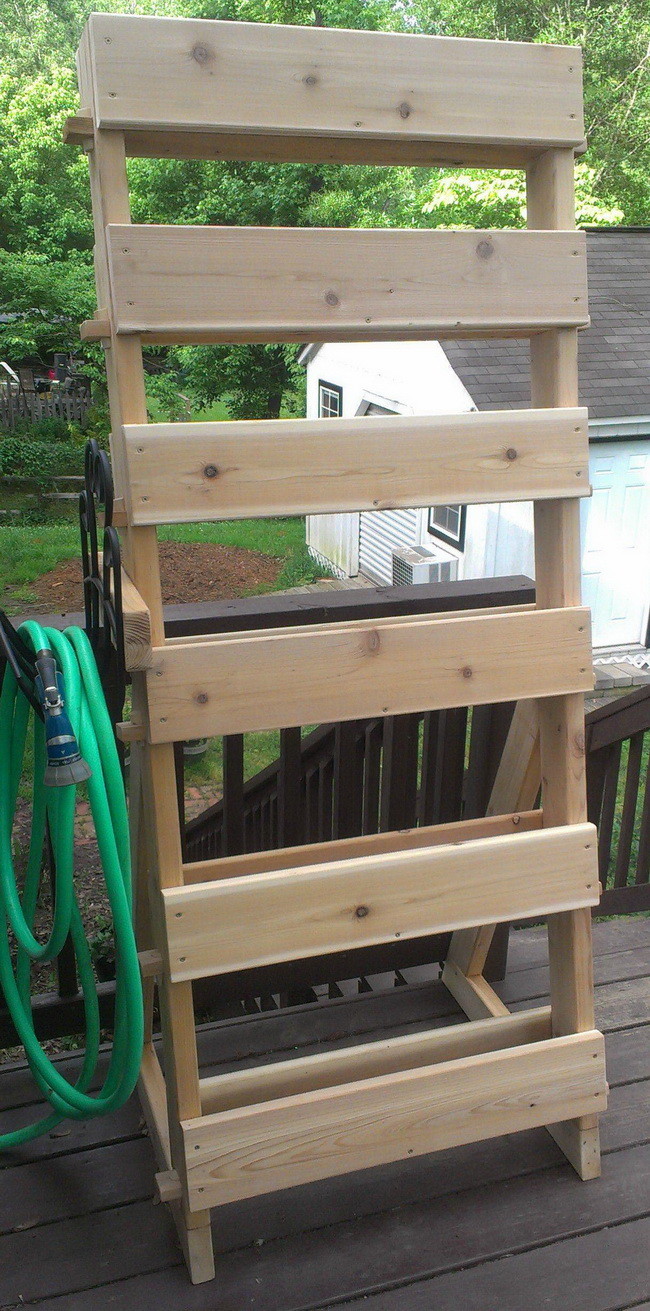 Here is another angle of the herb garden.
(Built with saving space in mind and takes up hardly any room at all making it ideal anywhere)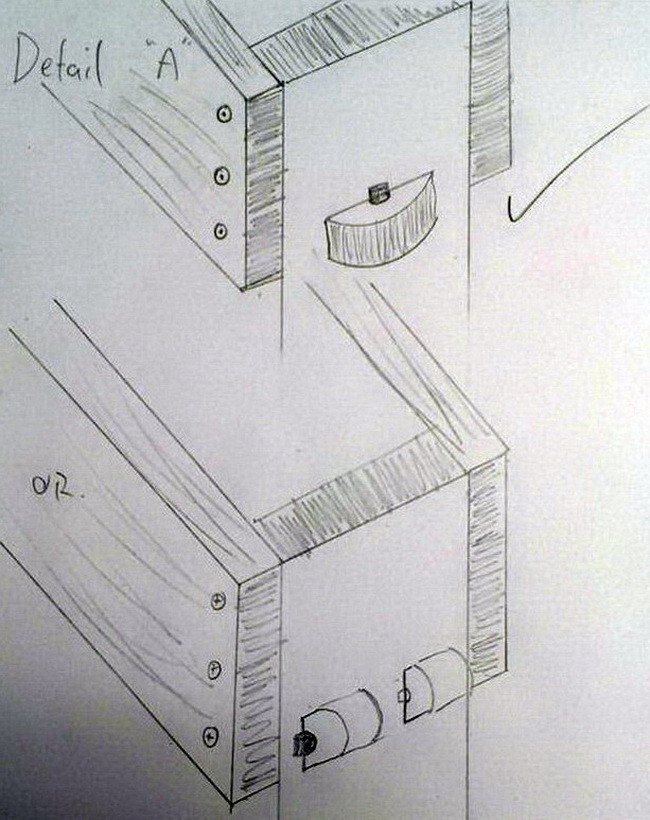 Here is the rough drawing of our tower sides where the dowel attaches.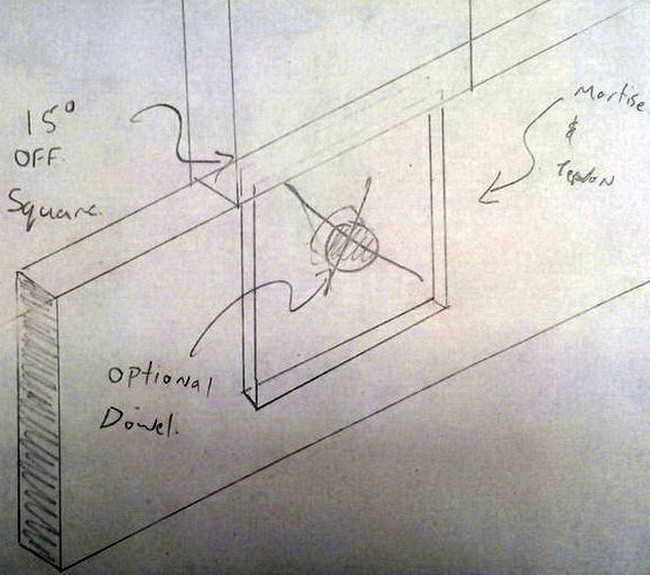 Another drawing of the tower connection point before we began building it.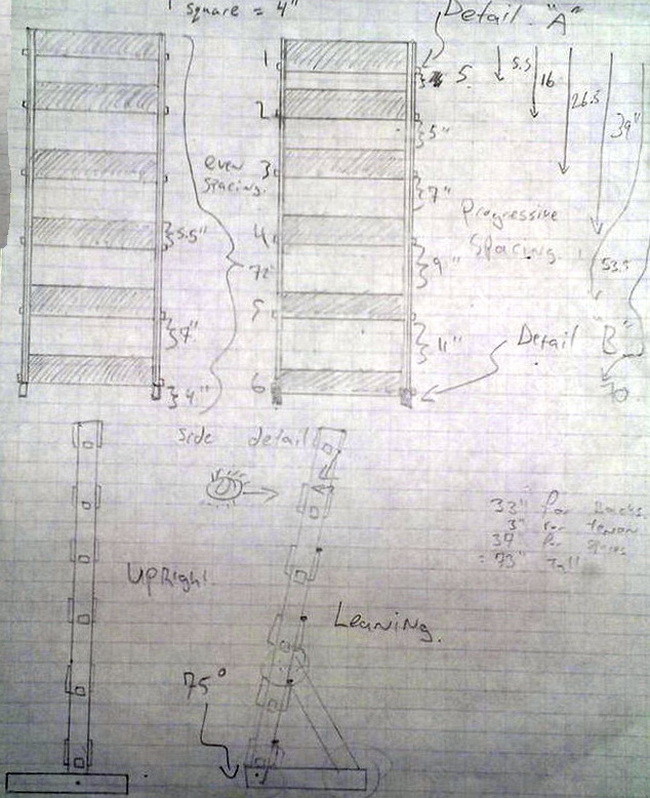 Here is a drawing of the front and side views of the herb garden tower.