Most people that use a computer complain that it takes too long for it to boot up. Here is a quick tip to get your computer to boot faster in less time guaranteed. When your computer is booting up the only thing stopping it from going straight to the desktop are the programs it has been told to startup when the computer is turned on or starts up. Many of these programs are important but there are also many unnecessary .exe files and programs that don't need to be running. Many of these will not cause a any problems even when they are disabled.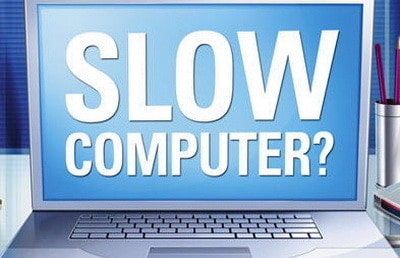 Once your computer is booted up and you are on the desktop, press the Windows Key + R and type "msconfig" (without quotes).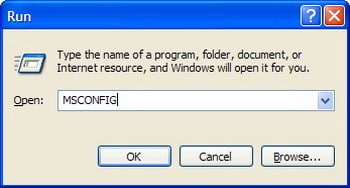 First thing to do is go to the "Services" tab. Then hide all Microsoft services and click the "status" header at the top. Most all of the services that you see running are important but check and disable miscellaneous toolbars and other things that you dont need running. The services tab usually does not have anything you need to disable but checking to be sure is a good idea.
Next, click the "Startup" tab. You will see items like various updaters, messengers, media services, etc. These can be unchecked meaning disabled. Disabling the small unneeded programs from starting will get you to your desktop many times faster and will allow the computer to run faster. If you made a mistake and disabled one that you need then you just re-check the box and "enable" it again.
There is also a freeware program that works wonders and makes all of this much easier called CCleaner. This program will make it a snap to set these setting and also to "clean" your computer of cookies and cache. It even has a US Government approved setting to "wipe" files off of your hard drive forever. This method makes it impossible for anyone to recover deleted files off of your hard drive.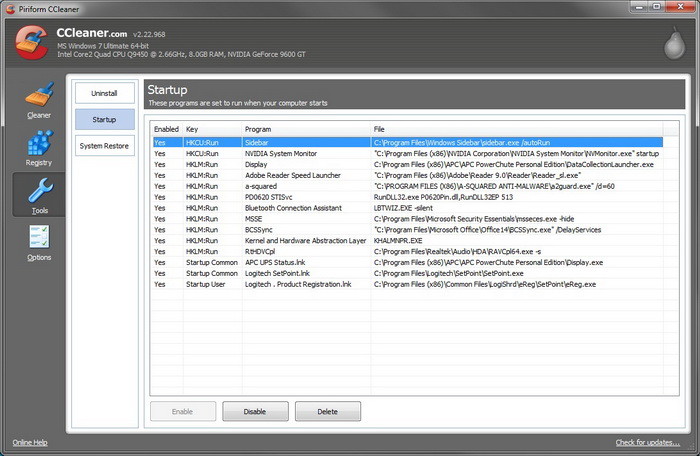 CCleaner is a freeware system optimization privacy and cleaning tool that removes unused files
from your system allowing Windows to run faster and freeing up valuable hard disk space.