A free method to run a vehicle history report guaranteed. Follow these easy steps to get a free car history report when you have the vin on any used automobile. This free way works with both cars, trucks and even motorcycles. Don't pay money to those companies charging to get you a car crash and maintenance history report. You can do it yourself with just a computer connected to the internet.
Here is how to run a free car history report
– Go to google.com
– Type in "dealer autocheck inurl:vin" on Google search bar.
– Click the first link that comes up (or go directly here and after the = symbol in the address bar type your vin #).
– Look at the url (in the address bar).
– The end of the url should be a vin # (vehicle identification number).
– Delete the current vin # and replace it your vin #.
– Your vehicle history should show up after you press enter.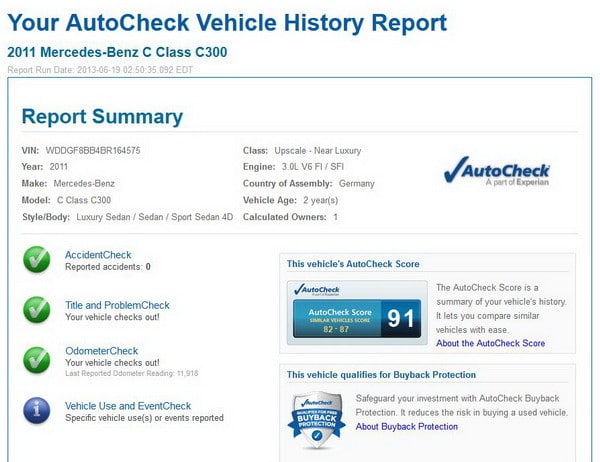 The free car report you will get will be exactly like the one above. And totally FREE.