If your bathtub, toilet or sink has rust stains, there are many different ways to remove it safely. If you have ever asked yourself "How do I remove rust stains from my bathtub without damaging the surface?" If yes then we will show you the proper procedures to remove all the ugly rust stains that will not damage the surfaces of your tub, toilet or sink. Porcelain and fiberglass both are unique surfaces so depending on what type you have, these suggestions will help and guide you to DIY (do it yourself).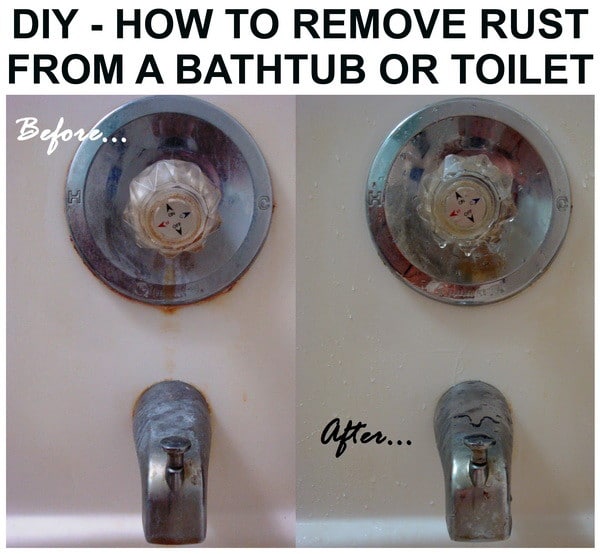 HOW TO REMOVE BATH TUB RUST STAINS
CLR (Calcium Lime Rust REMOVER)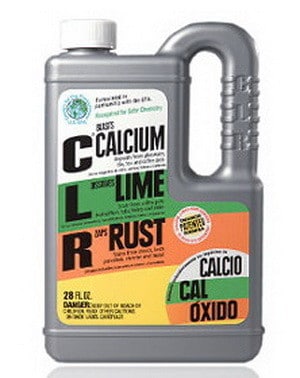 With this product you can simply soak a rag in it and then apply it
carefully onto the surface of your bathtub to get rid of the rust stains.
Be careful to wear gloves and have good ventilation as fumes can occur.
CLR works for dissolving RUST deposits and lime deposits and surface tough calcium from:
Tubs, Toilet bowls, Sinks, Glass, Chrome, Fiberglass, Shower heads and Stainless Steel.
Magic Eraser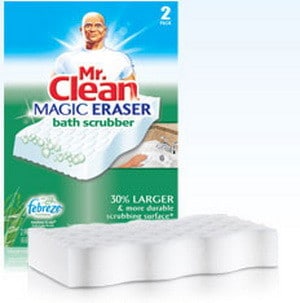 Removes build up of rust on your sink, toilet and tub.
Transforms your bathroom from rusty and grimy to shiny and clean.
BKF (Bar Keepers Friend) Soft Cleanser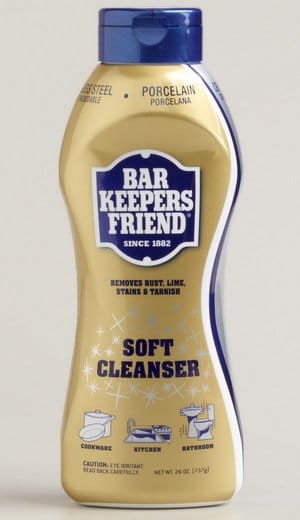 Effective in removing rust, tarnish, hard water stains and lime scale.
Great for cleaning stainless steel cookware and sinks, glass and ceramic cooktops,
solid surface countertops, porcelain and acrylic bathtubs and more.
Pumie Scouring Stick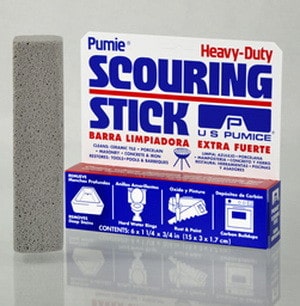 Scours away mineral deposits, rust, stains and scale from sinks, tubs and showers.
Also removes unsightly toilet rings.
Pumie toilet bowl ring removal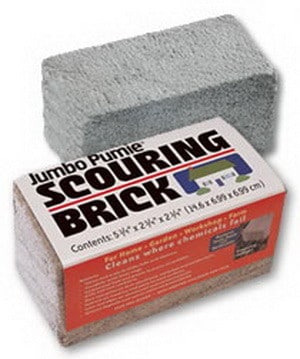 A pumice rubbing stone that rids toilets of rust and lime buildup when chemicals quit.
Won't harm porcelain bowls.
Pumie Flexi-Scour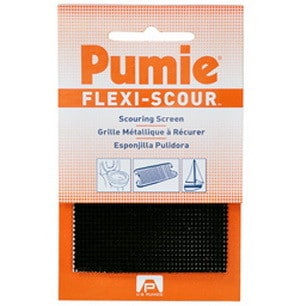 FLEXI-SCOUR flexes and bends to get in cracks and hard to reach places.
Use FLEXI-SCOUR to rid your porcelain bowls and sinks of rust stains and mineral deposits.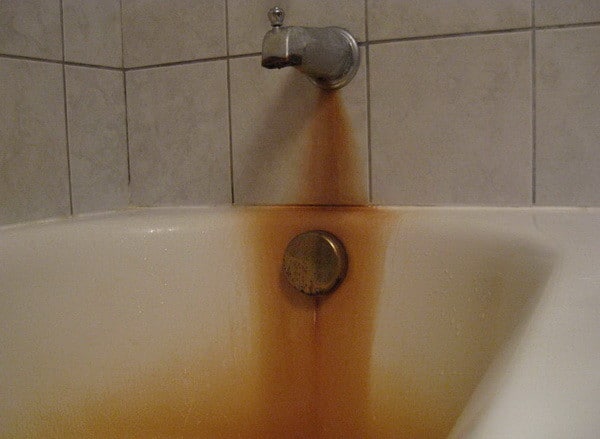 Here is a typical neglected bathtub with severe rust stains.