Android phones have many free apps available that can block a call or a text. Why would you need to do this? Well… Crazy ex boyfriends, ex girlfriends, telemarketers, debt collectors, enemies, prank calls… they can all be blocked forever using call blocking apps. Using these free apps correctly, you can pick and choose who gets through when they call your phone. These free Android apps can help with targeting those annoying people that keep calling.

There are some great free call blocking apps on the Google Play Store that you can use on your phone to block a call and texts. They all work with AT&T, T-Mobile, Verizon, and Sprint phone service carriers. Some let you block incoming calls and some let you block outgoing calls. You can block your phone number from showing up on another persons phone by simply adding *67 before the phone number using the keypad. If you want to block a number or text from being received on your phone, then here are a few apps that are rated the best for doing so…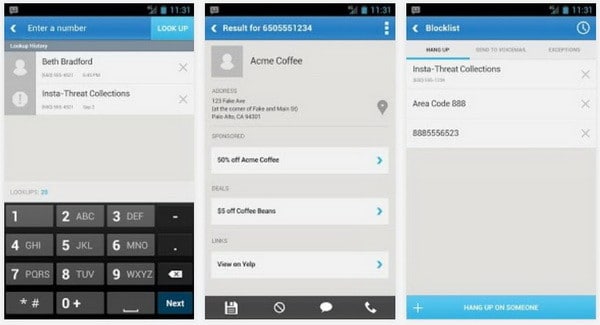 Mr Number = A free call and text blocking android app
Block calls and texts from one person or an entire area code.
Block all telemarketers, debt collectors and prank calls.
Intercept calls and texts from private and unknown numbers.
Report spam calls, SMS, and MMS to warn other users to be on the lookout.
Reverse lookup mobile and landline numbers to find out who it is.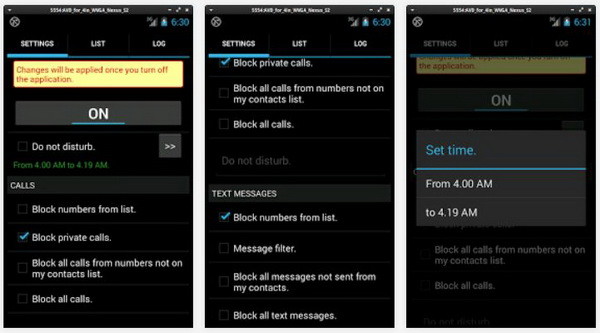 Blacklist App = Blocks calls and texts from the time period you select
BLOCK PHONE CALLS
Block numbers from list – Block private calls will block all connections from private numbers
Block all calls from numbers not on your contacts list – Block all calls feature
BLOCK TEXT MESSAGES
Block numbers from list – Message filter blacklist function filters messages containing illicit terms
Block all messages not sent from my contacts – Block all text messages
Lets say someone keeps calling you and they have a blocked number, is there a way to find out who it is and then block them? YES! There is an app that will tell you who is calling even if they use *67 before they call you. This android app is called TrapCall and it's free but the service costs money. The TrapCall app is here and the website for more info is here. As a bonus, TrapCall also lets you record all of your phone calls! This service and many others will reveal a blocked call as it calls you and then you can simply block them forever.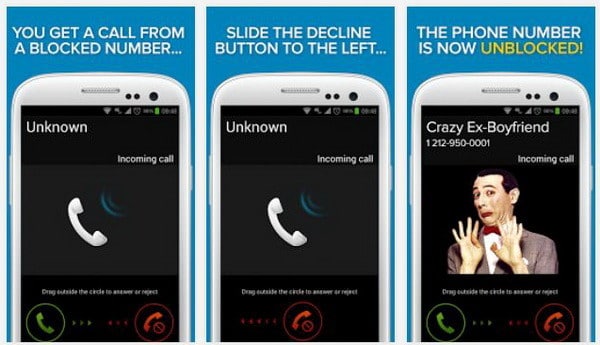 TrapCall Android App allows you to unblock a caller and find out who is calling you!
For further reference, *82 makes it so your call will become unblocked on the CID. *69 will call back the last person that has called you.
Do you have any good tips, tricks, or free apps that do great work of blocking or unblocking calls? Please comment below!