Need a fast and super easy way to organize all of your shoes? Store hundreds of pairs of shoes for under $10 to $20 bucks! It's so easy and fun to build a DIY shoe rack organizer yourself. All you need is some long and wide cardboard tubes that can be cut and glued to make a cool personal shoe organizing wall! This can also be done using PVC pipe. It is your choice but cardboard is cheaper to buy than PVC. Have a look below as we show you how to do this for less that a pair of cheap shoes!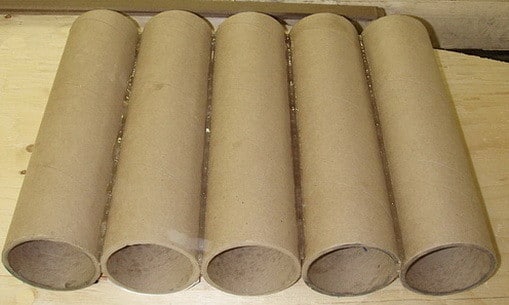 1 – Buy some long cardboard tubes at your local DIY store.
(Be sure that the tubes are wide enough for a pair of shoes.)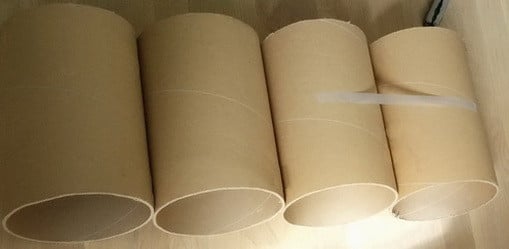 2 – Cut the tubes all the same length to be sure that shoes will fit and not hang out.
(Use a hacksaw or an electric bandsaw to cut the cardboard tubes.)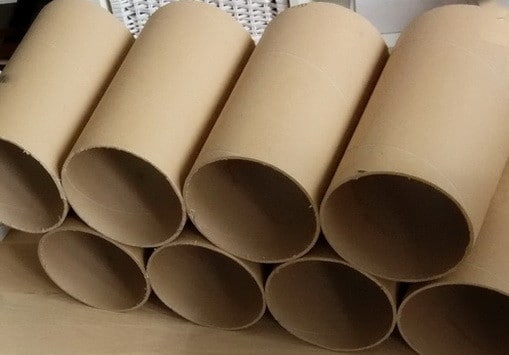 3 – Once the tubes are cut to size, begin gluing them with wood glue and stack them upwards.
(Be sure to not make the tubes too many wide so it will fit in closet.)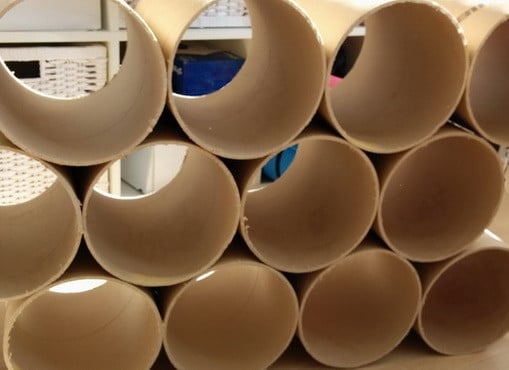 4 – Continue gluing the cardboard tubes to each other making sure not to go to high.
(We recommend going no more than 5 tubes high unless you secure it to the wall.)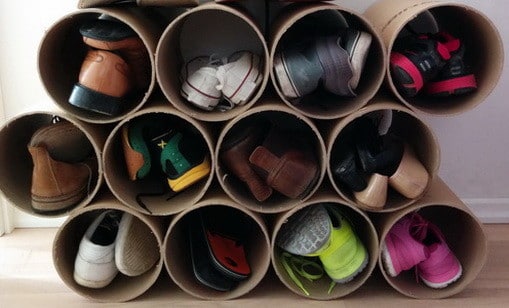 5 – Once glue is dry and everything is secure, begin adding your pairs of shoes.
(Before adding shoes, put the cardboard DIY shoe rack in your closet or in place where will be used.)

Make your DIY shoe rack with PVC pipe!

Also, a shoe rack made from recycled cardboard!
Do you have a better idea for a DIY shoe rack? Please leave a comment below.