Here is a very creative way to recycle a couple old wooden shipping crates into unique furniture. These are not pallets but a wooden "box" used for shipping things. Instead of putting it in storage where it may never be used again, it was cut apart and made into some very practical DIY wood furniture. If you want to do it yourself, you will need a few shipping crates (wooden pallets will work also), a drill, a level, wood clamps, wood glue, a saw (electric is best), and of course fasteners such as nails or screws. Have a glance below and see a brief example of how to make furniture from a wood crate… And if you are looking for ways to make things from pallets, here are many Pallet Furniture Plans for ideas.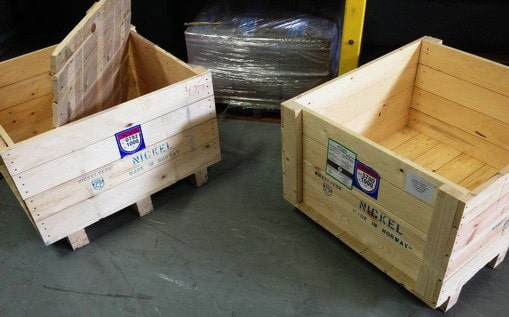 Here are the 2 crates that will be used to recycle and turn into some very unique furniture.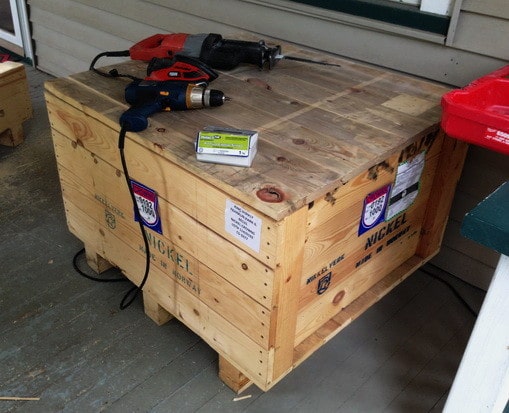 Another view of one of the shipping crates with the tools that are needed sitting on top.
NOTE: The shipping crates are in very good condition making this job much easier.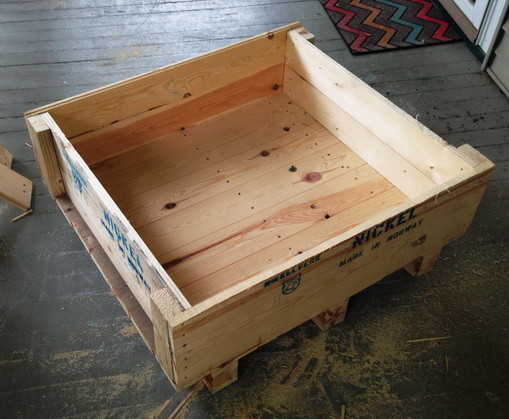 The wooden crates are cut apart and disassembled to begin building the furniture.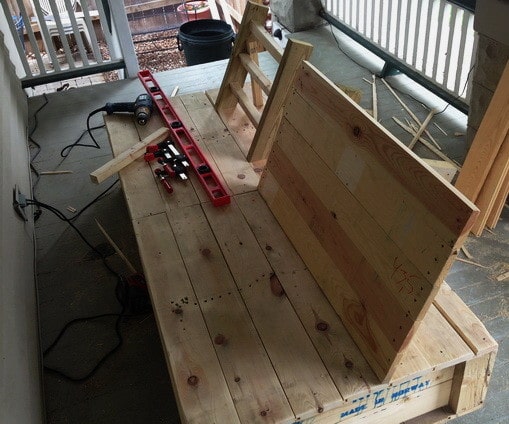 This unique wooden bench is being made from the recycled wood taken from the shipping crates.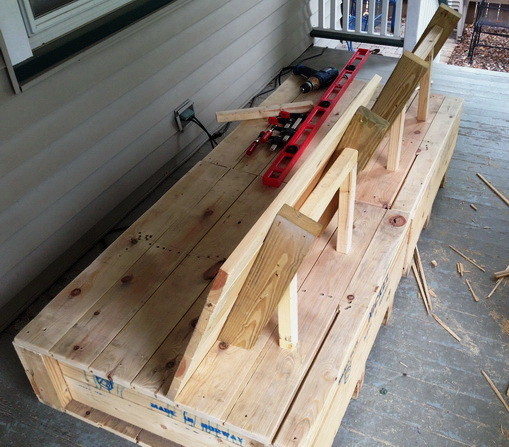 As you can see, all of the wood from the wooden crates is being recycled to make this DIY bench.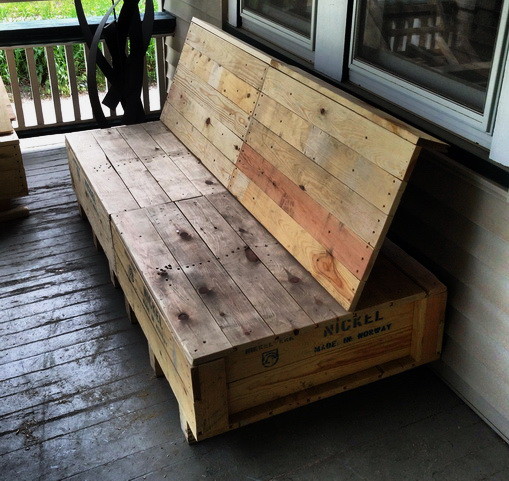 Here is the completed bench made from the 2 wooden shipping crates.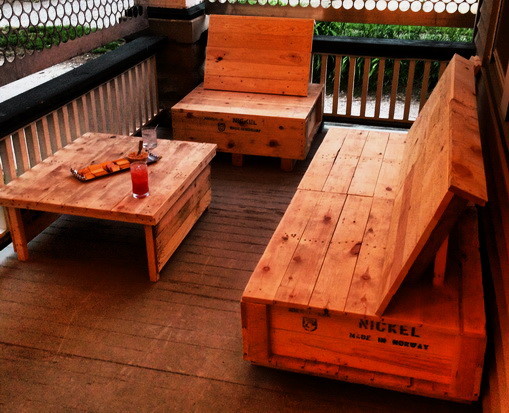 A table, chair, and a bench was created from just those 2 shipping crates.
This is a fun and unique way to recycle wood that may not be used again or thrown away!
Images: Pinterest (Recycled Furniture Ideas)

Here is a way to build a sofa (couch) made from wood pallets
Have any pallet or crate recycling ideas? Please leave a comment below.