Here is a super simple way to make a desk from a wooden pallet. To make a pallet desk like the one below, you will need up to 3 pallets. This is not the most beautiful piece of pallet furniture, but it works. The easiest way to make this desk is to take the top wood of one pallet and move them until they are aligned and next to one another. This is the simplest way to make a top or sturdy surface from a pallet. A second pallet was used and cut apart to make some simple shelves that were screwed onto the side of the desk. See below for how it is done.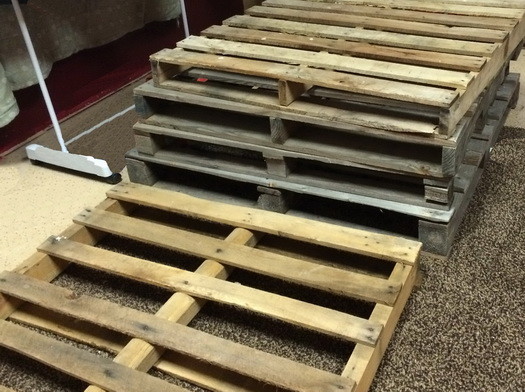 Here is the stack of heat treated (HT) pallets that were available to make into a desk.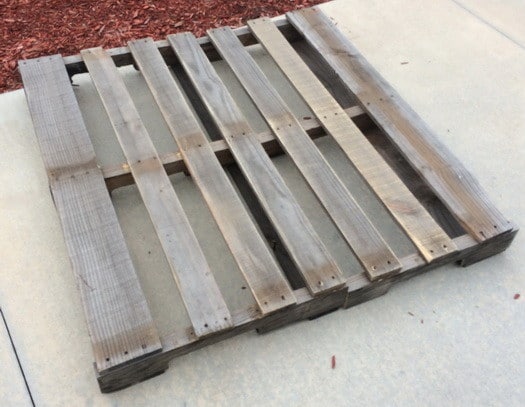 1. Find the pallet in the best condition to make the top surface portion of the desk.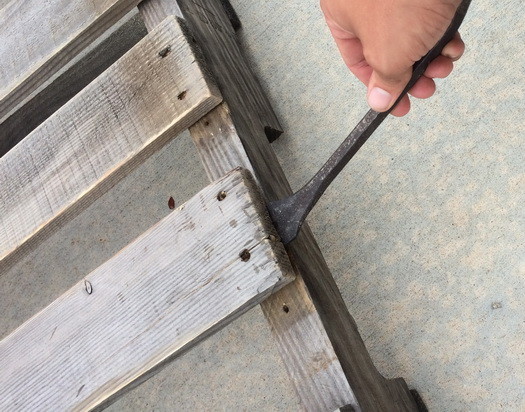 2. Pry up all of the top wood on the pallet being very careful not to crack or break the wood.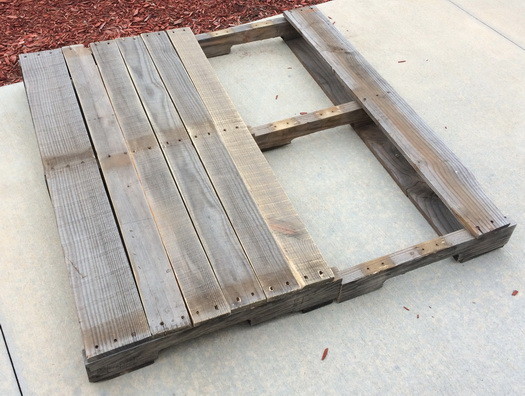 3. Line up all the pieces of wood onto one side to form the top of the desk.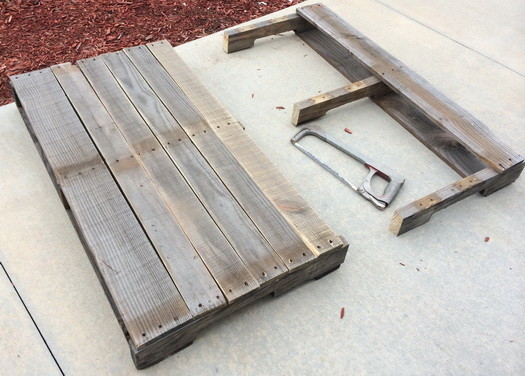 4. Cut the portion of the pallet away that will not be part of the desk.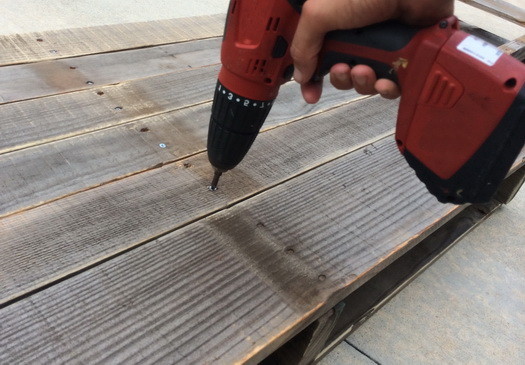 5. Screw all the pieces of wood down using wood screws instead of nails.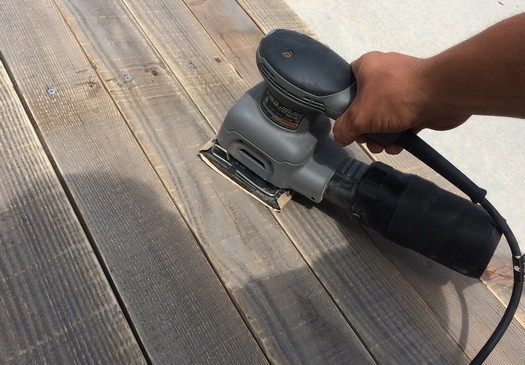 6. Sand down the wood to smooth it out and to avoid getting splinters.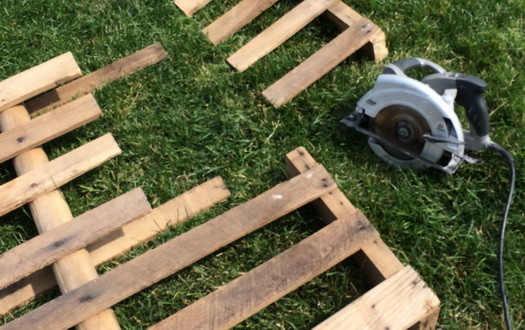 7. Use a second pallet and cut out portions to make side shelves and the desk legs.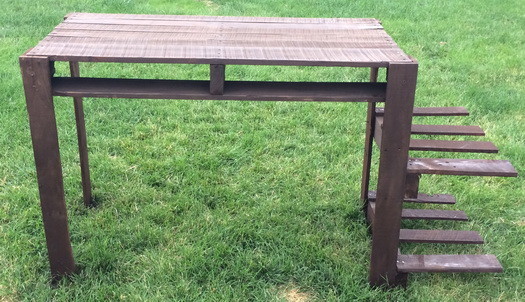 8. Screw everything together and stain it with your choice of wood stain.
DIY DESK FROM PALLET FINISHED!

Easy way to take apart a pallet

Make computer desk from pallet
Is there an easier way to make pallet furniture? Please leave a comment below.