What is an accent wall? A wall that is painted or has a unique texture added to make it stand out. It can add depth and make the colors in the room pop. Choosing which wall to accent will make a huge difference in how much depth it will add to your room. Most people add an accent wall to the bedroom, but the kitchen, family room, dining room, entertainment room, bathroom, and living room are also perfect areas in your home for an accent wall. An accent wall can also be a pattern that you paint by hand or by using a stencil kit. Some people even accent a wall by simply using wallpaper.
Choosing the best color to accent a wall is also very important. By choosing the right color for the chosen area, you can create something truly exceptional. You can also step it up by using color combinations on one wall for a truly amazing look. To go even further and get a complete one-of-a-kind look, try going with a textured accent wall surface. You can purchase special textured plastics, fabrics, wood, rock, glass, and other materials too! See below for 35 of the best accent wall ideas!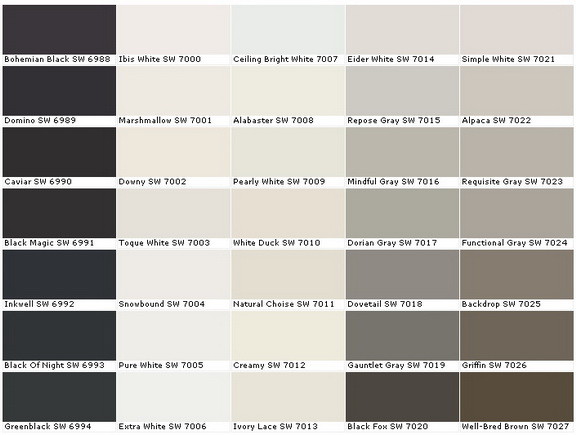 Here are some contemporary colors we recommend when choosing a paint color for an Accent Wall.
NOTE: Paint numbers are unique to Sherwin Williams.