Big mess in your garage? Build an inexpensive DIY garage shelf for around $40 dollars. Using only wood you can make this garage shelving unit and start getting organized for less! Purchasing custom garage shelving is not cheap. You can truly save a stack of money by completing this DIY woodworking project yourself. Have a look below for a brief step by step garage shelving plans project you can do yourself. NOTE: The same 2×4 wood is used for all 3 sections of this DIY garage shelving project. Using 2×4 wood, cut 6 support legs, 12 middle sections, and multiple pieces for the shelving surfaces.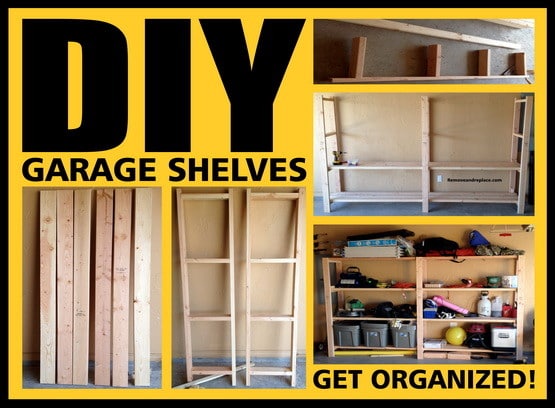 DIY GARAGE SHELVES- GET ORGANIZED!
Below is a brief step-by-step method in 7 easy steps to build garage shelving yourself.
We do not give full dimensions as all garage shelving will need
to be a custom size to fit in a particular area of your garage.
Remember to always use all safety precautions when using power tools.

VIDEO: Garage Storage Shelf – Cheap and Easy Build Plans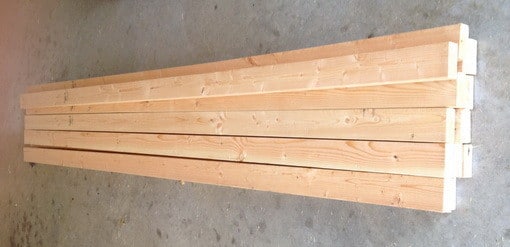 1 – Measure your garage wall area and purchase the amount of 2×4 wood you will require.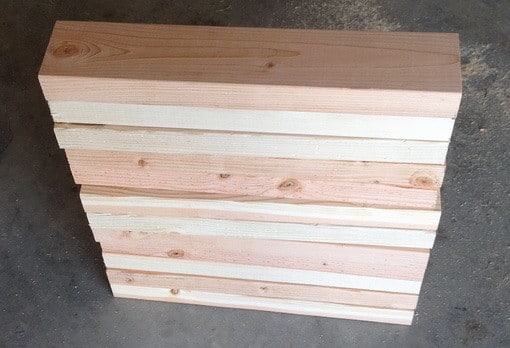 2 – Depending on the depth of shelving you need, cut 12 pieces of wood to the desired depth for middle sections.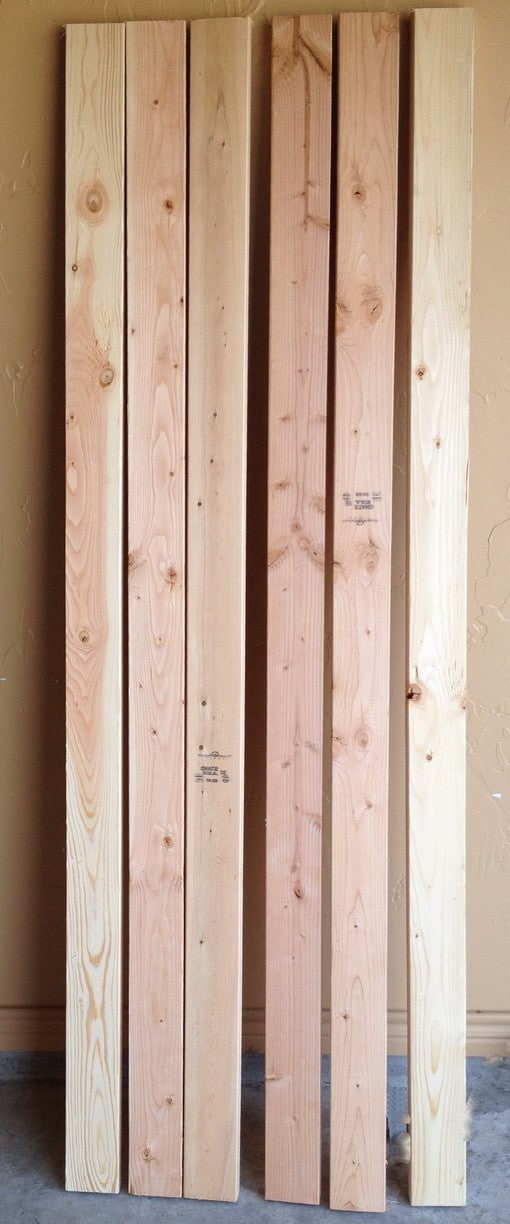 3 – Depending on the height of the shelving you need, cut 6 pieces of wood to the desired height for support legs.
(At this time also cut the wood to your desired length for the shelving surfaces, see pics below)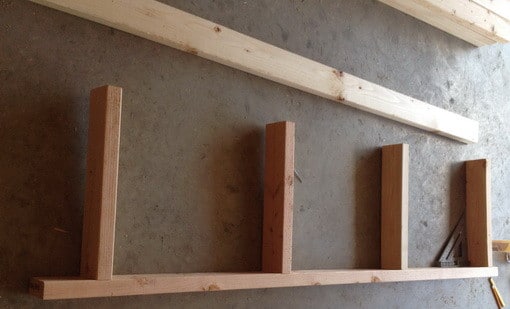 4 – Attach the wood pieces together using wood screws, adding the middle sections to the support legs.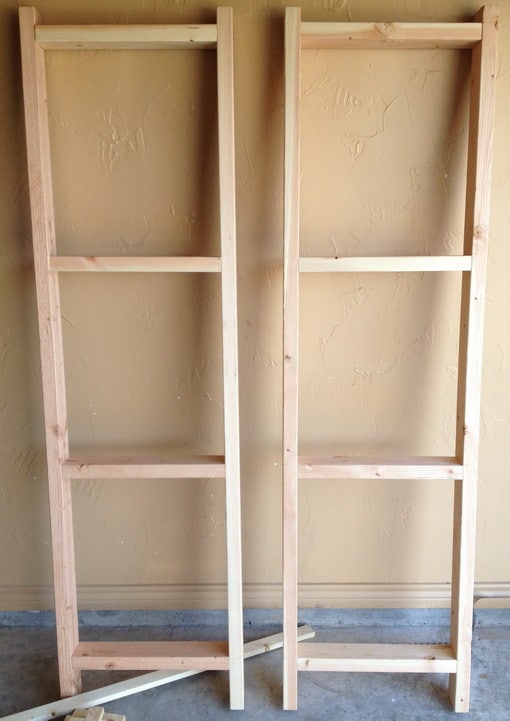 5 – Build 3 of the center support leg sections making sure the height of each middle section is level with the other.
(The middle sections are where the shelving surfaces will be so keeping these perfectly level is crucial)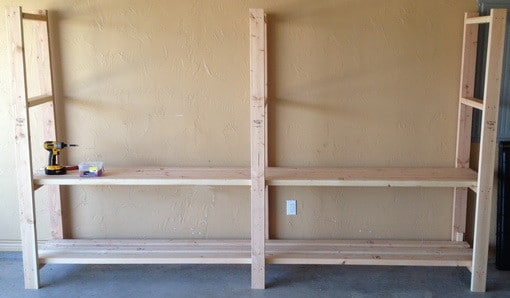 6 – Begin assembling your shelves by screwing the shelf surfaces to the 3 support leg sections.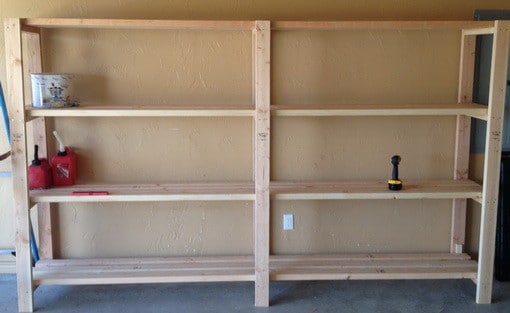 7 – Continue assembly until all shelves are in place and the complete unit is together and secure.
(Make sure to add a safety or hold bracket to the garage wall to secure the shelving from tipping over)
Do you have easier garage shelving plans that you would like to share? Please leave a comment below.