Is your garage so cluttered with unorganized junk that you can't find anything? If your garage has become a complete disaster, you may be searching for some cheap but smart ways to organize it. With a little crafty thinking, you can organize your garage for next to nothing.
All you really have to spend is TIME. Choose a weekend and get the job done. Once you schedule a weekend to declutter your garage, find some large heavy duty cardboard boxes or large plastic bins. If you need shelves, you can build your own garage shelving for on the cheap or purchase quality garage shelving online. When your shelving is in place and you have your storage containers, you can print out storage labels or use masking tape to identify what is in each container. Throw some junk away and maybe even have a garage sale to reduce the junk.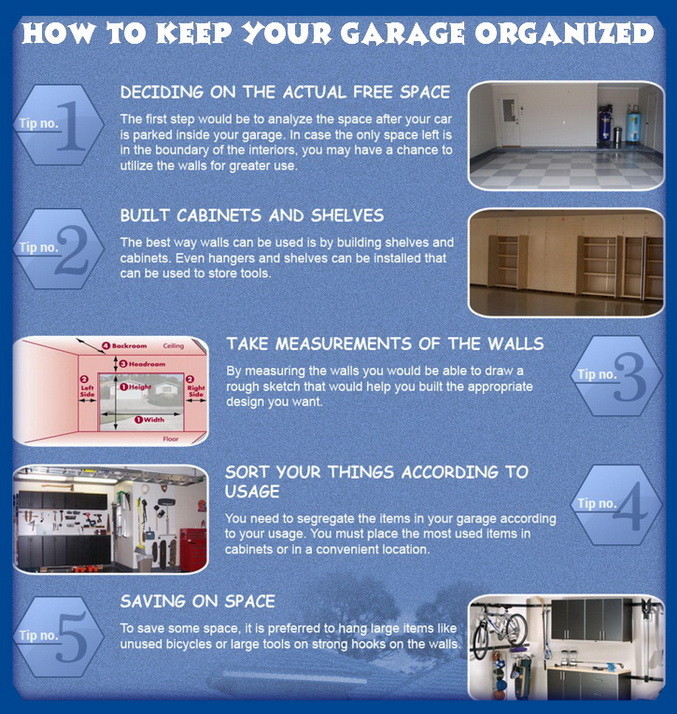 The 5 Garage Organization Tips above will help you get organized fast!

Great Ideas For How To Organize Your Garage

Cheap Garage Shelving Idea

If you have some garage organization tips you would like to share, please leave a detailed comment below.