(Last Updated On: November 13, 2014)
Kids! Make your own FUN Christmas tree ornaments out of felt and other cool craft materials. See below for our 30 easy but fun original and easy Xmas tree ornament designs you can make today! All you need is some craft material such as felt, etc. and some scissors, glue, and some foam pillow stuffing for great homemade ornaments! Great Christmas Tree Ideas Here!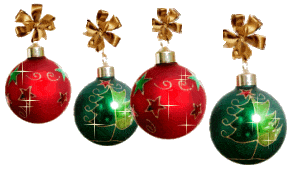 DIY: Snowball Christmas Ornaments
And if the 30 below are not enough, here is a list of even more Christmas tree ornaments decorating ideas….
Handprint Christmas Tree Ornaments
Felt Monogram Ornaments
Felt Peppermint Christmas Ornaments
Felt Ball Christmas Tree Ornaments
DIY Christmas Ornaments
Polar Bear Christmas Ornament
Heartfelt Handmade Christmas Ornaments
Vintage Felt Baubles
DIY Colorful Felt Ornaments
Allen is the author and creator of this website. He has years of experience with appliance repair, commercial food machinery maintenance, electrical, HVAC, plumbing, vehicle maintenance, and critical aviation related systems.