There is a super simple way to make a custom DIY headboard with a few items from IKEA and The Home Depot. It is cheap, easy and won't take you much time. This headboard consists of a large peg board, IKEA flooring tiles, and 2 IKEA ALANG wall lamps. This is a great DIY project if you want to be creative and don't want a normal store bought headboard.
AWESOME EASY DIY CUSTOM HEADBOARD
WITH IKEA LAMPS AND FLOOR TILES!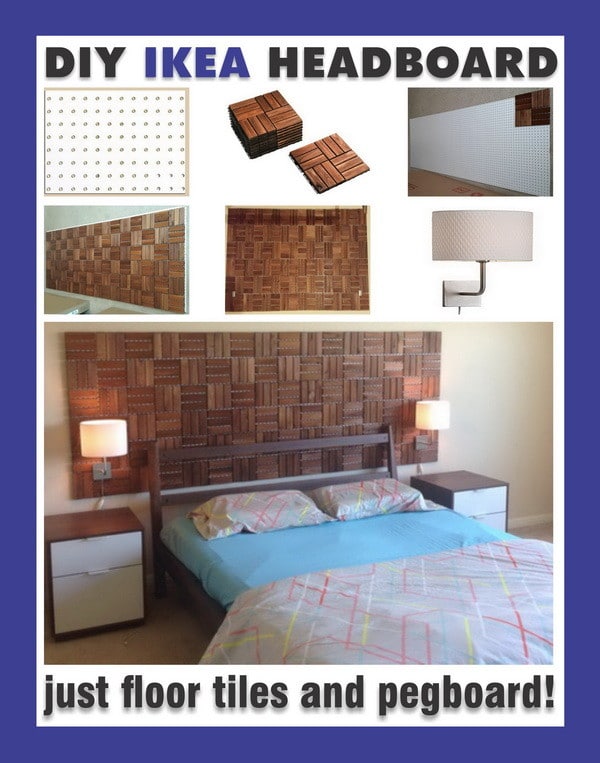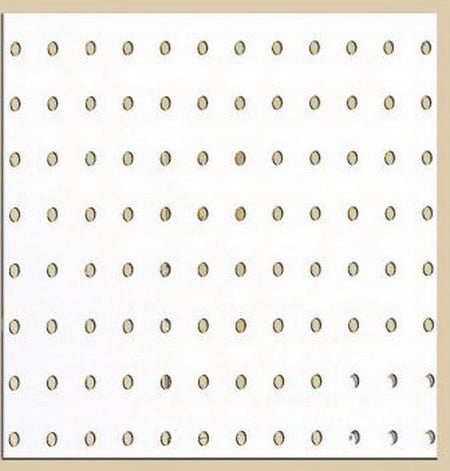 Step 1: First purchase a sheet of pegboard that will fit over your size of bed.
Cut to size if needed or let it overlap a little on each side for a different effect.
You can purchase a sheet of pegboard that is 4ft X 8ft at Home Depot.
NOTE: Paint the pegboard your desired color before applying the floor tiles.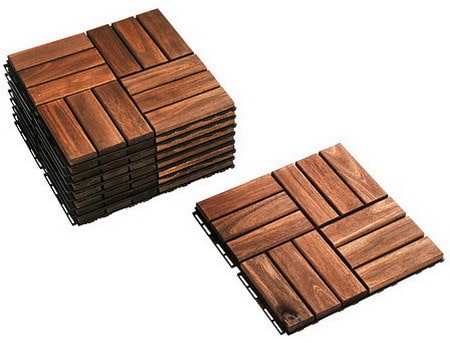 Step 2: Purchase your choice of floor tiles from IKEA.
These floor tiles are inexpensive and many different tile designs are available.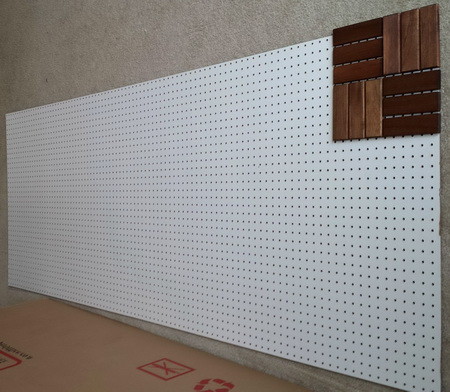 Step 3: Cut pegboard to size (if needed) and begin either gluing or screwing tiles on pegboard.
Make sure to apply the floor tiles evenly to prevent an uneven layout.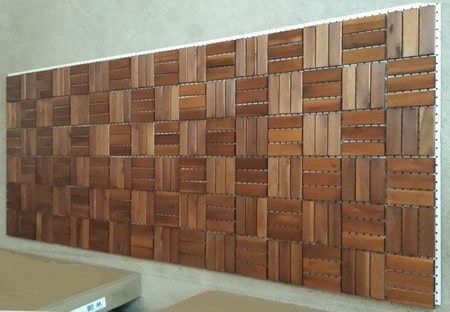 Step 4: Continue attaching tiles evenly to the pegboard until they are all in place.
TIP: You can paint the pegboard any color you wish before applying tiles.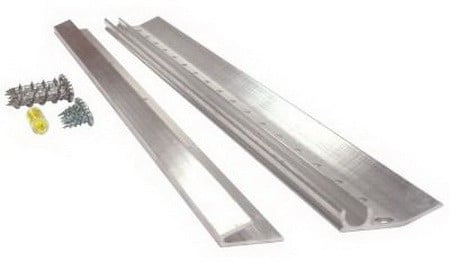 Step 5: Purchase (2) 200 lb. French Cleat Picture Hangers with Wall Dog Mounting Screws.
This is overkill but will be perfect for attaching your custom headboard to the wall above your bed.
These are long enough to go completely across the length for attaching a headboard.

Step 6: Attach the wall hangars to the wall making sure to attach into the wood studs.
Then hang your finished DIY IKEA headboard in place making sure it is centered and level.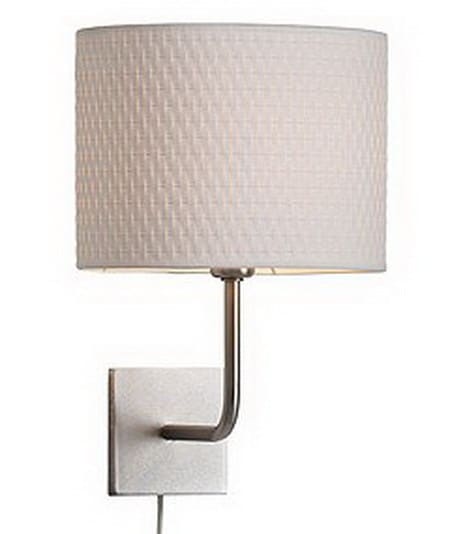 Step 7: If desired, purchase 2 of these IKEA lamps for attaching onto your headboard.
These are the perfect lamps for attaching to a headboard as they are $20 each and look great.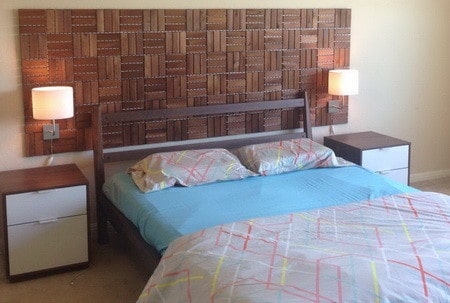 Step 8: Attach the lamps in the desired location on your headboard with wall anchor screws.
The finished product will give your bedroom a beautiful custom look you will love!
Here are the links to all of the items you need to build the exact headboard you see here.
IKEA ALANG Wall Lamp, IKEA Floor Tiles, Home Depot Pegboard, and, Home Depot Wall Picture Hangar.

Ikea hacks that turn your furniture into art
Here is more IKEA headboard hacks:
Stikwood Headboard Hack – IKEA MALM Headboard Hack – IKEA Furniture Hacks
If you know of a few cool IKEA furniture hacks, please let us know about them by leaving a comment below.