If you have an Android device and you are looking to install XBMC/KODI on it, the info you need is below. It is recommended to buy an Android TV Box that will hook to your TV to fully enjoy XBMC. These entertainment boxes are available on Amazon and they come pre-installed with XBMC and all the video add-ons you are seeking. If you are looking to install XBMC on any Android device, see below for step-by-step instructions and videos.
The http you need to type into XBMC to get tons of Video Add-ons are:
http://i.totalxbmc.tv or http://fusion.tvaddons.ag or http://fusion.xbmchub.com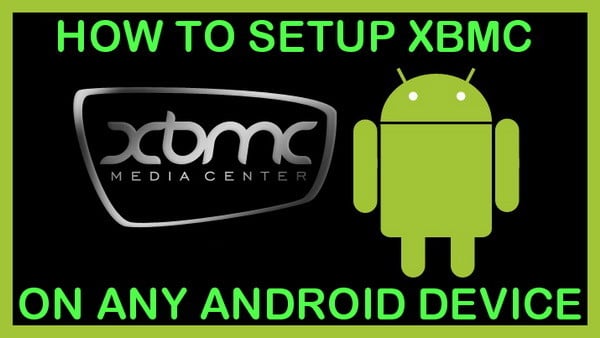 HOW TO INSTALL XBMC KODI ON ANY ANDROID DEVICE

1: Enabling Installation On Your Android Device
XBMC is NOW available through the Google Play Store. You can now get KODI (XBMC) on the Google Play store here: KODI for Android on Google Play. If you wish to get KODI elsewhere… to be able to install apps on Android that do not originate from the Google Play Store, you will have to do some steps to allow this. If you downloaded KODI from the Google Play Store, skip to step 4 and install the VIDEO ADDONS…
Enable step 1: First locate the settings menu on your Android device and search for the "security" menu.
Enable step 2: Now enable "Unknown sources" option. This will allow you to directly install XBMC as easy as you would install it from Play Store.
2: Download XBMC On Your Android
Download XBMC for Android from online servers. You can now get KODI (XBMC) on the Google Play store here: KODI for Android on Google Play. Official stable builds can be found here: http://kodi.tv/download/ You need to either select the ARM or x86 version depending on your hardware.
Download step 1: Load up http://kodi.tv/download/ in your Android web browser. Most users will want to use the ARM link, unless you have an Intel or AMD CPU. You may get a warning trying to download the file depending on which browser you use. You should say "OK" to actually download it.
Download step 2: Wait for the ".apk" to download.
3: Install XBMC On Your Android
Installing the XBMC app package is as simple as just finding the .apk you just downloaded and opening it up. You can select it with file explorer.
Install step 1: After selecting the XBMC apk file you might be asked to select something to open it with. "Package installer" or some similar option will be what you want.
Install step 2: You will get another confirmation screen where you will need to select "install".
Install step 3: Wait for the installation to complete.
Install step 4: You've now installed XBMC for Android.
First run: The first time you run XBMC it will take slightly longer than normal in order to finish some final install steps. When it is done XBMC will open. Once started you are on XBMC home menu just like on any other platform. Now you want to add video add-ons to be able to watch new and classic adult movies and Live TV.

How to install the Best XBMC Plugins Video Add-ons and Repositories
4: Install Video Add-ons XBMC:
Add-ons are certain packages that add features not normally included with XBMC. Add-ons are developed by people on Team XBMC and third-parties.
Add-on step 1: Select Get Add-ons
Add-on step 2: Select the repository you want to install from.
Add-on step 3: Select the add-on category, in this case choose VIDEO.
Add-on step 4: Select the add-on you want to install.
Add-on step 5: A summary dialog will be brought up allowing you to see various properties of the add-on. Select "Install" to begin automatic downloading and installation.
Add-on step 6: Once installed go to the video add-on and start streaming movies!
If you know an easier way to install XBMC KODI on any Android device, please leave a comment below to assist others.