Personalize your bathroom with the natural look of stone walls, tile, and floors. Have a look at the 30 pictures below of some beautiful stone ideas for your bathroom. Stone tiles, stone floors, and stone wall tiles can be found at many home improvement stores such as Home Depot and Lowe's. Have a look at the design ideas and get inspired to incorporate them into your bathroom.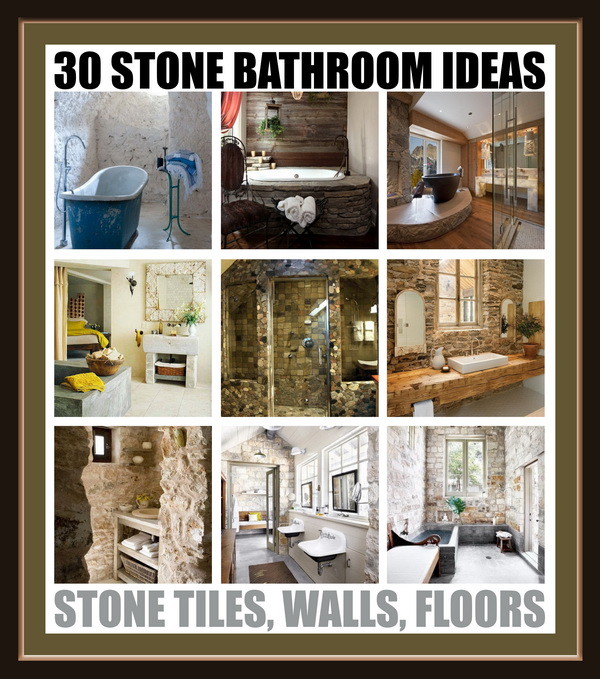 Stone Bathroom Ideas

Decorative Concrete Simulated Stone Masonry
Use Concrete With A Brick Stone Template For Simulated Look!

How to Install Veneer Stone
How to install stone veneer with QUIKRETE Veneer Stone Mortar.
Do you have suggestions for stone bathroom ideas or tips? Please leave a comment below.