Have you recently bought a Nespresso coffee maker and confused by the different types of coffee? This guide will help explain the type, category, and strength of each coffee capsule. There are now 16 different types (and more coming) of coffee capsules from Nespresso. Figuring out which flavor or type of coffee each coffee capsule contains can be difficult without seeing a chart or knowing what the different colors of the capsules mean. The coffee capsules can be put in 4 different categories. The types we have listed below are for the OriginalLine Nespresso coffee makers. Want to know what the strongest coffee capsule for the Nespresso coffee machine is? It is the Kazaar Intenso with a flavor intensity of 12!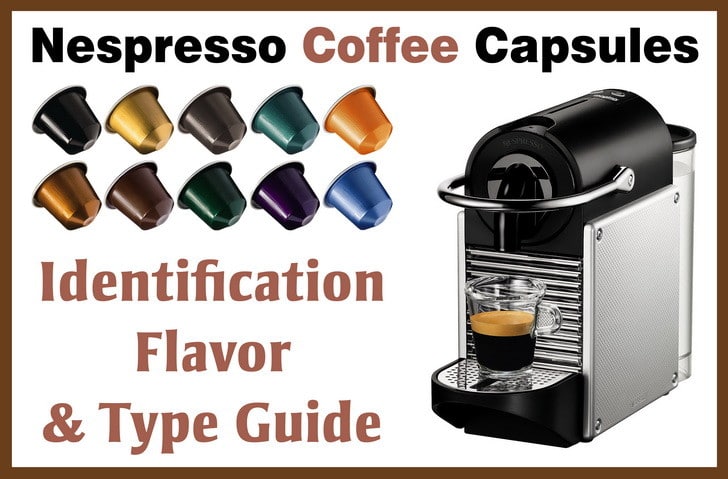 Nespresso coffee identification and flavor types
– Espresso capsules
The Espresso capsules are the high quality traditional types of coffee. These capsules come in large variety of coffee flavor strengths. There are now 6 different types of Espresso capsules from Nespresso. These are considered Short coffees.
– Lungo capsules
The Lungo capsules are made to use approximately 2 times the amount of water that is in a normal espresso. This is known as a tall coffee. It does not contain as much water as what you may call an Americano coffee.
– Pure Origin capsules
The Pure Origine capsules are a special variety. These types can be traced back to the place of origin.
– Decaffeinato capsules
Decaffeinato capsules are special decaf coffees. Nespresso offers 4 different types with varying flavors and strengths.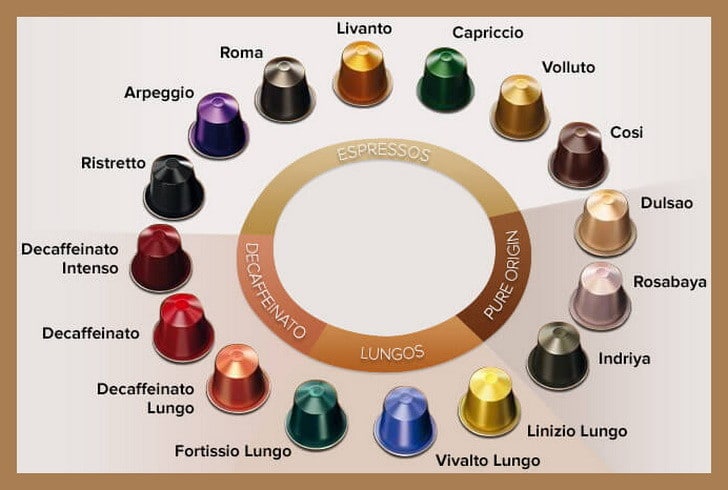 Nespresso coffee capsules chart
The Nespresso coffee capsule identification charts are below. These are for OriginalLine coffee makers…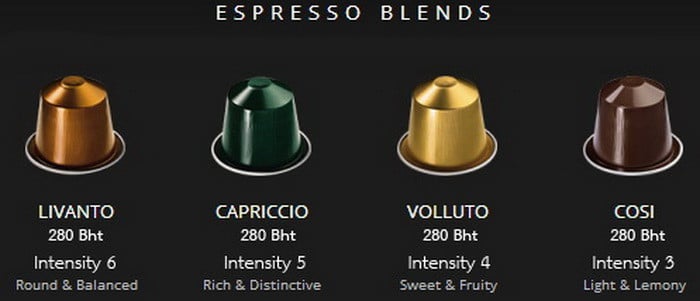 Nespresso Espresso Blend Capsules

Nespresso Intense Capsules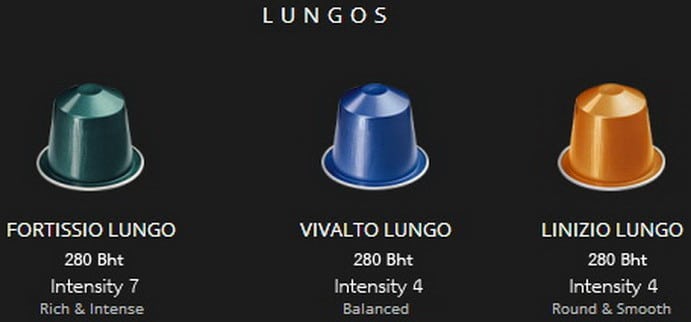 Nespresso Lungos Capsules

Nespresso Pure Origin Capsules

Nespresso Variation Capsules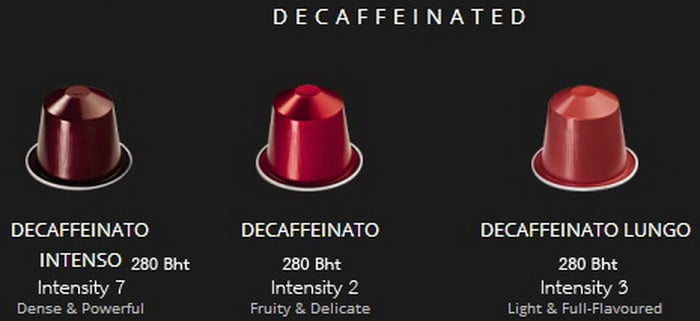 Nespresso Decaf Capsules

Nespresso Coffee Flavor Chart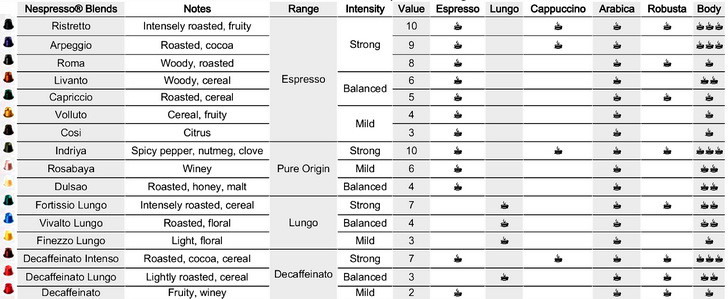 Nespresso coffee taste chart

Nespresso capsule coffee color types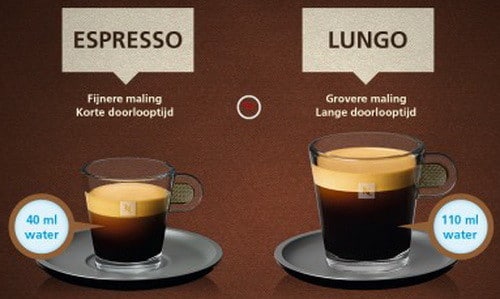 Difference between LUNGO and ESPRESSO size
Do you have questions or comments about Nespresso Coffee Capsule Flavors, Colors, or Types? Please leave a comment below.