Water temp for dishwasher? How hot is the water in a dishwasher? If you notice that your dishes are not clean after a wash… or the dishwasher detergent tablet has not dissolved, check the water temp. The water that enters your dishwasher must be at the minimum 120 degrees Fahrenheit. The water temp that enters your dishwasher should never be more than 150 degrees Fahrenheit. Water temp between 120F and 150F is the most ideal water temp for your dishwasher to run efficiently.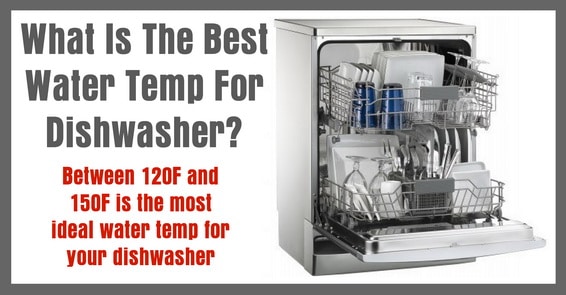 What Is The Best Water Temperature For Dishwasher?
Some dishwasher manufacturers say the water temp for your dishwasher should be from 130°F to 170°F or in Celsius 55°C to 75°C. If the water in your dishwasher stays in between these temperatures, you should have no issues.
If you want to check the water temp entering your dishwasher, use a thermometer. Usually your dishwasher is in the kitchen and near the kitchen sink and faucet. Turn the kitchen faucet on nearest your dishwasher and run hot water. Put your thermometer in a cup and allow the hot water to run into the cup. Leave the thermometer in the cup for a few minutes while running the hot water in the cup and then check the temp of the water by observing the thermometer.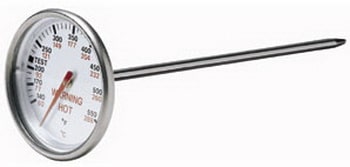 Use a thermometer to test water temperature for dishwasher
If after running this test you observe that the water is not reaching at least 120F, then the water is not hot enough for your dishwasher to run effectively. You can try adjusting the water heater in your home if needed.
Always let the hot water run in the sink before starting your dishwasher. By running the hot water in the sink first, this ensures your dishwasher is starting it's wash cycle with hot water from the start. This will improve the wash performance, dry the dishes better, and always dissolve the detergent tablet.
Note: If you have newly installed your dishwasher, be sure the dishwasher water line is connected to the hot water line and not the cold water line.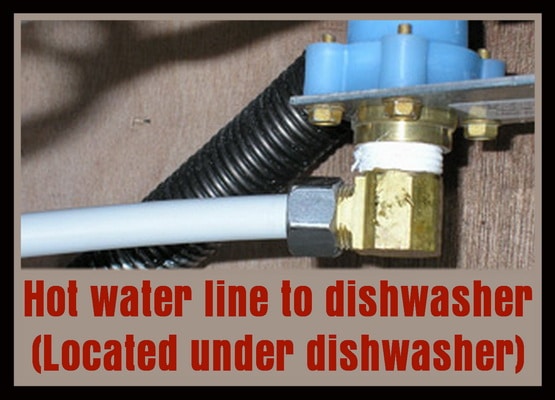 Hot water line to dishwasher – Make sure cold water is not connected
If you have issues with your dishwasher not cleaning the dishes properly, not drying correctly, and not dissolving the tablet, please leave a comment below and we will be happy to assist you with your dishwasher issue.