Need to digitally sign a pdf file? If you have been emailed a pdf document file (from your accountant, mortgage company, insurance forms or documents) and you need to sign it, here is how. You do not need any expensive software. You do not have to print it. You do not have to manually sign it. You do not have to scan the document and email it back. Here is how to digitally sign an Adobe pdf file in a few minutes…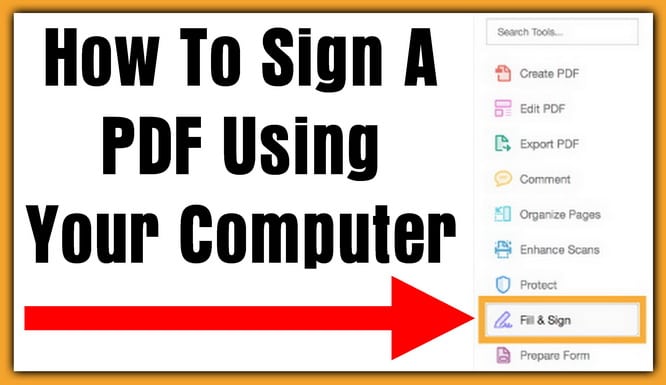 Sign A PDF
You have a pdf file you need to sign digitally? If you can open the pdf file, but it opens using the browser on your computer, then you are not able to sign it. The way to sign a pdf by only using your computer is simple. How can it be done? Here is how step by step…
NOTE: If you already have Adobe Reader Acrobat installed on your computer or Mac, skip the first step.
1. FIRST… Download Adobe Acrobat Reader DC for free here. https://get.adobe.com/reader/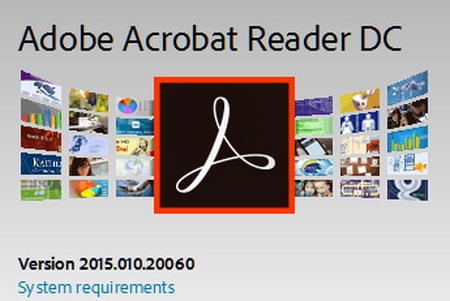 DOWNLOAD – Adobe Acrobat Reader DC
2. Once you download and install it, all pdf files on your computer will be opened using Adobe Acrobat Reader by default. Once you have it downloaded, open the pdf file you need to sign.
3. If your pdf file contains many pages, go to the page you need to sign. Go to the area of the pdf file you need to sign. Then click the exact area you need to sign, then click the button on the right side of the page that says FILL AND SIGN. See image below…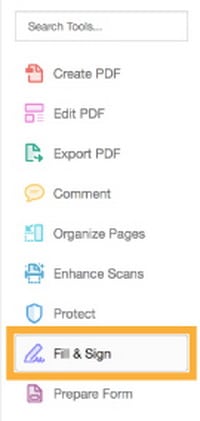 Fill and sign pdf
4. Once you click on the FILL AND SIGN button, there will be an option at the top of the page with a small pen symbol and it says SIGN next to it, click this and add your signature by simply typing it. See image below…

Sign pdf symbol at top of page
5. Your signature will then be saved and will float above the page as you move your mouse. Click the exact area you need to sign and it will add your signature. See image below…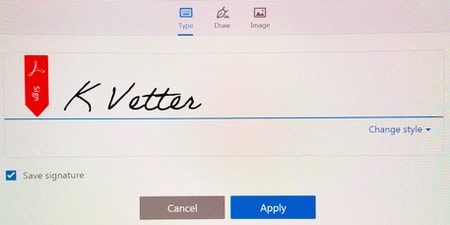 Type your digital signature to sign pdf document
6. If you have to sign in more than one spot, save the the pdf file, then repeat the process of signing the rest of the remaining document.
7. Once you have signed in all areas that need a signature on the pdf file, save the pdf file and close it.
8. Your pdf file is now signed and saved, email it to the mortgage company, your accountant, insurance company or other.
Is there a better easier way to sign a pdf file? Please let us know by leaving a comment below.