What does de mean on an Samsung washer? There may be a few different reasons why the dE error code can display on your washing machine. Samsung washer getting the dE error code?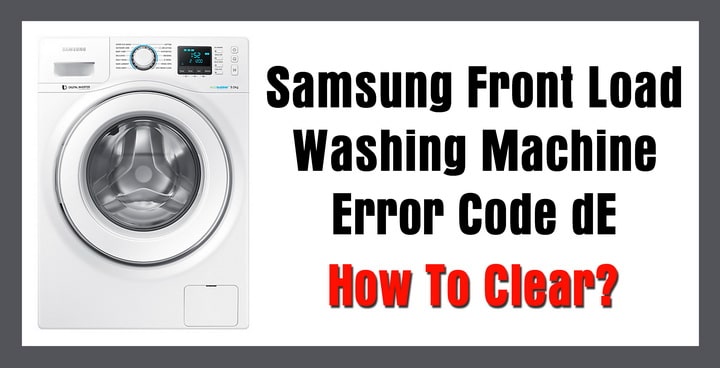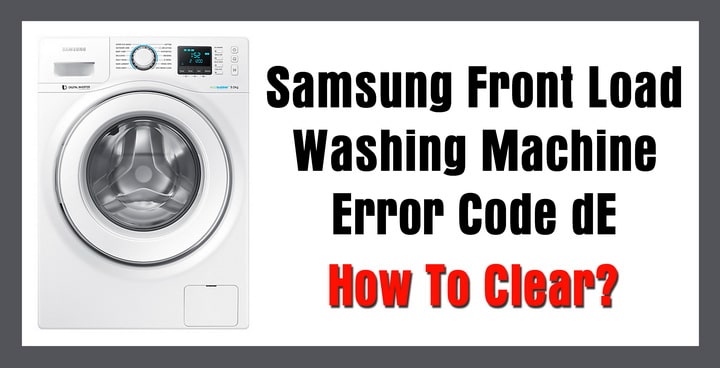 Samsung Front Load Washing Machine Error Code dE – How To Clear
What Does dE on Samsung mean?
The dE error code on the Samsung washing machine display is an indication of the DOOR IS NOT PROPERLY LOCKED OR CLOSED issue. The issues that may cause this fault code is the washer door is NOT CLOSED, a clogged or wrongly positioned drain hose, the drain hose may not be submerged in water and therefore causing the error, or the Door Lock and Switch Assembly is faulty.
All these issues can cause your Samsung washer to display the error code dE. With all these different reasons, checking all the below components will clear the error and fix your Samsung washing machine.
Why is dE Error code on my Samsung Washing Machine?
You may encounter a situation when your washing machine displays "dE" error.
MOST COMMON REASON FOR THE dE ERROR CODE: The washer door is not properly locked or closed.
If the Samsung Washing Machine is displaying the "dE" error code then check for the following issues:
MAIN REASON: The door must be properly closed.
You can check the end of the drain hose to see if it is too low
Be sure the drain hose holder in the back of the washer is properly positioned.
Check the end of the drain hose is submerged in water.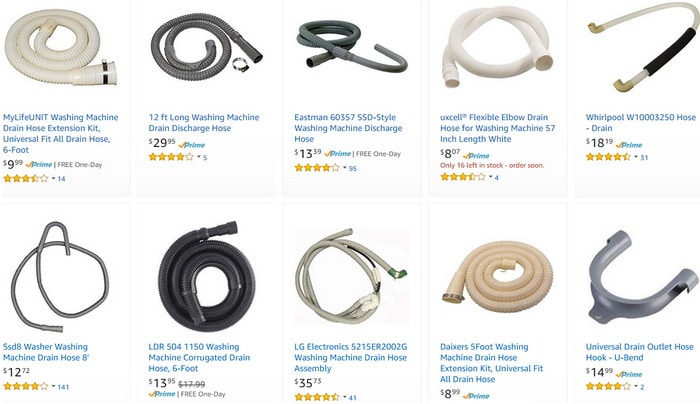 Washer Drain Hose
To go more indepth to fix the Samsung dE Error Code:
DE ERROR CODE SAMSUNG WASHING MACHINE DEFINITION: Door unlock error
DE ERROR CODE SAMSUNG WASHING MACHINE DEFINITION: The door fails to unlock after 7 attempts.
How To Fix The dE Error Code?
Unplug the washing machine and then open the door.
Use light force to open the door if it does not open.
Replace the complete door lock assembly if it is faulty or broken.
NOTE: Forcing the washer door open can damage the door lock and switch assembly.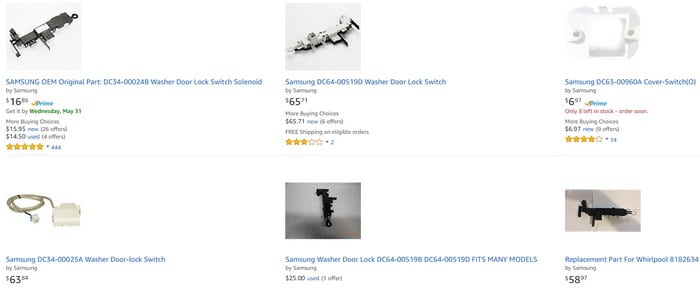 Samsung Washer Door Locks
If the Door Lock and Switch Assembly does not fix the issue, you may need to replace the Main Electronic Control Board.
PARTS THAT MAY BE NEEDED TO BE REPLACED: Door Lock and Switch Assembly – Main Electronic Control Board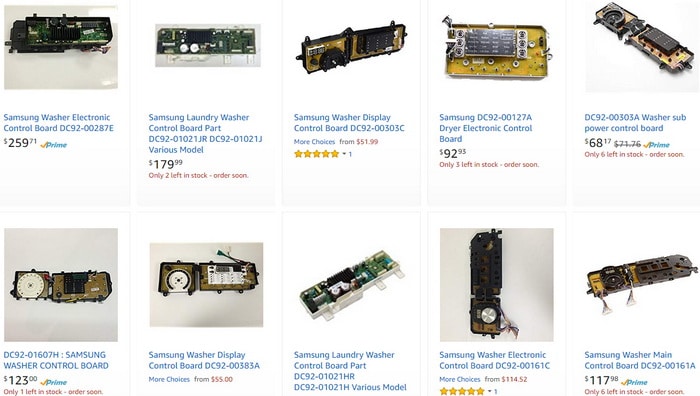 Samsung Washer Control Boards
This Article Relates To Samsung Washer Models: WA95BWBEH/XTL, WA95BWPEH/XTL, WA88TPBEH/XTL, WA90VNKEH/XTL, WA90VPBEH/XTL.
Have questions about the dE error code on Samsung Washing Machines? Please leave a comment below and we will assist.