What does LG Fridge Er FF code mean? If your LG Refrigerator is displaying the Er FF error code this means there may be an issue with the freezer fan. The buildup of frost in the freezer can sometimes cause this error code to display on your LG fridge. Basically the freezer fan gets frozen and cannot function properly. Below we will explain all the reasons why your LG refrigerator is displaying the Er FF error code…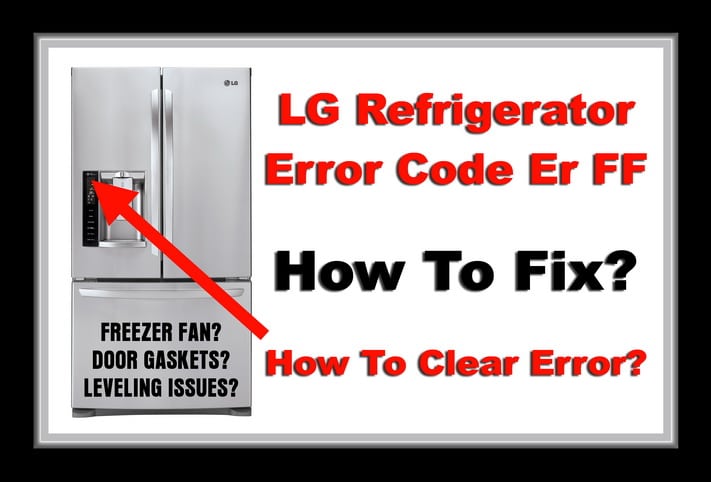 LG Refrigerator Error Code Er FF
TRY THIS FIRST WHEN THE Er FF ERROR CODE DISPLAYS:
Unplug the LG fridge and wait 20 minutes – Plug back into power – Many times the code will clear or reset. If not keep reading below…
-The majority of the time it is the freezer fan causing the Er FF error code. The FF error code indicates that the freezer fan motor is defective. You can also get this code if ice is preventing the fan from turning.
-For LG French Door refrigerators, check the gaskets around the doors for damage or possibly the gasket is coming off the fridge door.
-If you find there is frost building up on the walls of the freezer section, you can level the fridge and or the refrigerator doors as something may be off center or not completely level.
Most common reasons an LG refrigerator displays Er FF error code:
1 – Freezer fan is faulty or covered in frost – remove frost or replace freezer fan.
2 – The door gaskets are damaged or coming off and need to be replaced.
3 – The doors are not aligned the or refrigerator is not level and causing an issue – level the fridge and align the doors.
NOTE: Here is how to properly level your LG Refrigerator and Align the doors.
Here is the LG Manuals and Documents page to find your exact LG refrigerator manual in PDF form. Simply type in your model number and you will find more answers.
Once you find out the issue, Here is the LG refrigerator freezer fan and the door gaskets…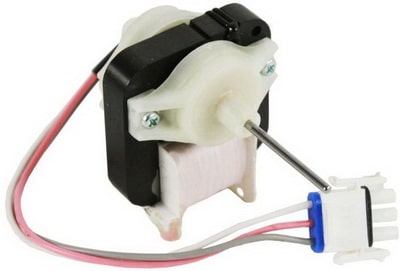 LG Refrigerator Freezer Fan Evaporator Motor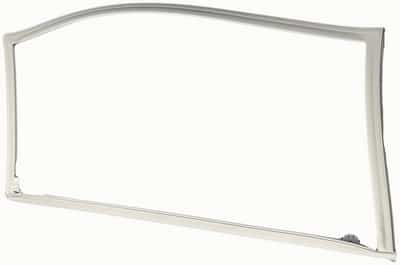 LG Electronic Refrigerator Door Gasket Assembly
If you still need more assistance, Call an LG Support Representative at the phone number – 800 243-0000
Consumer Electronics, Appliances, Mobile Phones, Monitors, Data Storage, Window/Wall/Portable A/C (7 am – Midnight CST)
Support in Spanish (8 am – 6 pm CST).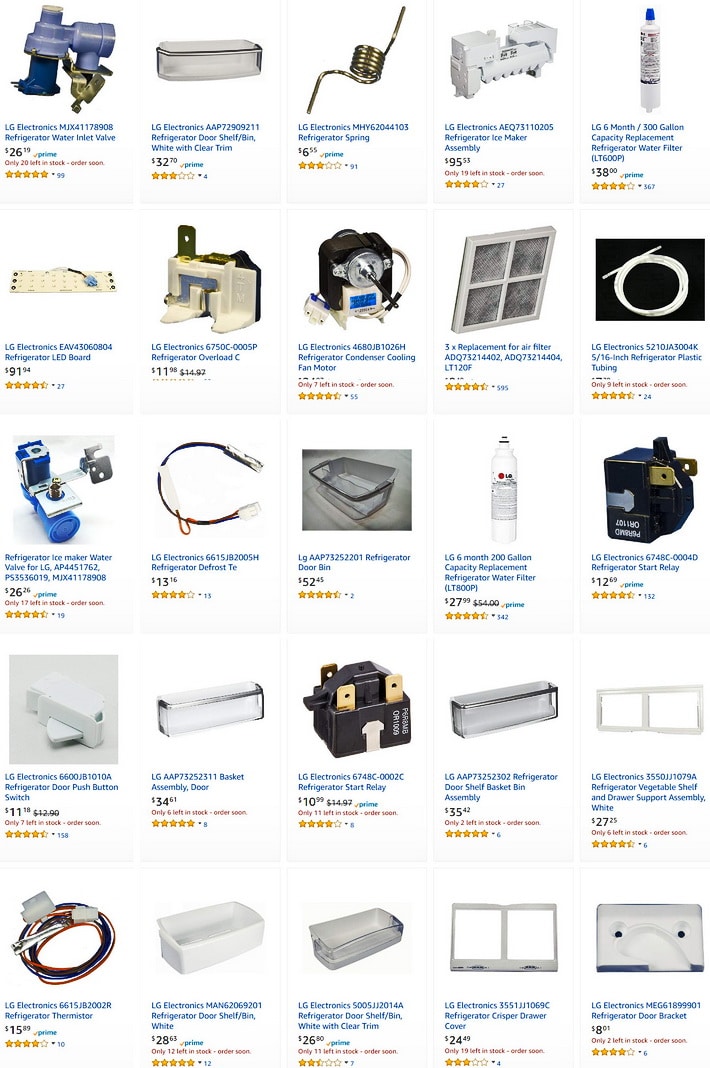 LG refrigerator parts Refrigerator Parts Accessories Parts Accessories Appliances
Need help fixing your LG refrigerator? Please leave your question below and we will be happy to assist.