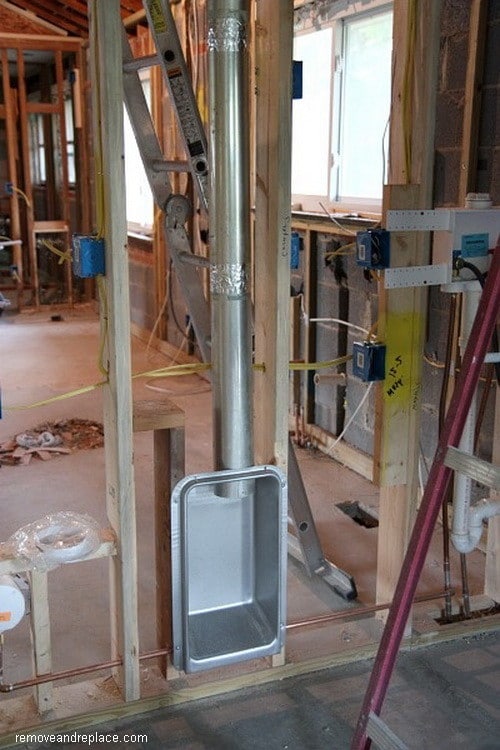 DRYER VENT BOX – allows you to push your dryer against the wall instead of leaving room for hose. Add this to the list for your future house.
Available on Amazon.
– Durable White Plastic With Aluminium Duct
– Reduces Fire Hazard
– Meets UL Standard 94 HB Tests for Flammability
– Saves Space
– Improves Dryer Efficiency
– Installs Easily
– New Construction
– Easy Retrofit For Existing Homes
– EZ-Flow Dryer Vent Box.
– Allows you to push your Dryer Flush Against The Wall.
– Recessed Hookup Venting Kit For Flex Hose Connector.
– Prevent Kinked Hose & Fire Hazards.
– Improve Clothes Dryer Appliance Efficiency.
– Inset Dryer Exhaust Box Is Easy to Retrofit In Existing Home & New Construction.