Here is a complex project on building an electric guitar from scratch. This is a process that takes many many hours and patience to complete. A professional guitar builder uses big pin routers, band saws, drum sanders and big buffing machines. This one was done using normal power hand tools that were not made to build guitars. What is truly needed to create an Electric Guitar from scratch? Skill, patience, creativity and pure passion. Some would say this project was like building a house with a Swiss army knife. See below for the incredible pictures.
Parts needed for a DIY guitar build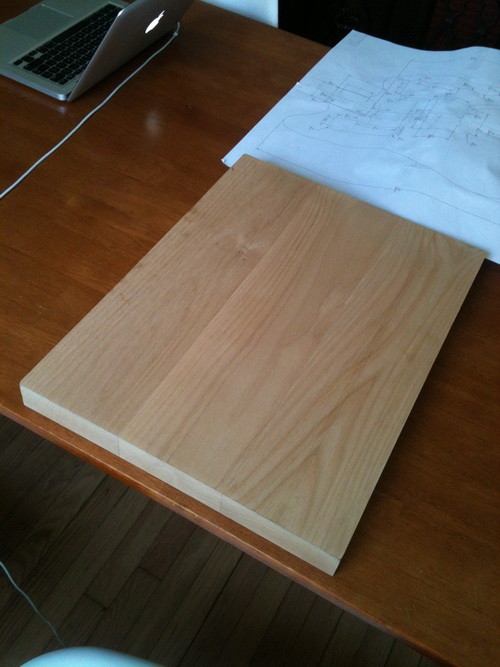 This wood is going to be the guitar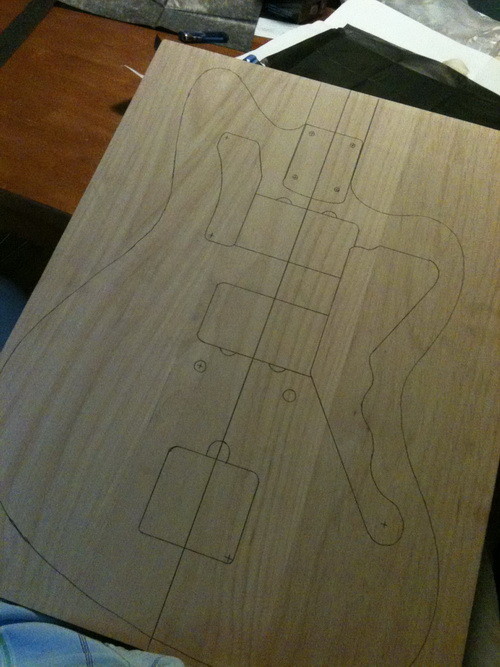 Electric Guitar Schematic drawn on the wood that will be the guitar!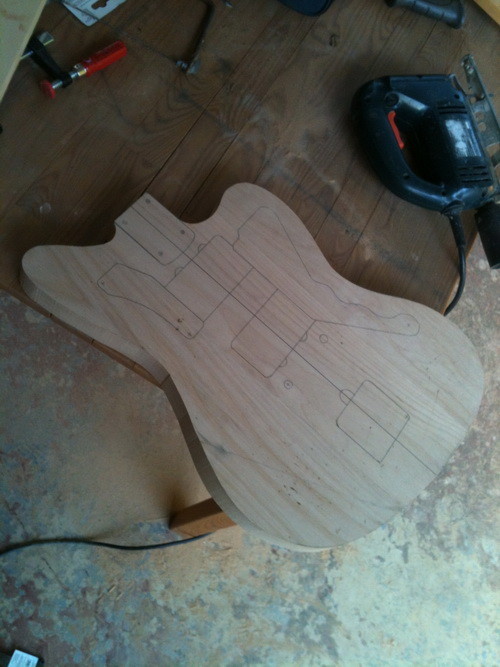 Finished exterior cut of the guitar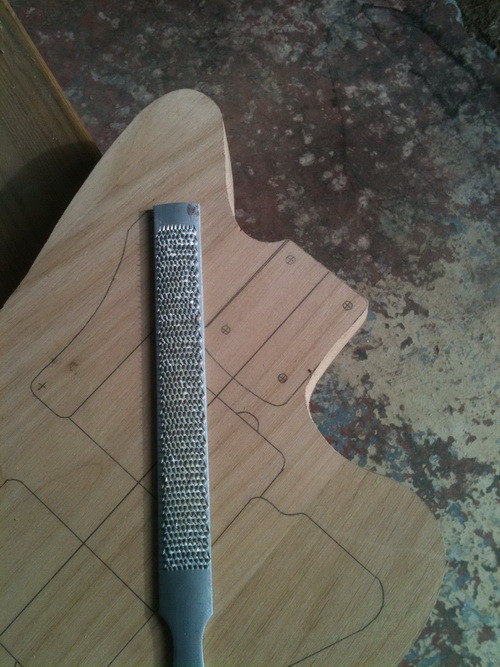 Filing the edges of the guitar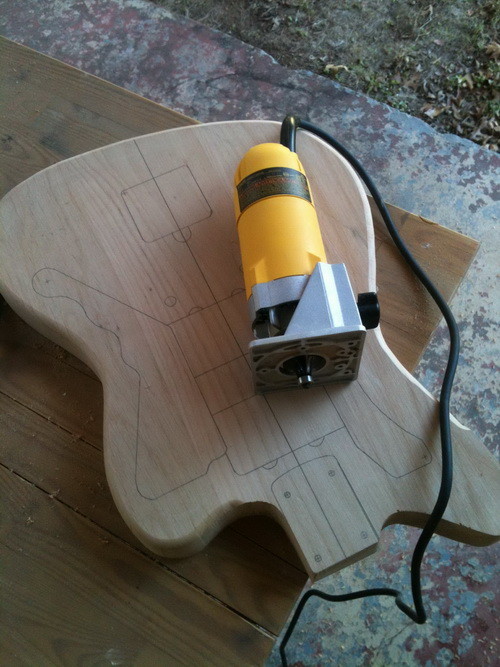 Smoothing the Edge Radius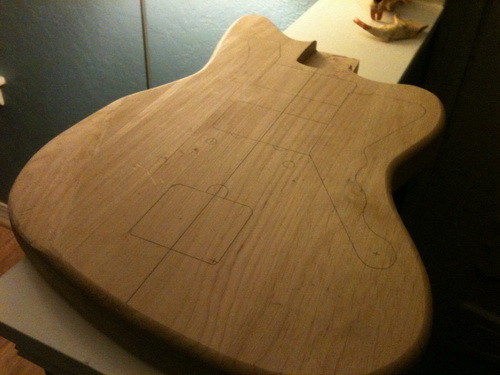 Arm cut away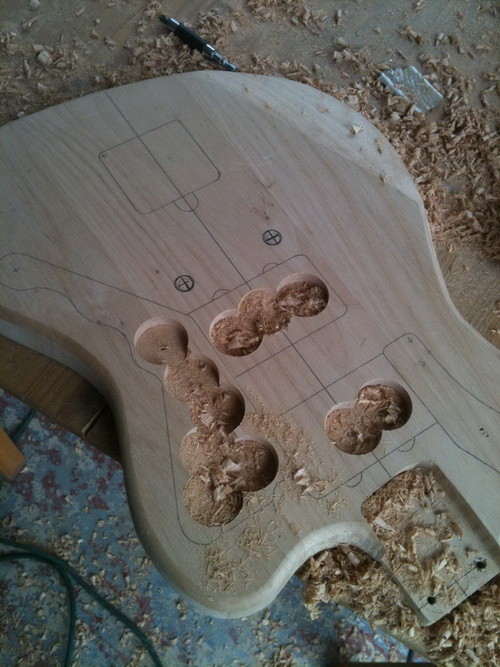 Beginning Cavity Routes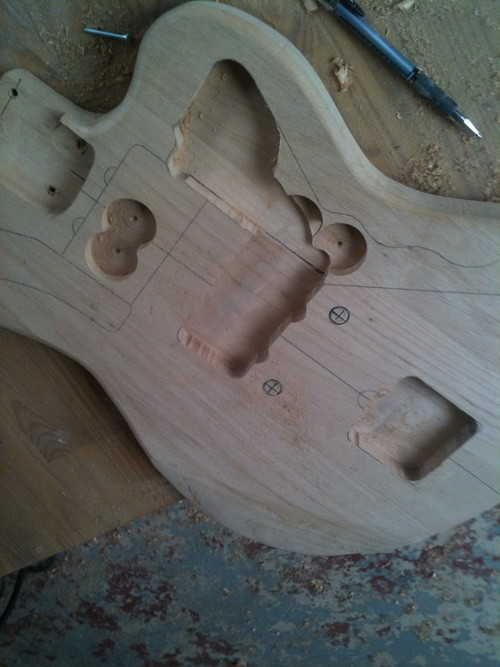 Cavity Routes getting smoother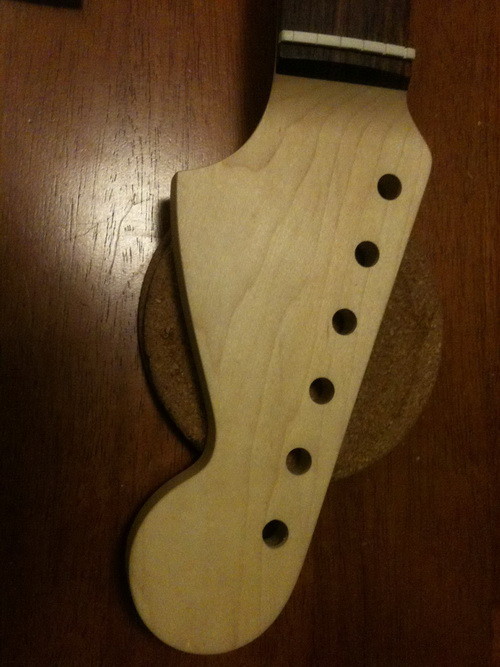 Guitar Neck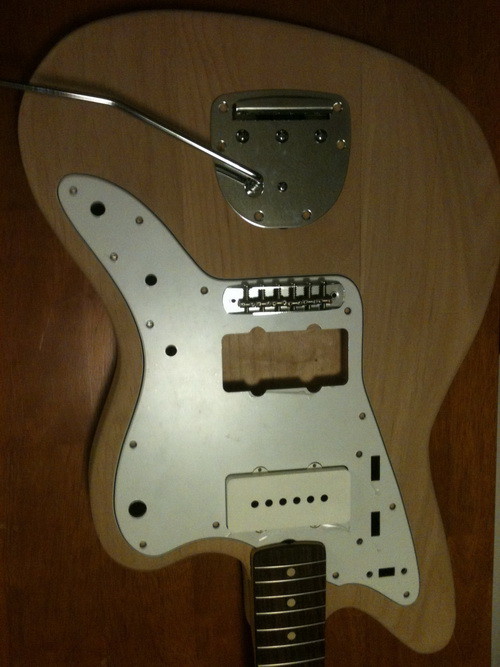 Dry fitting of all parts before assembly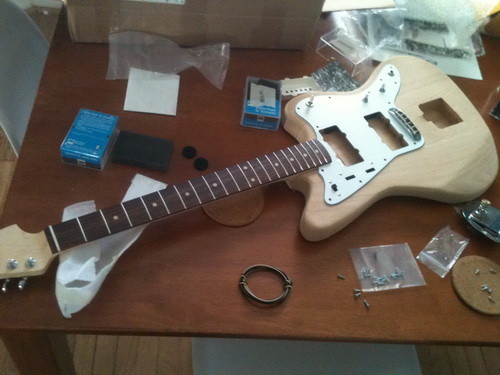 Test fitting the guitar neck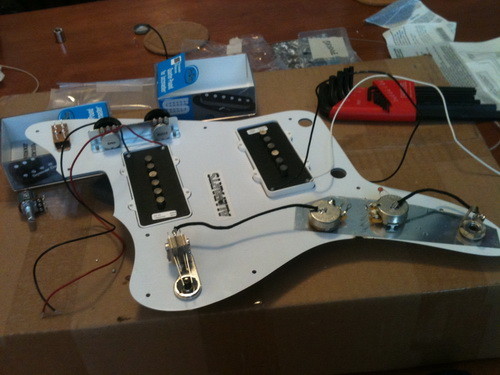 Testing the Wiring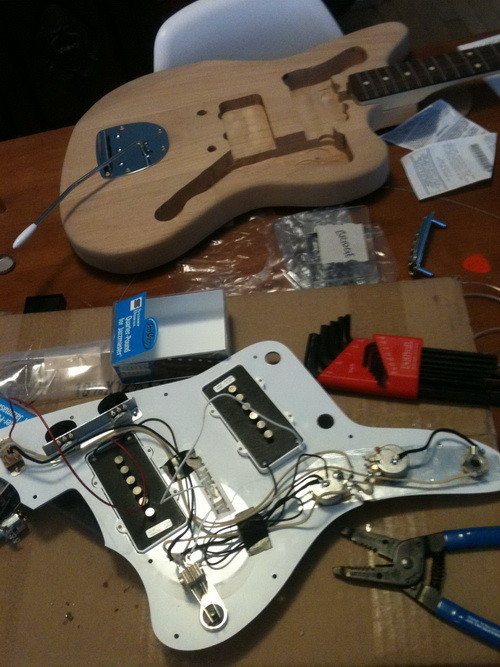 More wiring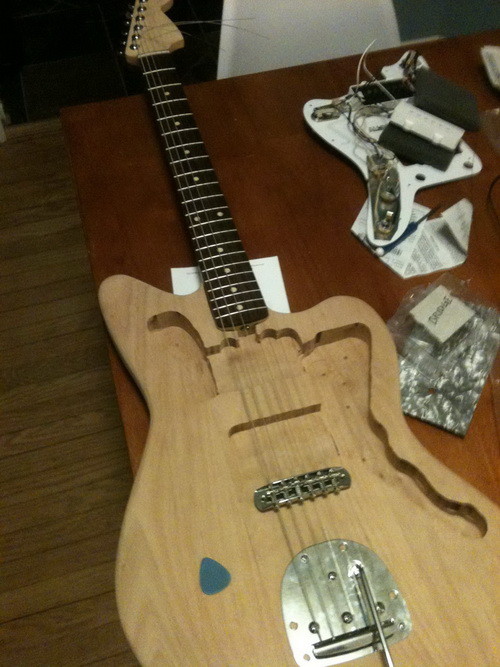 Testing neck alignment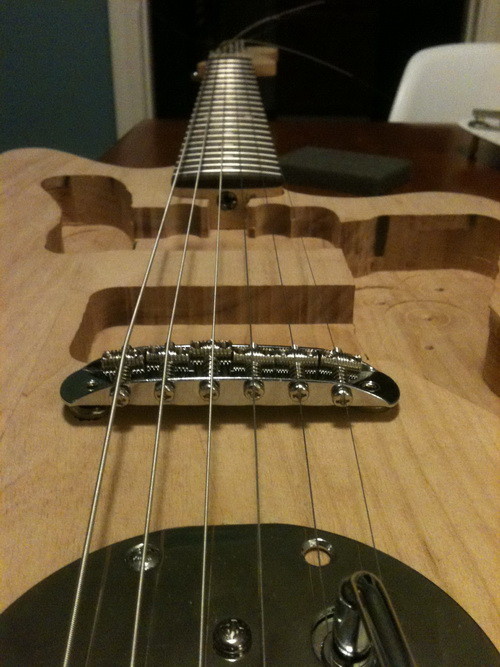 Bridge shot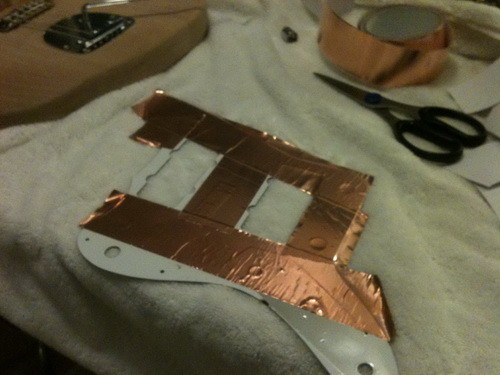 Copper shielding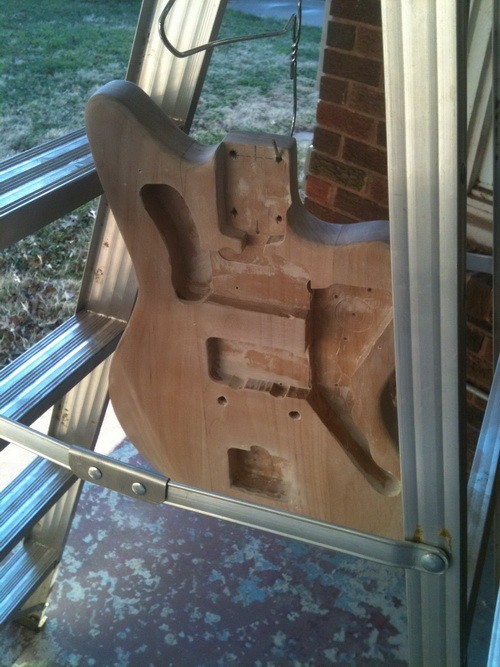 Prepping for Primer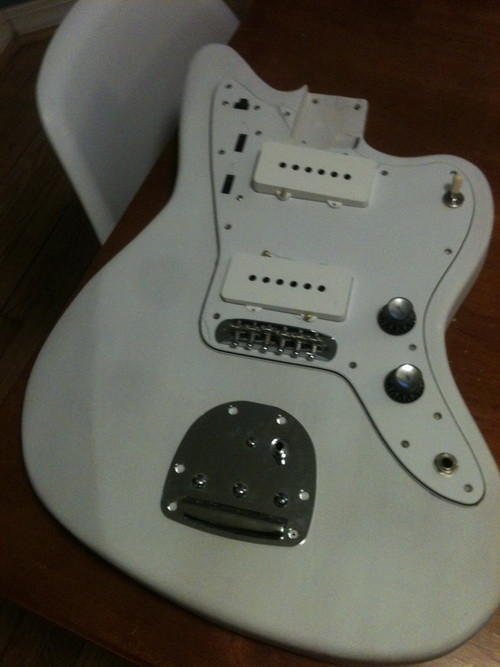 Guitar is Primed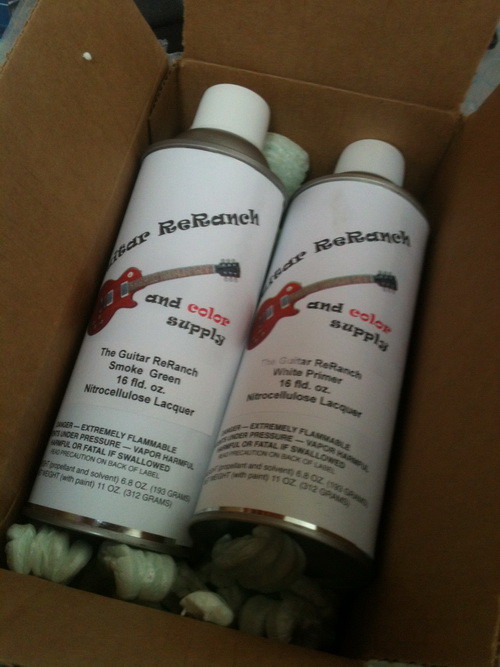 Primer and Paint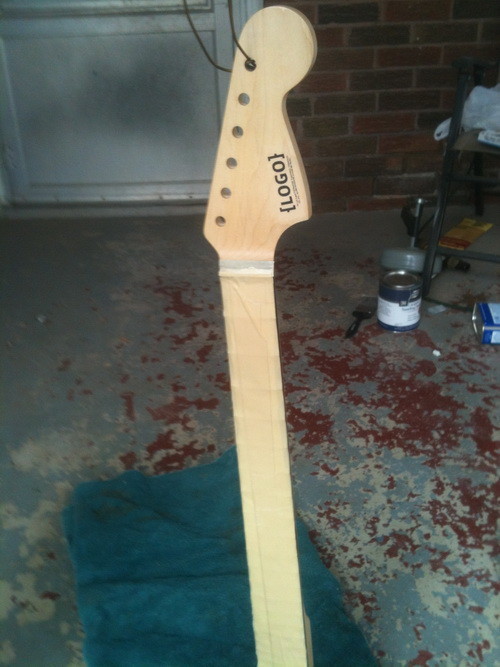 Sealing and Lacquering Headstock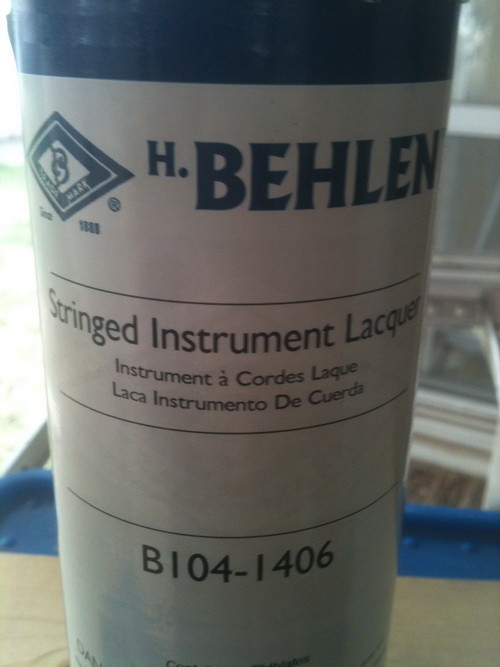 Lacquer with the proper stuff for instruments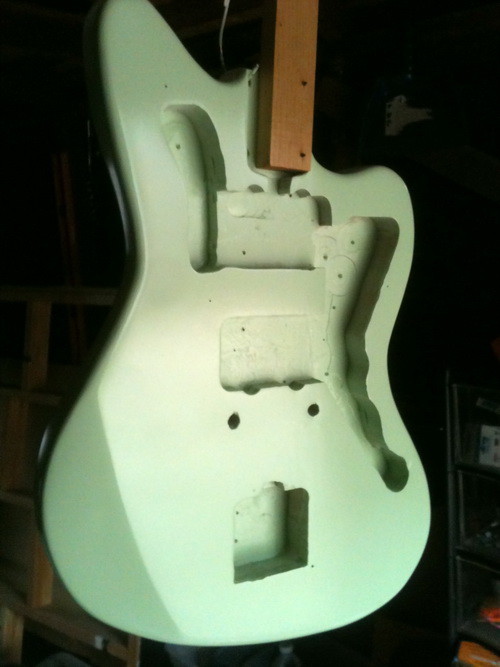 Drying the Lacquer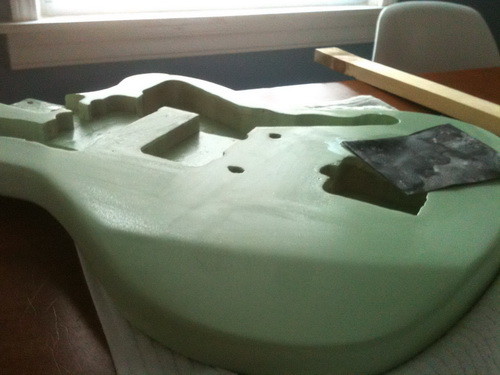 Wet sanding – took a long time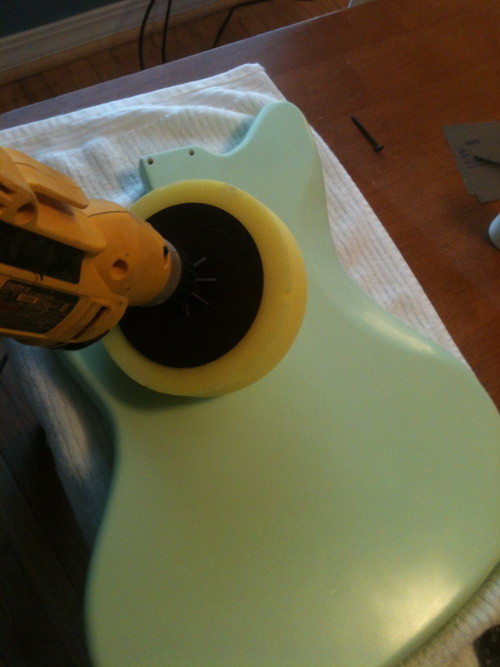 Buffing the newly painted electric guitar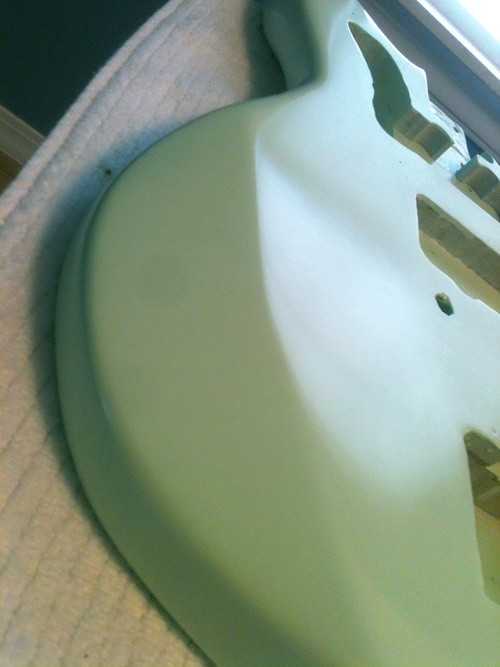 It is getting shiny after buffing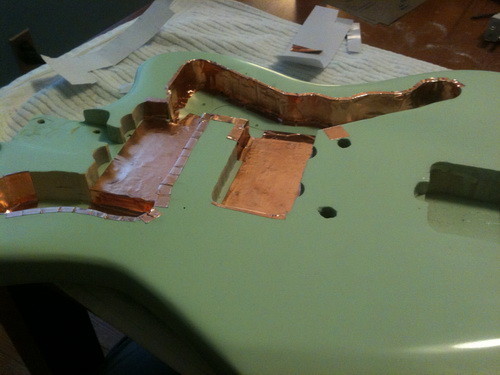 Shielding the body cavity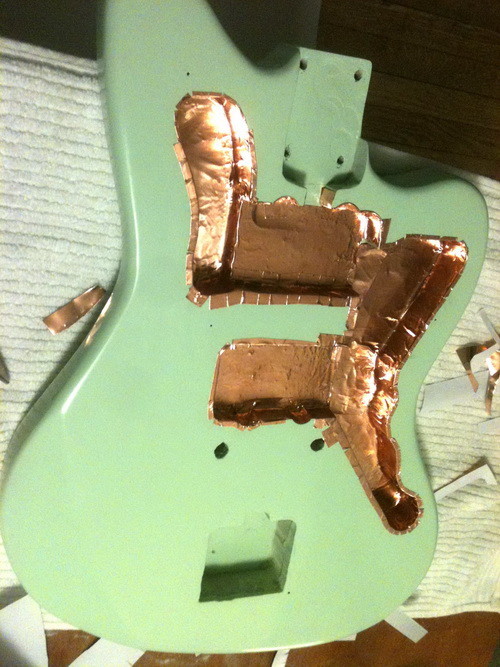 More Shielding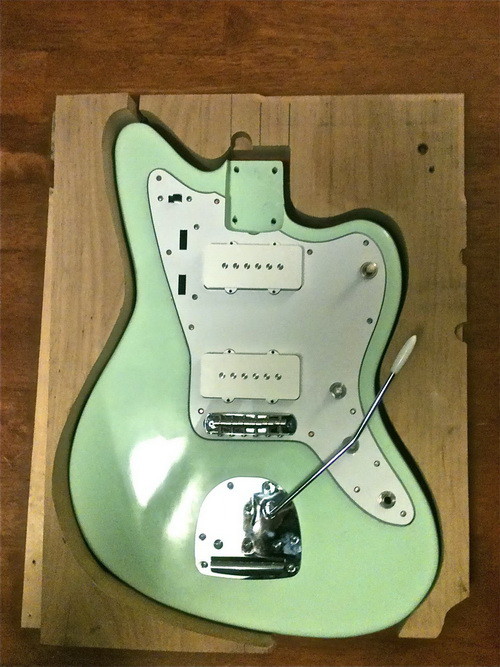 The Block From Where it Came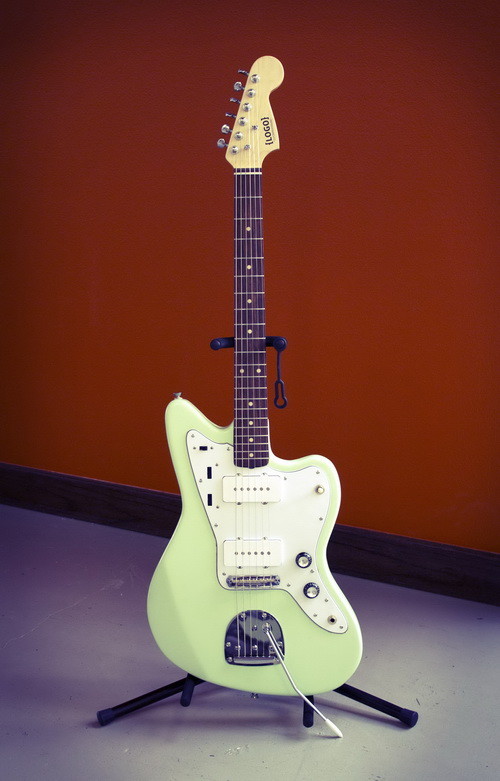 Finished Product – DIY Electric Guitar Build!!!