If you have some extra scrap wood lying around, then this diy Plywood End Table Project is for you. We built 2 small end tables and each table cost around $6 dollars to make.
We originally bought a sheet of plywood for $40 and this is the piece we had leftover from our last project. So a quarter sheet is then about $10. We were able to make both table tops and all the skirts pieces out of the sheet and still had a lot of wood scrap afterwards. The 2X2 wood pieces were $0.96 for 8ft. We only used two pieces and still had wood scrap left. The glue, paint and screws we had lying around.
The steps we took and finished product are in the photos below.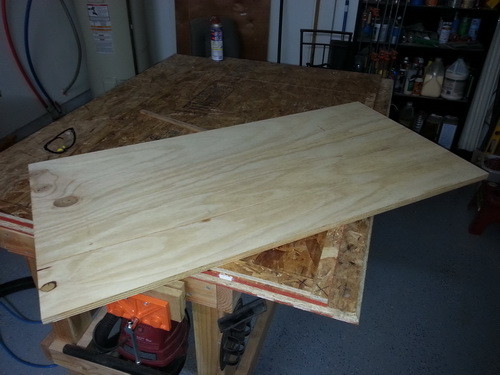 Left over plywood we are going to use for our tables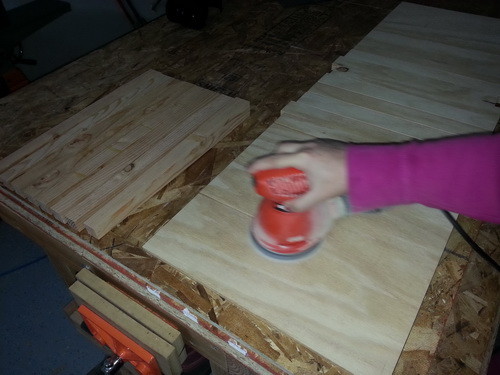 Sanding the wood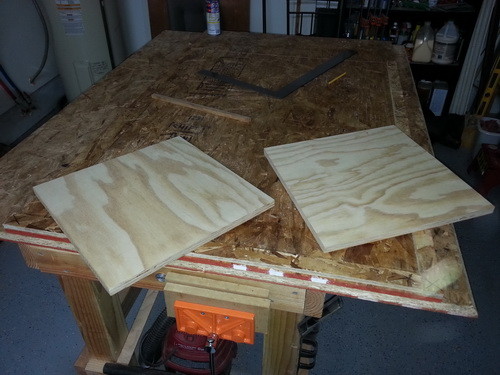 Our table tops are cut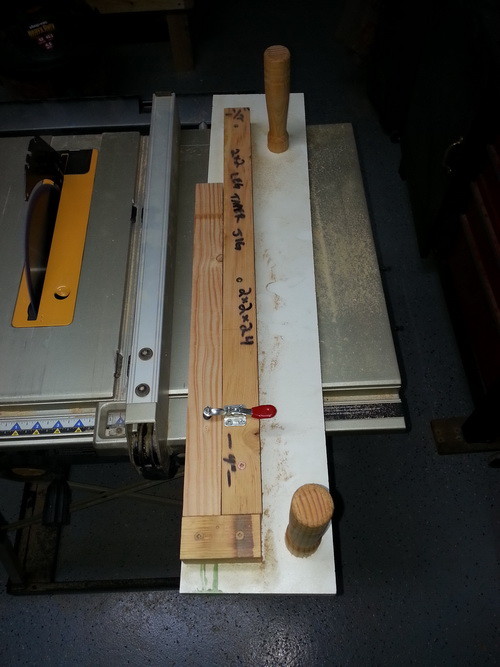 Cheap 2×2 pieces of wood are about $0.25 each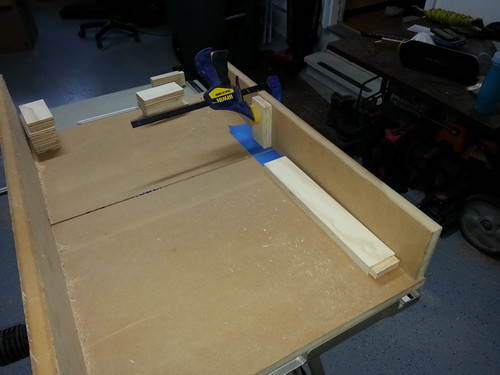 Cutting the legs on the table saw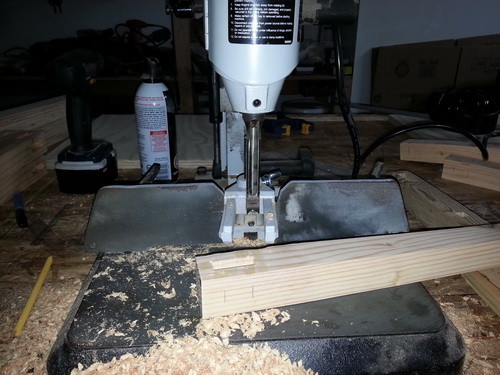 Drilling holes in the legs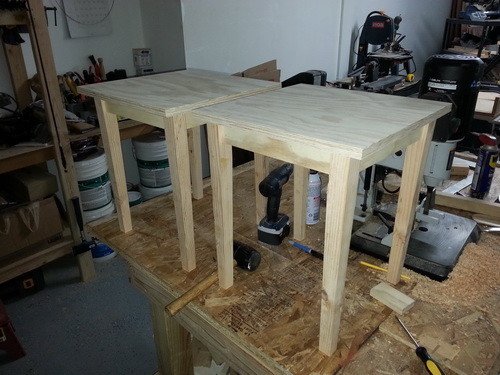 Fitting – making sure everything fits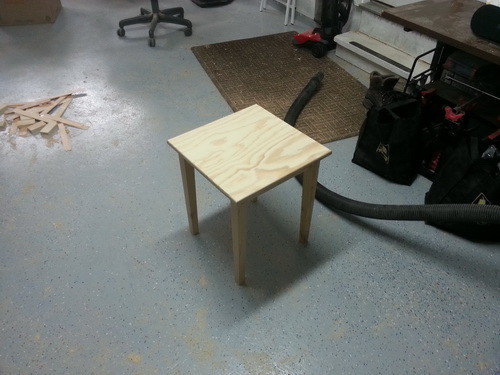 Table before paint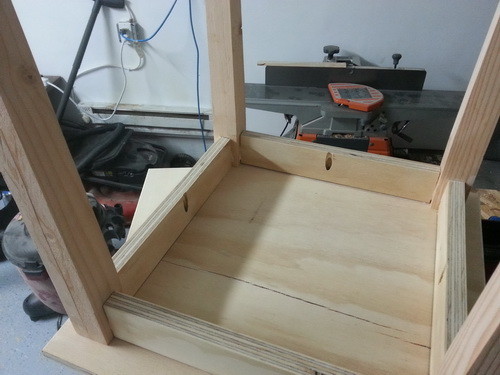 Bottom of the table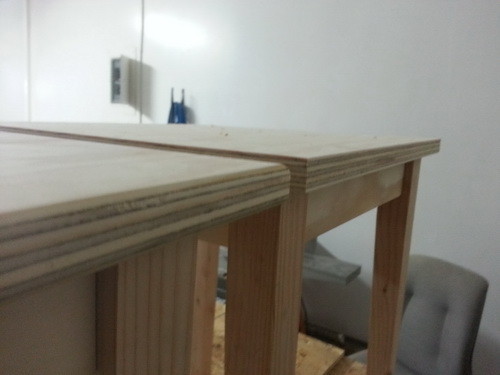 Rounded out the corners of the table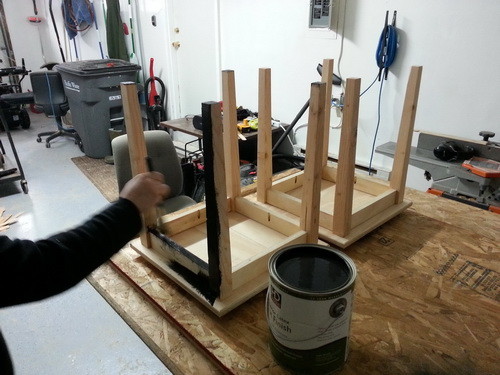 Starting to paint with a color called Black Leather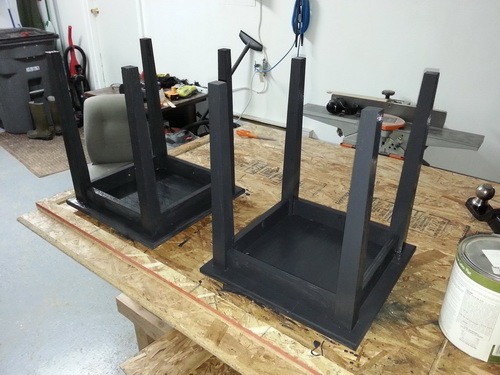 Letting the paint dry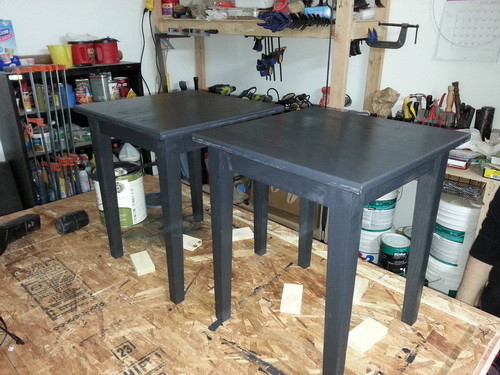 Tables Drying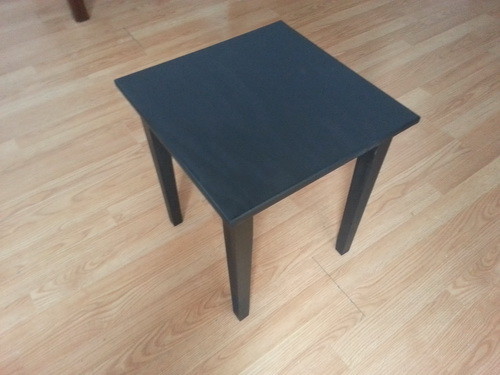 Tables are finished and added a few coats of Minwax spray with satin finish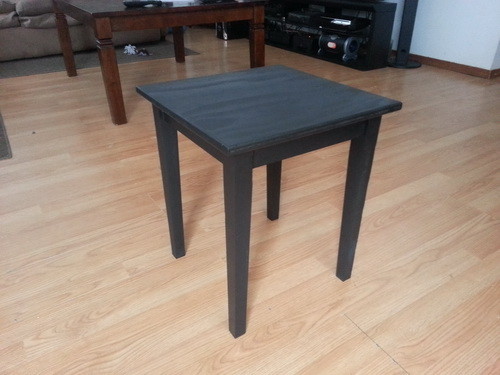 Table – Finished Project