Do you have a Home Theater in your home and looking for ways to spruce it up? Get Your Tickets Here! We found a creative door company that makes this Concept Home Theater Ticket Booth Door and we really want one for ourselves! The wall mounted Marquee above the door has a programmable LED scrolling sign that can say anything you wish and the interior of the door has recessed lighting and storage areas. Have a look at this beautiful innovative door below.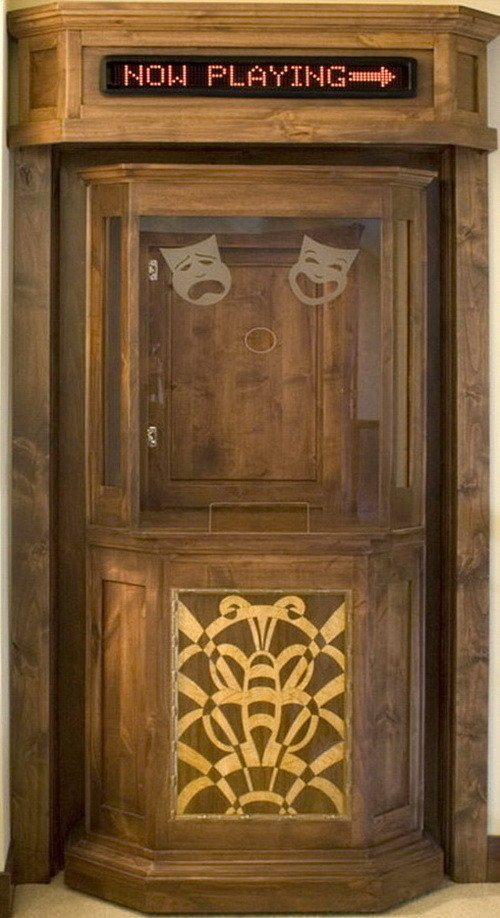 The front of the door has 3-pieces of glass on the top half.
(Center glass is cut for the speak through and ticket slot)
There are 3 custom wood panels on the bottom of the door.
The wall mounted Marquee on top has a programmable LED scrolling sign installed.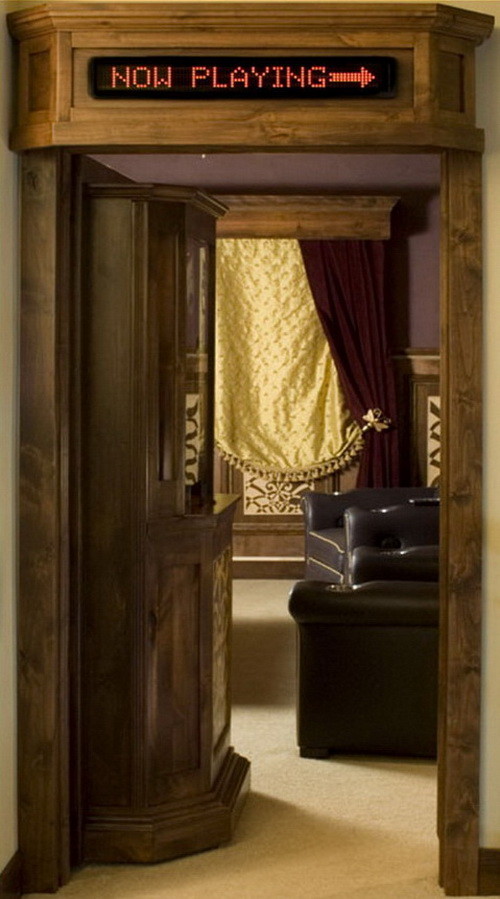 The doors interior is lit with recessed lighting and has storage
underneath the ticket slot shelf for electronics and DVD Movies.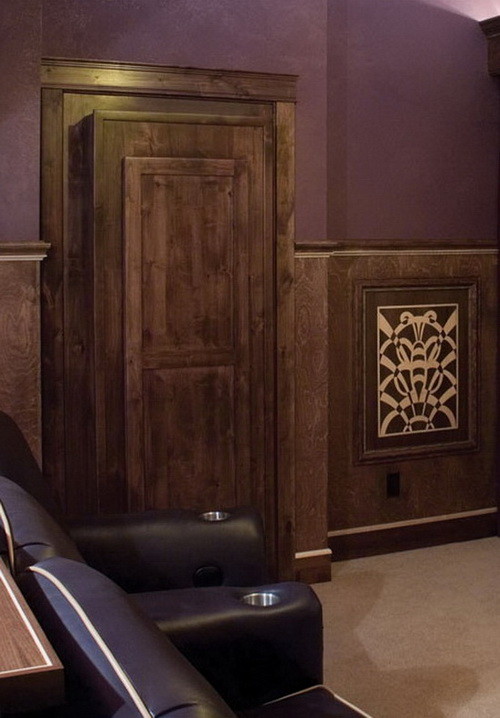 The interior of the door is accessed through the full sized cabinet door at the back.