Are you searching for a diy Project you can actually do yourself? This woodworking project is a fun and a fairly easy one to tackle on your own. The Wine Crate Coffee Table is a great way to recycle old soon to be thrown away wine boxes and crates. Don't have any wine crates just lying around? We got our wine crates for $5 each. We found them after the Christmas season as they were leftover from the huge holiday sales. We suggest calling around to the big franchise type liquor stores or wineries if you have them in your area. Craft stores will sell crates like this too. Print out a coupon online and you can get them for 40% off. At a local craft store they will be between around $15. Here is a wood crate you can buy at Michaels that will work just fine.
Materials Needed for diy Wine Crate Coffee Table:
4 – Wine Crates (or similar craft crates)
1 – Piece of Heavy Duty Plywood
5 – Casters (rolling wheels with locks)
24 – Caster Bolts for Attaching Casters to Plywood
1 – Can of Wood Stain of your choice
1 – Foam Brushes or Paint Brush
8 – Bolts to Attach Wood Wine Crates together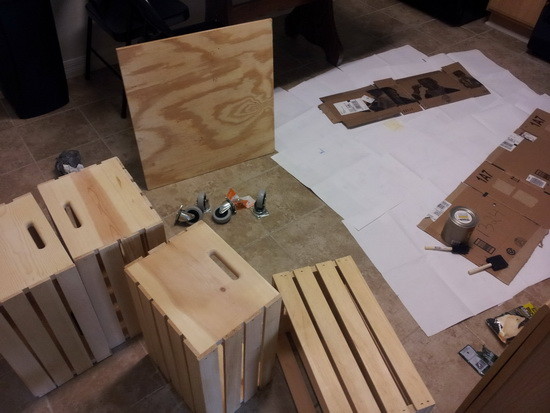 Here are all of the materials used spread out to see everything.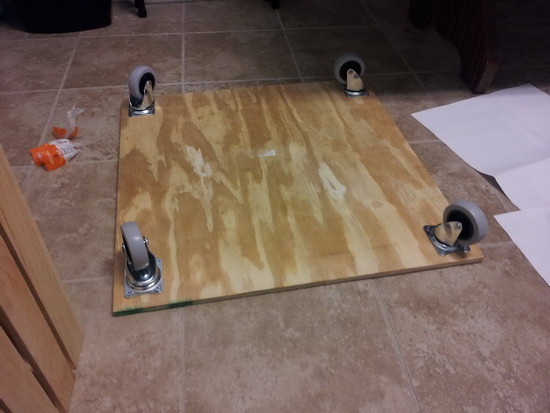 Here are the wheels (casters) screwed into the plywood base of our table.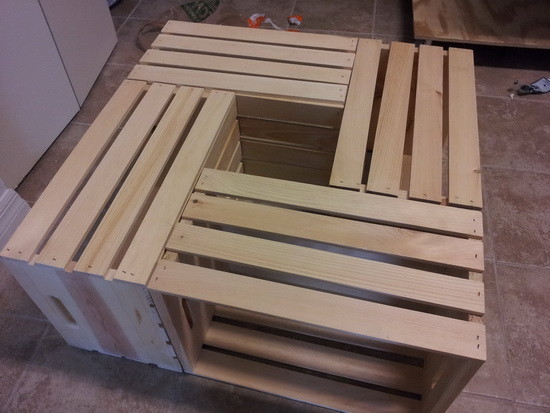 Here are the wood pieces all bolted together to make sure it fits.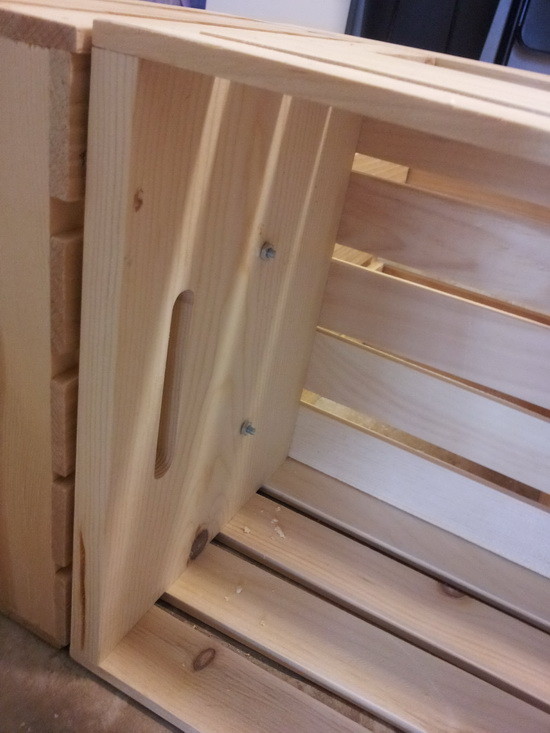 The bolts are attached to our wood and holding it together.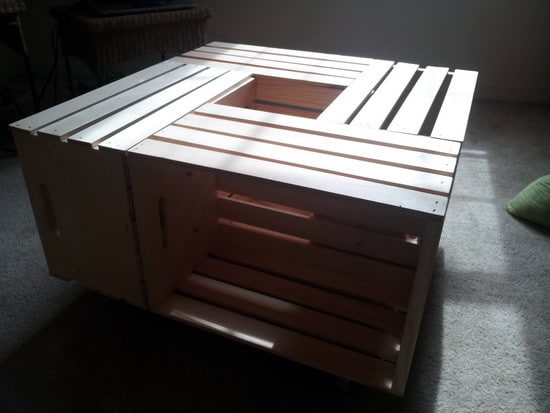 Here is our coffee table in place to make sure it fits.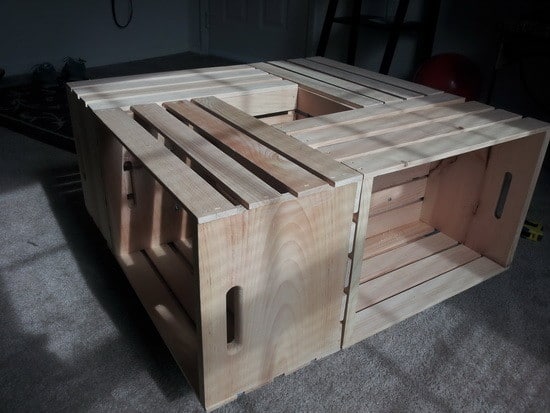 Here is another view of our table where it will be used.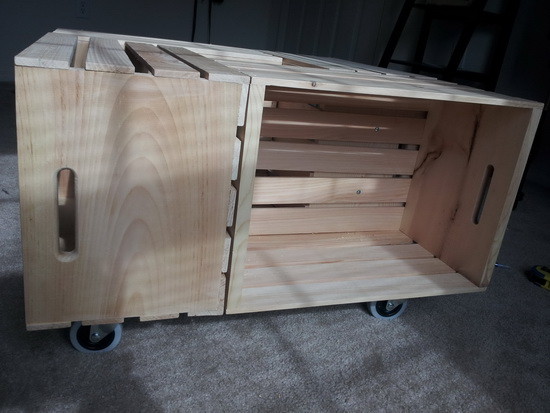 A side view of our table with the wheels on.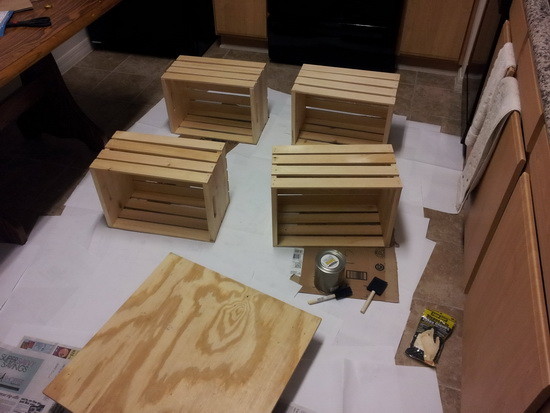 All of our coffee table pieces ready to be stained.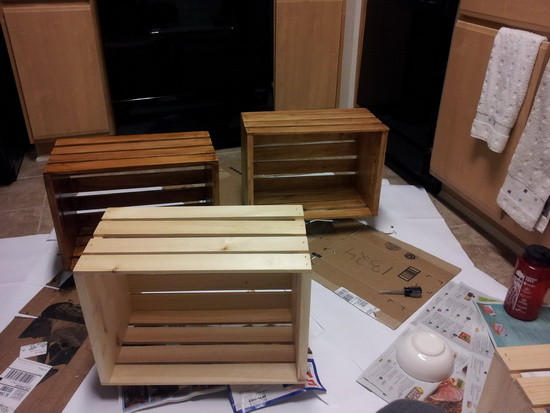 A few sections of our table that have been wood stained.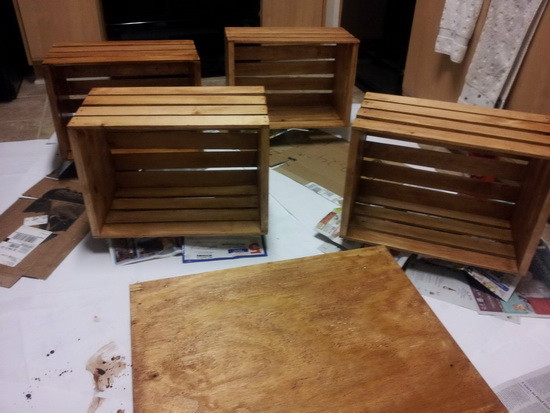 All of our wood pieces and sections fully stained.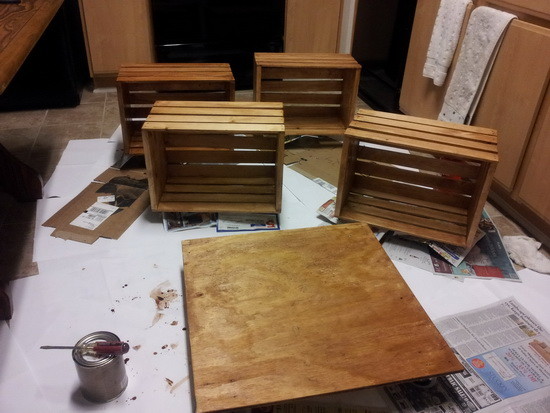 A few sections turned out a little darker than the rest.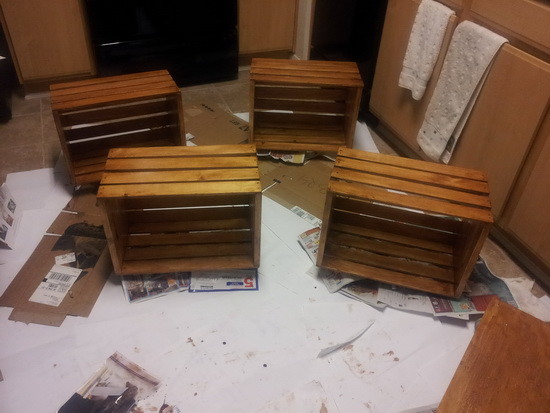 We applied the second coat of stain to all of our wood sections.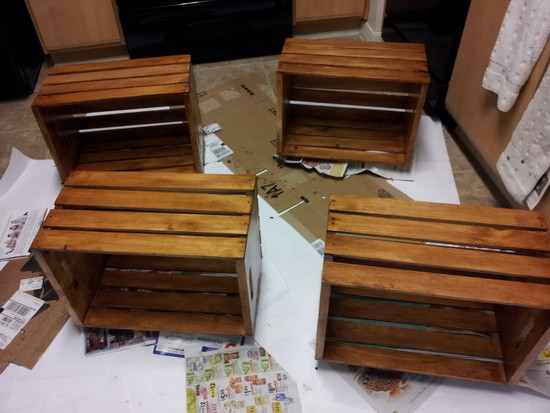 Third coat of stain applied and all colors match now.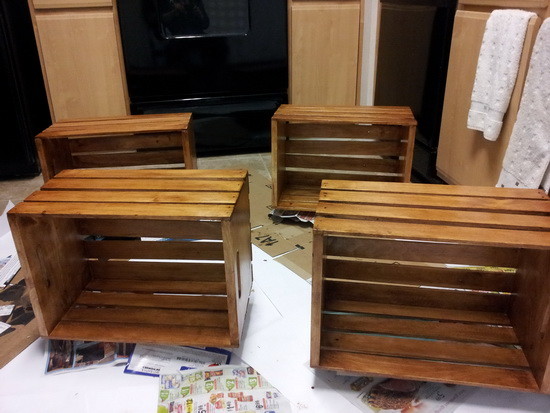 All wood sections fully and nicely stained and waiting to dry.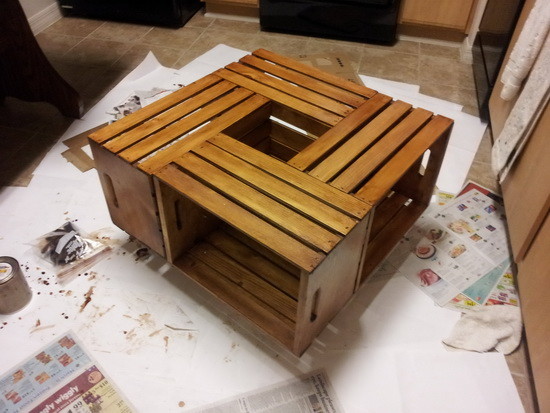 Here is our coffee table stained and put back together.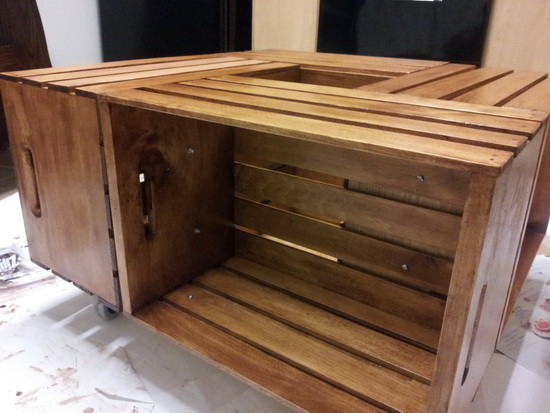 Here is our wine crate coffee table completely finished after around 15 hours of work.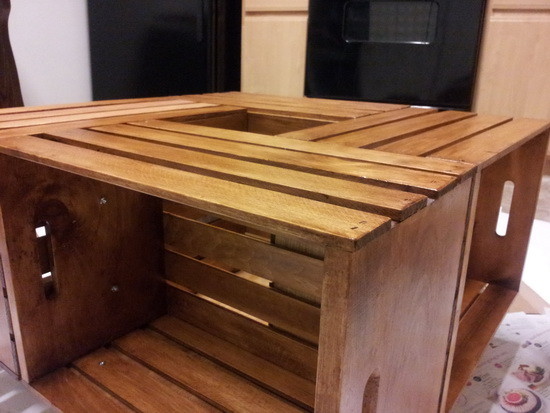 Here is another angle of our table stained and finished.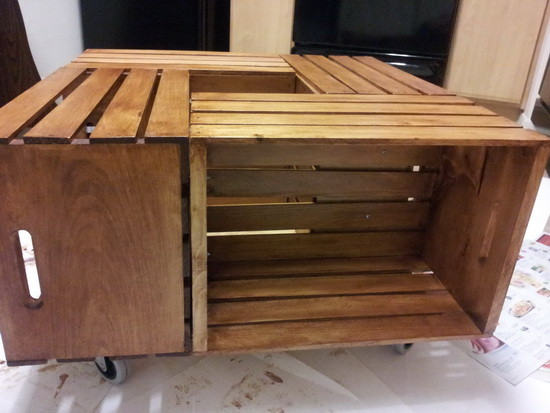 Notice how well the table will be for storing items such as books?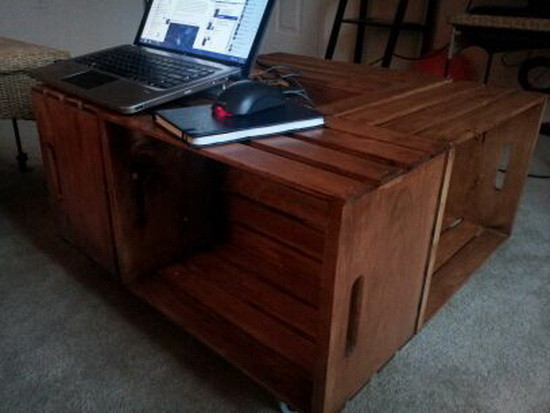 Here is our diy Wine Crate Coffee Table Finished and in the living room!