We see in the Bathroom Remodel pictures below that simply removing wallpaper and repainting can make a huge difference. It won't cost you much and you can do this project in a weekend. This project was completed within about 10 hours. The wallpaper was ripped out, holes patched, mirror removed and replaced, trimming removed and replaced, old toilet removed and replaced, repainted and the floor resealed. It seems like a different bathroom from just 8 hours of work and about $400 dollars to completely remodel our bathroom in a weekend.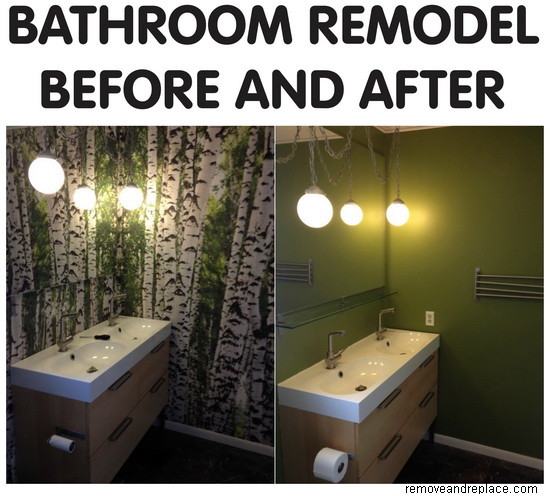 Bathroom remodel before and after picture
Here is the Bathroom BEFORE with the horrible "forest" themed wall paper.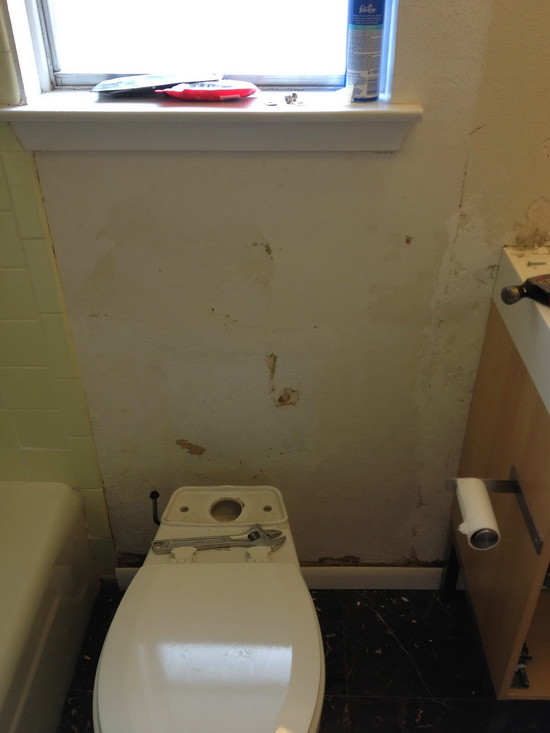 The wall paper was quickly torn out and fittings and things were removed to help us get at the walls.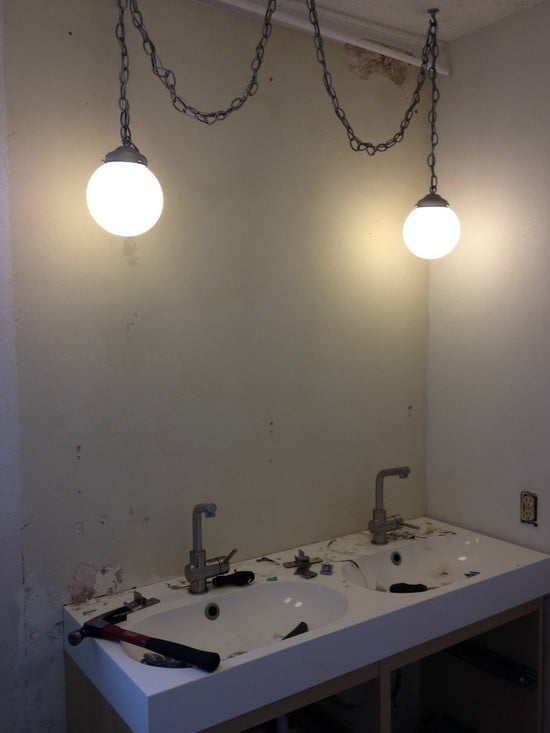 The old worn out bathroom mirror has been removed to replace it and so we could put new paint on.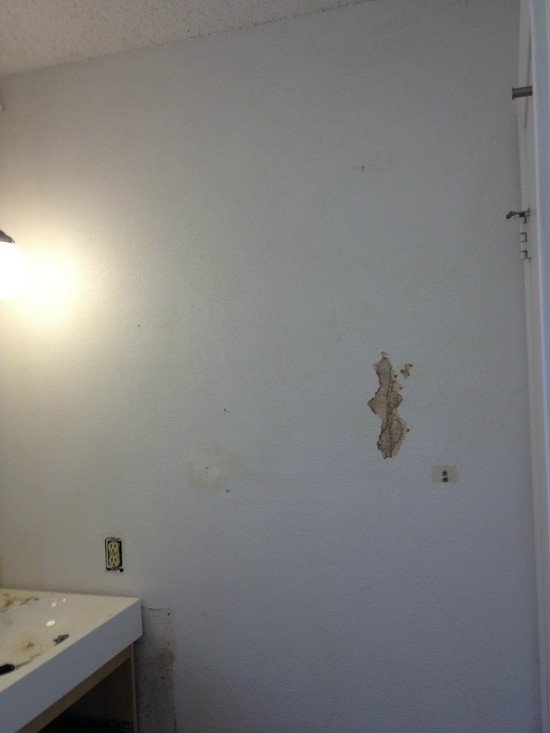 When removing the old wallpaper, we found many damaged parts to the walls.
Fixed the holes with Spackle.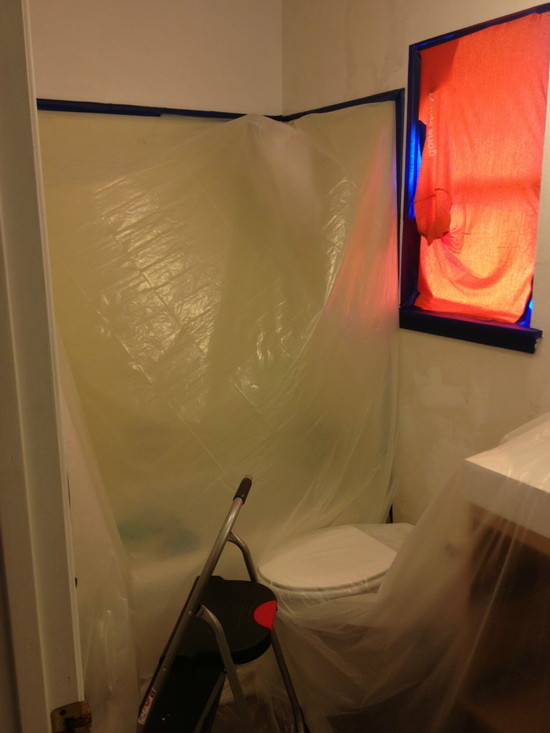 Once everything was stripped, removed and the holes were filled with Spackle, we put
plastic sheeting over everything so we could repaint the walls from top to bottom.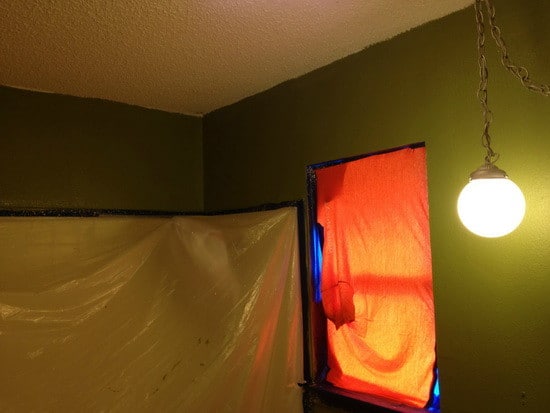 The walls have 3 coats of fresh paint. We let the paint dry and then removed the plastic sheeting.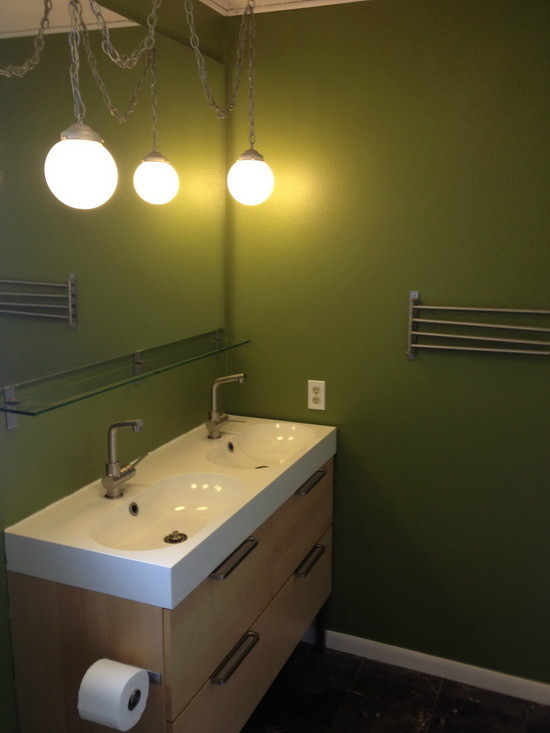 Here is the finished bathroom remodel with new paint, new floor trim, a new
bathroom mirror, new shelf, a new towel holder bar and a new toilet installed.