Sometimes accidents happen while in the bathtub and something is dropped or you can fall and you make a hole in your fiberglass bathtub. There are many methods to fix this yourself. Here we are going to show you some different ways to fix it yourself and save money doing so.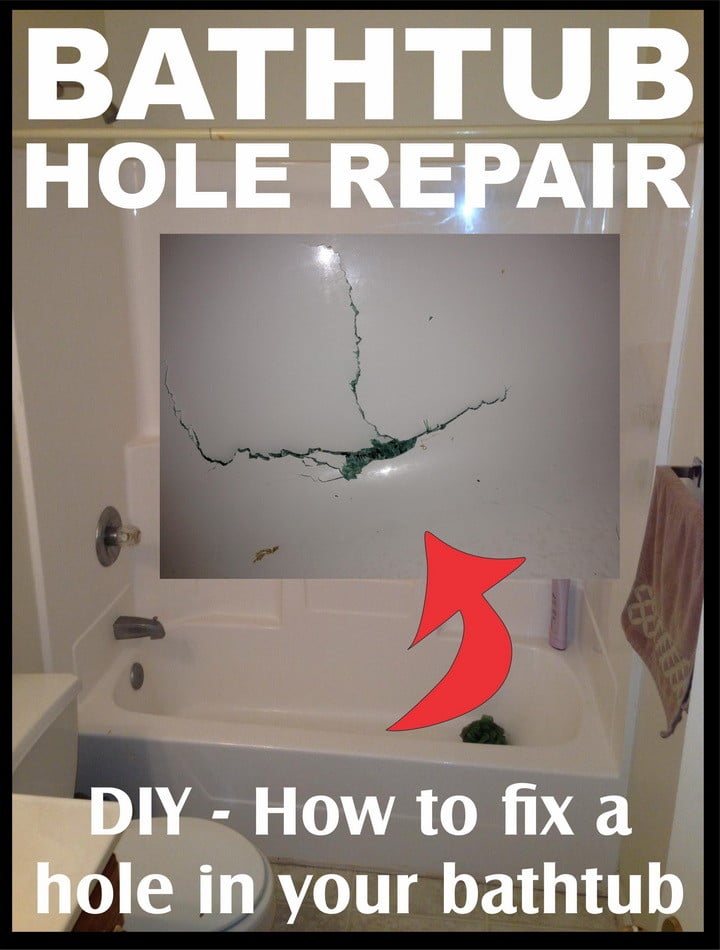 DIY – Fix Hole in Bathtub
You may be asking yourself these questions about repairing a hole in your bathtub:
Is the hole too big to repair?
How can I fix this problem in the most cost efficient way?
Will i be able to repair the hole myself?
Will my bathtub leak water after I fix it?

If you are wanting to go the easy route then a brand new bathtub that comes in 2 different pieces (bathtub and surrounding wall) will cost you around $500 dollars. Labor to have a new bathtub installed would cost around $1000 dollars. So, as you can see, if a new bathtub is the route you want to choose then it will cost you around $1500 dollars total. That is a heck of steep price when it will cost you around $80 dollars to DIY! If you choose to DIY then read below…..
Best Fix Method 1 – Patch it with a fiberglass repair kit from any home improvement store. The normal fiberglass repair kit contains a patch of fiberglass cloth, a bottle of resin, and a bottle of hardener. You simply add a few drops of hardener to the resin, mix it, then apply it over the hole. Follow the instructions, apply it, then sand down the patched area with a heavy grit sandpaper. It would be best to sand down the complete bathtub after the kit has been applied to get things looking uniform. Then use a bathtub refinishing kit to make it look brand new. A refinishing kit can make even the oldest bathtub look amazing if applied correctly.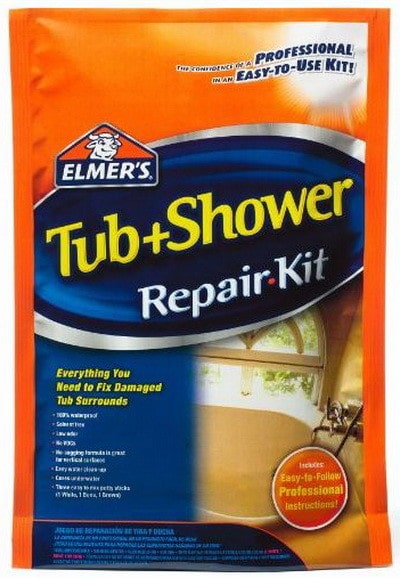 Best Fix Method 2 – You could use car Bondo with a patching fabric. Sometimes Bondo is cheaper than an actual repair kit. If you choose this route then follow the same directions as above for applying it.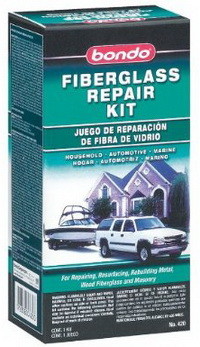 Best Fix Method 3 – Use a common 5 minute fast dry epoxy. Mix 2 part epoxy and add a small amount of baby powder to make a paste and to get it looking white if your bathtub is white. Then, use a cheap throw away spatula to spread the mixture. Flatten the epoxy paste into and against the hole making sure to keep it nice and level. Wait 4 hours to fully cure and then sand it down to a smooth and level surface to match the rest of the tub.