Bathtub refinishing is a cheap and easy diy bathroom makeover instead of completely replacing a bathtub that is heavily worn or badly damaged. A tub refinishing kit (that can be purchased for around $30 dollars) will fix and repair chips and cracks and will make your bathtub look like brand new. Using a tub resurfacing kit will permit the restoration of porcelain, fiberglass, acrylic, and marble bathtubs. It is a total "Stained Bathtub Solution". This will save you time and possibly weeks of "new bathroom construction" mess. The total cost to remove and replace a bathtub is around $2,500 dollars or more in the year 2013. A diy bathtub refinishing kit will cost you next to nothing with professional results.
We were asked what is the Fastest, Easiest and Cheapest way to Restore and Refinish an Old Bathtub?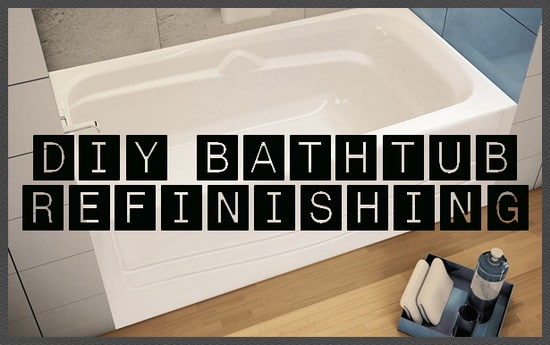 Chipped or Cracked Tub? Get a Do It Yourself Bathtub Refinishing Kit!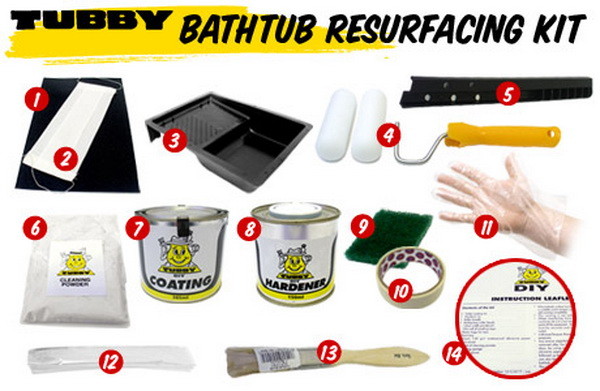 Bathtub Resurfacing Kit – An Easy diy Kit to finally get that TUB looking like new again!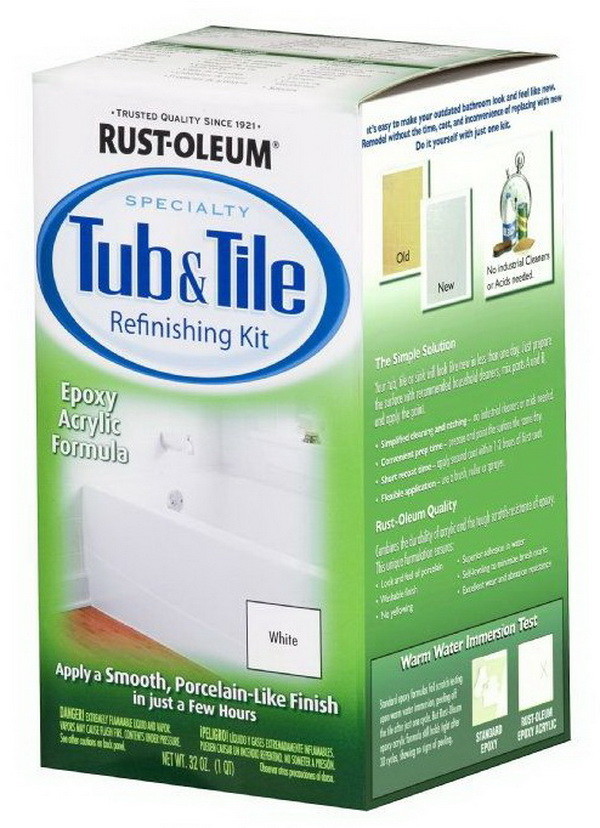 Easy diy Bathtub Refinishing and Tile Kit 2 Part Epoxy Kit (White) Available for under $30 Online
Suggestion 1 – The Eraser Magic Products will work on the leftover sticky flower things and only cost a couple dollars. These things are very effective in removing hard stains.
Suggestion 2 – Bathtub Finishing Kit may be your best bet. You can just paint it on for an amazing finish. We had an extremely stained bathtub and it came out looking new and very lasted many years as it is very durable.
Suggestion 3 – Scrub the bathtub with steel wool until it is very clean and smooth. Then you SPRAY (not paint) on with the Bathtub Finishing Epoxy. The most important thing to do is make sure the surface is as clean and smooth as possible. Make sure to use painters tape to protect the walls and floor and do multiple light coats. Have good ventilation as the vapors are strong. This is available at all home improvement stores.
Suggestion 4 – Get the tub reglazed or resurfaced. It is not as expensive as you think so call a few places and get some quotes.
Suggestion 5 – This is for removing the ugly non slip flowers that are adhered to the tub…. Spray WD-40 on it and let it sit for 15 min, then scrape the flowers off. I've used it on adhesive before and it removes it very well. (WD stands for WATER DISPLACEMENT and is great for removing sticky things, and so is GOOF OFF which sole purpose is to remove adhesives and paint)