Question – How do I repair a door in my house that was scratched and damaged by the result of my dog being trapped in a room?
It happens to all of us dog owners, a dog scratching like crazy to get out. Most dogs panic when put in a room they are not familiar with and scratch and claw their way to get out or get attention and the below image is the result.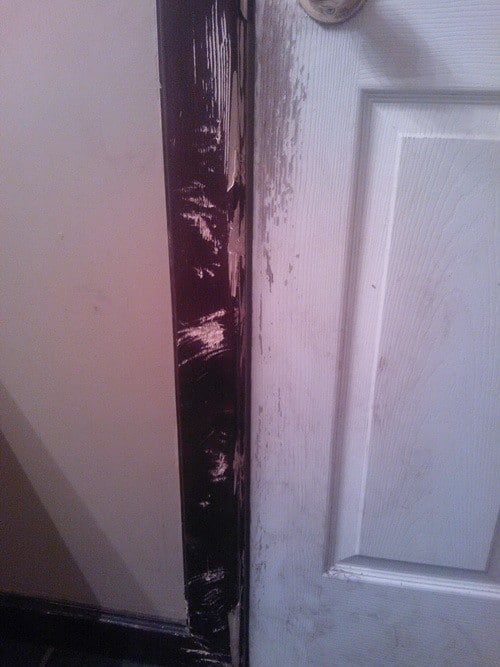 A door in our home damaged by our dog scratching to get out.
Answer – We would suggest to use a small amount of wood putty to even out the very deep gouges. Once applied let it dry as per the instructions on the can or tube. Once dry, sand it down until it is smooth and level and then paint over the wood putty. If the damage to the molding around the door is heavy, it is most recommended to just replace it. All of the supplies needed can be found at your local home improvement store.