This living room remodel makeover is an easy way to spruce up a somewhat plain looking room. With a little bit of planning how you want the room to look, a whole new look can be created from an older outdated one. By applying a new paint job, moving a few things around, adding a vintage looking wooden wall backsplash and replacing some furniture, a fresh new room can emerge. It is easy to do and very inexpensive to do it yourself.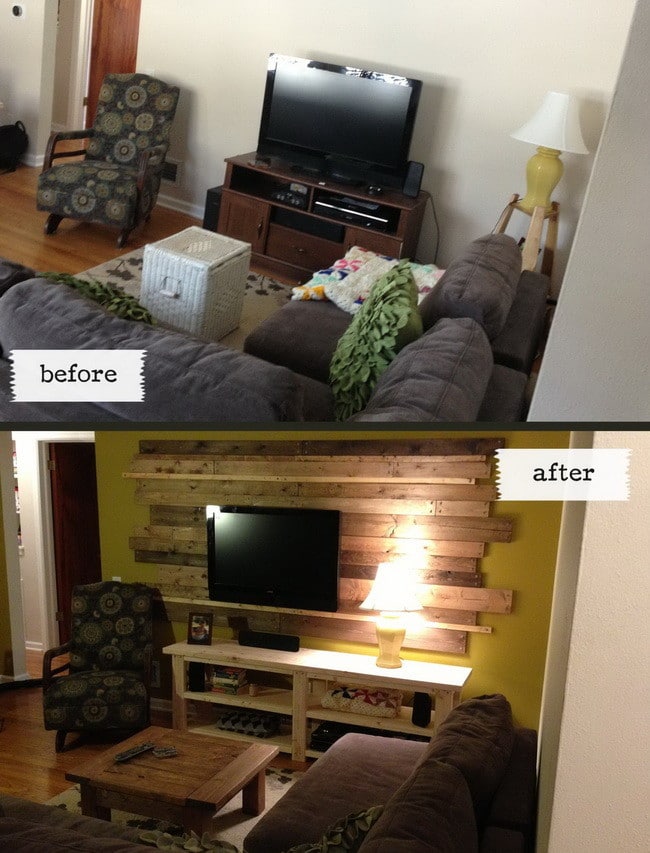 Before and After Living Room Remodel – ON A BUDGET!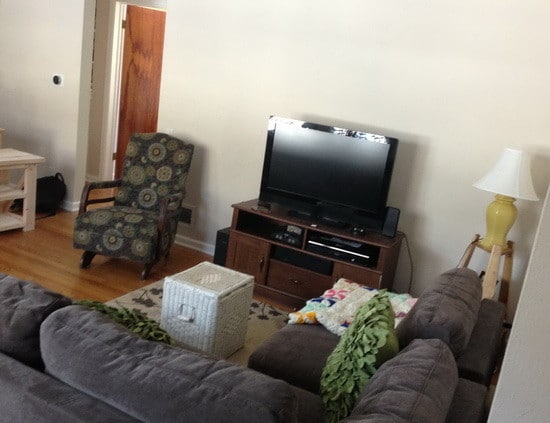 The living room is looking very plain before our remodel.
There is no real personality to our room and we are going to change that.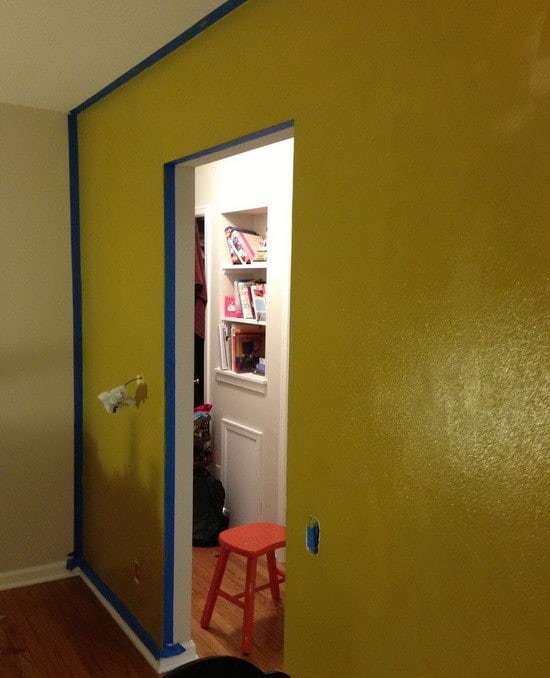 We start off by giving the room a fresh new paint job with our paint color called venetian gold.
As you can see we started off right by applying our painters tape in the corners and edges.
Outlet covers, wall switch covers, and anything else on our wall was removed.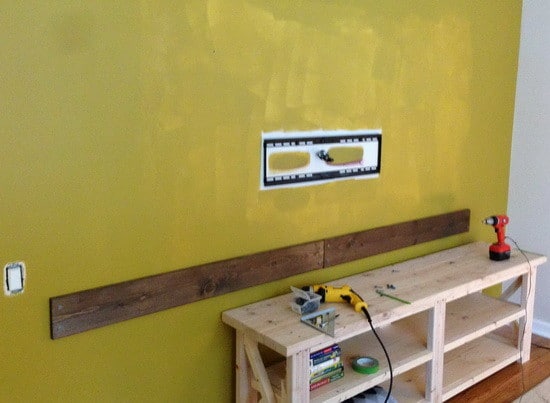 As you can see in the other picture, our TV was sitting on a stand.
We decided to mount our flat screen TV on the wall using a wall mount.
We installed our TV wall mount and continued painting the rest of the wall.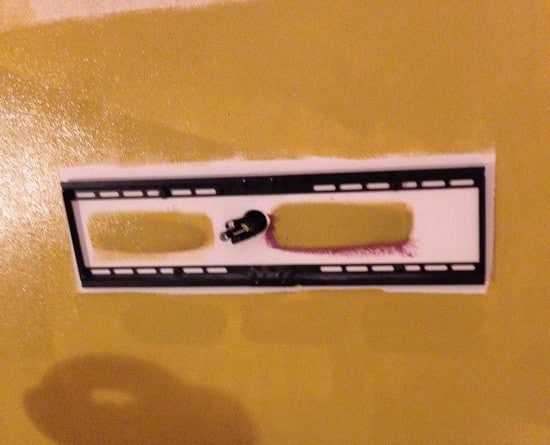 Adding the TV wall mount was very easy and only took 20 minutes.
You can see that we also cut in to the drywall to run all of the cables through.
This will give a nice new appearance to our living room remodel.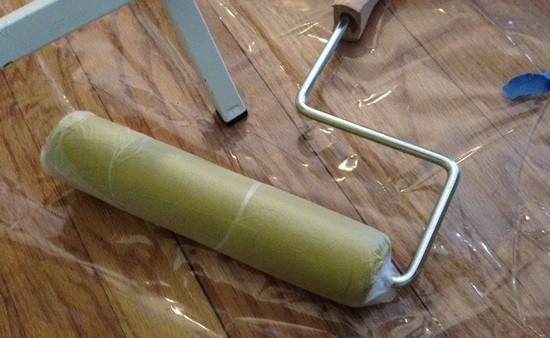 QUICK TIP – For those of you doing painting with a paint roller we have an idea for you.
When you are done painting for the day wrap the roller in saran wrap to keep moist!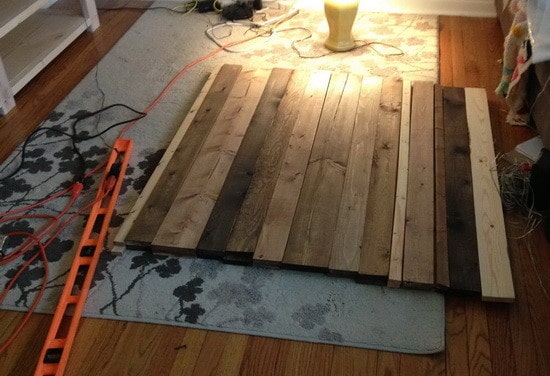 Once we had everything painted we got our wood together for the wall backsplash.
We used various combinations of three different kinds of Minwax stain.
Once our wood was stained and randomized, we began hanging them on the wall.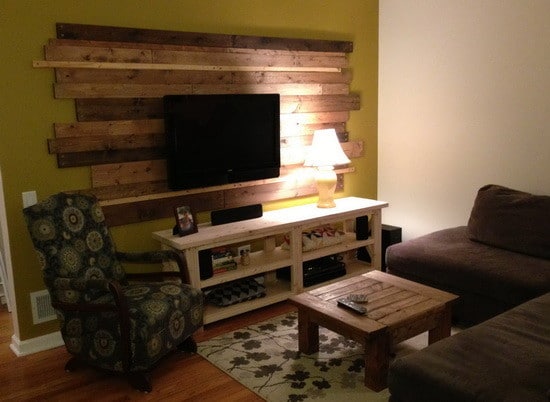 Here is our Living Room Remodel on a Budget.
Notice that some furniture is new and also things have been rearranged.
So a few hundred dollars and a day of work is all it takes.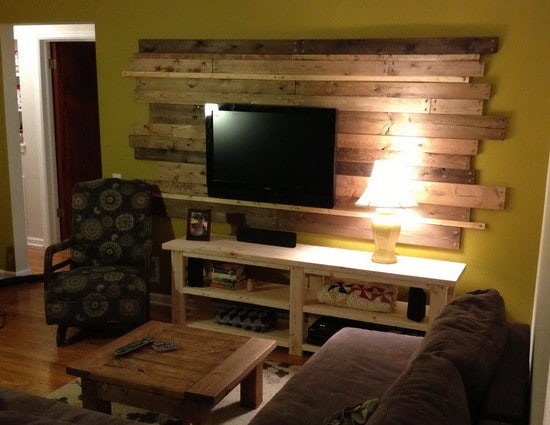 Here is a different angle of our makeover.
8 hours work total. Hardest part was sanding and staining the wood.
Hope you enjoyed!!