There are many different methods and procedures to refurbishing or renovating your outdated kitchen. One of the easiest and cheapest ways is to use a kitchen countertop transformation kit from Rustoleum. We will describe the kit needed and the procedure of applying the kit below through pictures and graphics. The countertop kit we used is the Charcoal Color Kit and is available here for $200 dollars.
There is a large kit that covers up to 50 square feet, and a small kit that covers up to 30 square feet. We used 1 of the large kits to transform our old countertops. The exact cost was $207 dollars plus plastic sheeting and paint rollers to apply the kit. So for around $250 dollars you can do this too. This project will take about 2 full days to do correctly from start to finish. We started on a Saturday morning and finished Sunday night, so this is a great weekend DIY project!
Transform Your Outdated Kitchen Countertops To Look Like Natural Stone!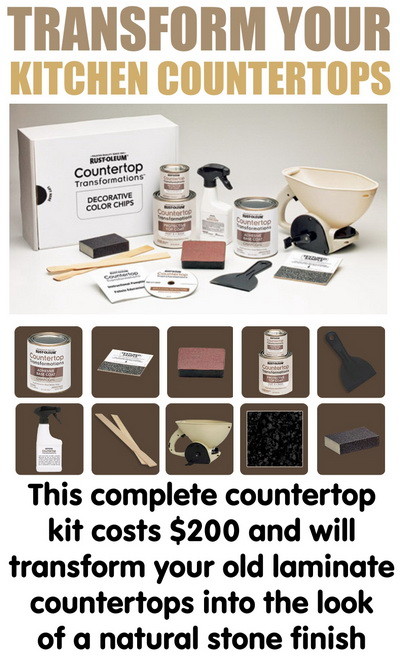 Kitchen Countertop Transformation Kit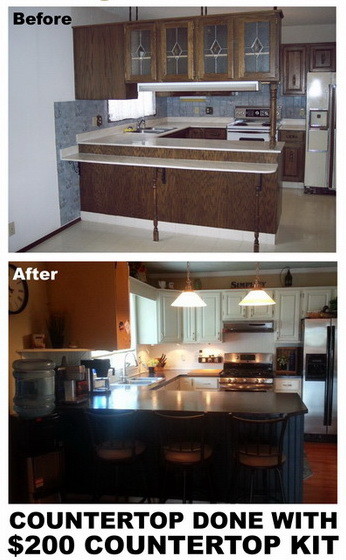 Before and After Pictures Of Our Outdated Kitchen
Picture of kitchen before the remodel.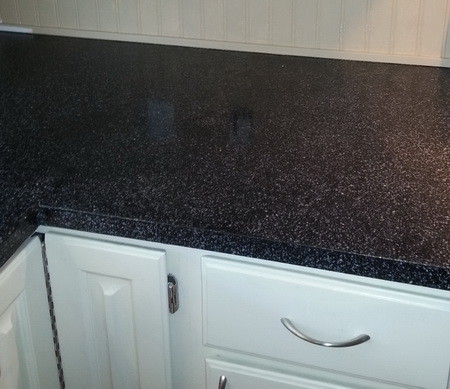 The transformation kit has been applied to the countertops.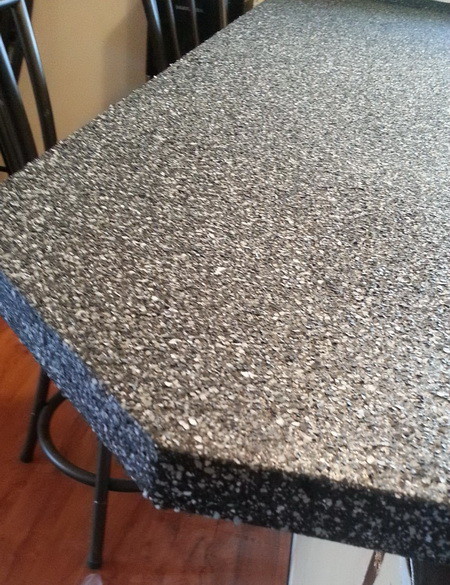 The paint chips have been applied to our countertops.
This took us 2 hours to apply properly.
Once applied you need to wait 24 hours to fully dry.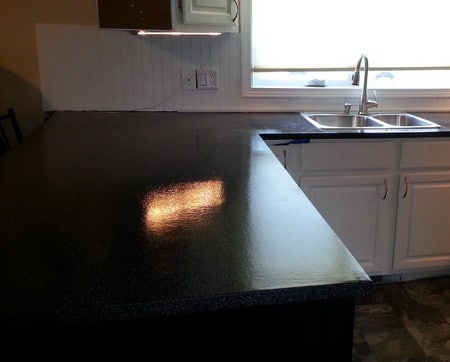 After the paint chips are dry, the top coat of the countertop kit is applied.
The top coat application was easy to apply but take your time to not apply to much.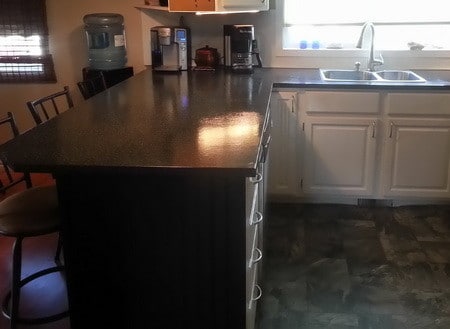 The kit is fully applied here. Notice how amazing the shine is from the countertops.
This kit, when applied correctly, will last at least 5 years!
By using the kit instead of actual granite countertops, we saved $3000 dollars!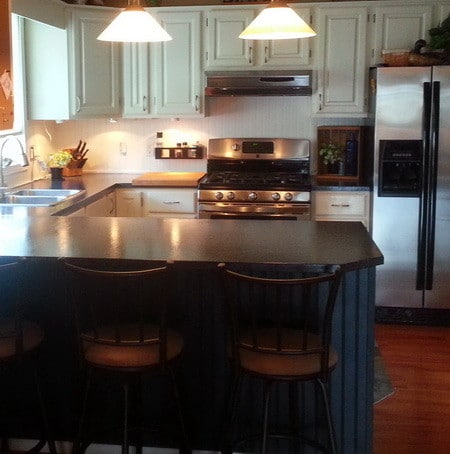 Here is the finished product. It truly does look like granite and for only 1/10th of the price.
We are very happy with the outcome of this kit and would recommend it to anyone looking to renovate.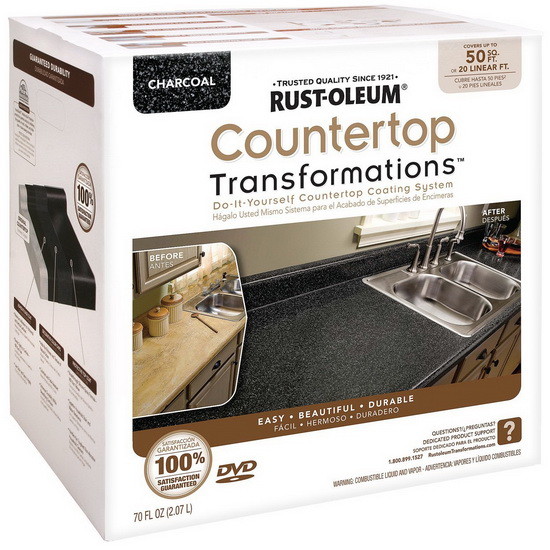 The above kit is the actual kit we used to transform our old kitchen countertops.