Restoring an old vintage style gumball machine is a fun and skilled project. Taking a worn out vintage piece of equipment and making it new again can be an educational rewarding experience. If you have an area such as a game room or pool table room then a vintage style gumball machine is a nice addition to those types of rooms.
We found an old 1950's Oak Astro gumball machine at a local flea market and purchased it for $45 dollars. We took it home and restored it in a vintage Texaco Gas Station theme. This restoration included a complete custom paint scheme, purchasing Texaco memorabilia and stickers, new plexiglass for the gumball area and a complete inner workings tuneup. See below for our complete gumball machine restoration…. Looking for parts for an old gumball machine? Here you can find many different parts for vintage gumball machines. No time for this? Buy a new one here or find one cheap and bid on it here.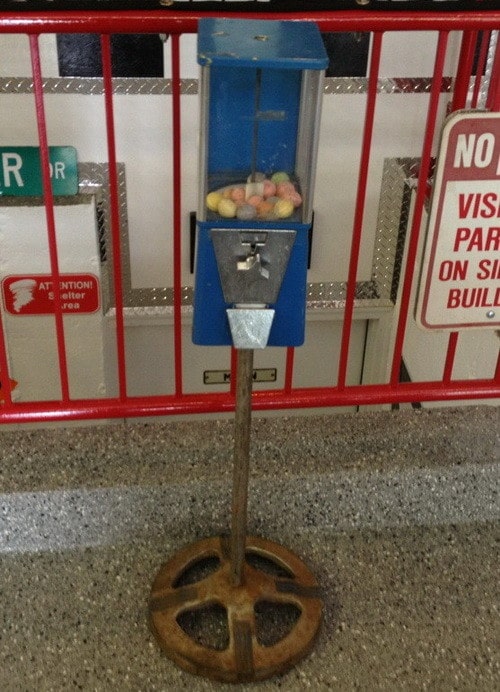 Here is our old antique gumball machine we purchased for $45 dollars at a local flea market.
As you can see it needs some serious restoration to make it look like new once again.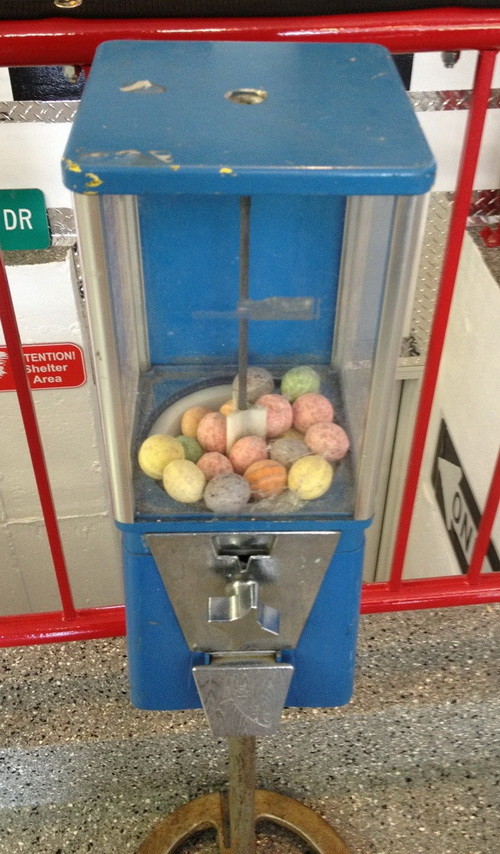 Here is a close up photo of the top which needs to be sanded and painted badly.
The plexiglass also has marks on it from the wear and tear over the years.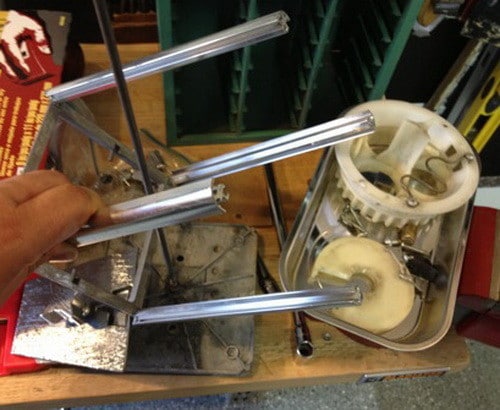 The first thing we did was disassemble the complete machine to clean, repair and prepare for paint.
Luckily the mechanical portion of the gumball dispenser still worked perfectly.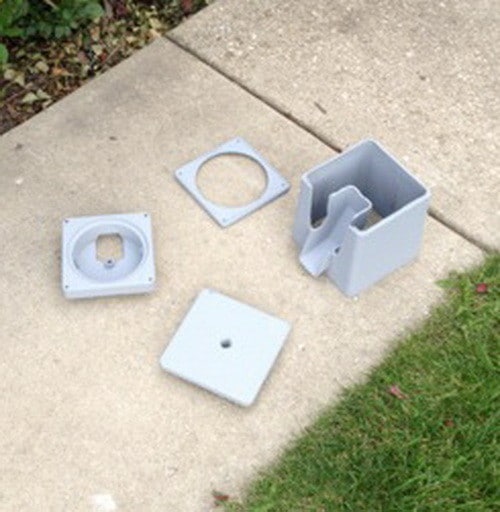 After we did a complete disassembly, we sanded the paint down to bare metal and then primed.
We gave it 3 coats of primer to give it a good base to add our new paint scheme.
The picture above shows the 4 top pieces of our gumball machine primed and drying.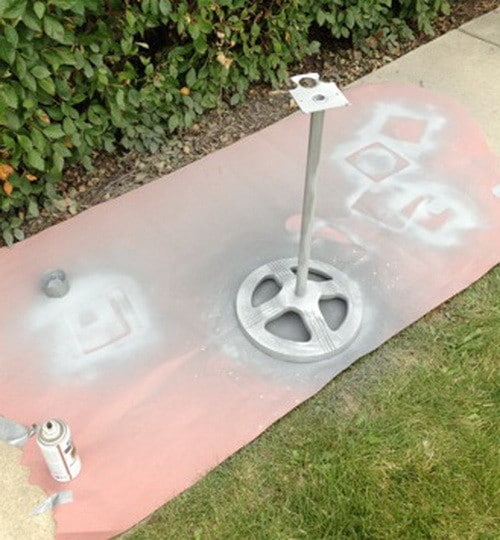 The bottom stand assembly got 3 coats of primer and we let it dry for an hour.
NOTE: We used an coarse 80 grit sandpaper to remove the rust and paint.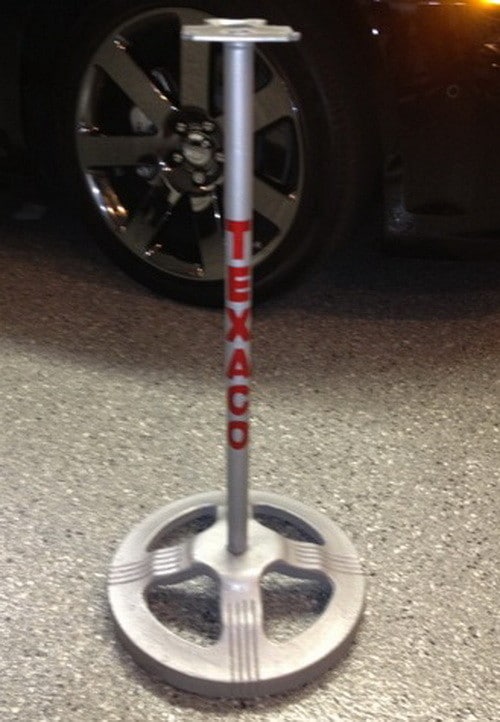 We spray painted the bottom stand assembly with 3 coats of stainless steel paint.
After the paint was applied we added our retro Texaco sticker stencils on the stand stem.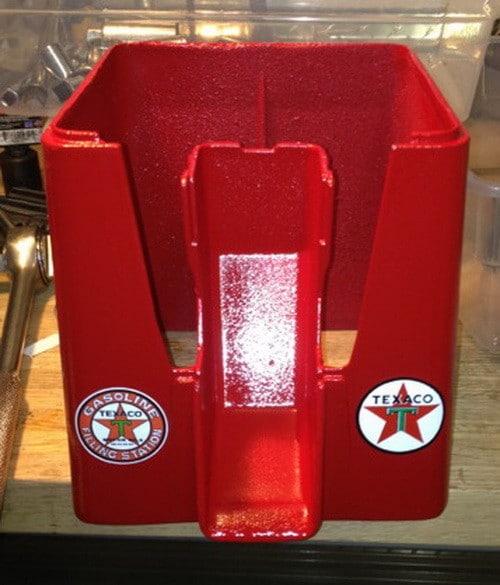 We painted the top portion of our gumball machine with Fire Engine Red spray paint.
We then added our retro Texaco gas station stickers we purchased off of eBay.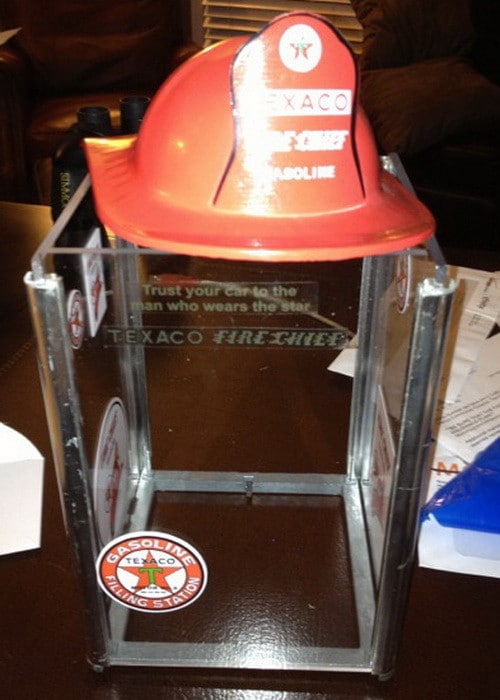 We had to replace 3 pieces of the plexiglass as the old pieces were too worn out and scratched.
We found a company online that sells cut to order plexiglass pieces and this cost us $15.00 total.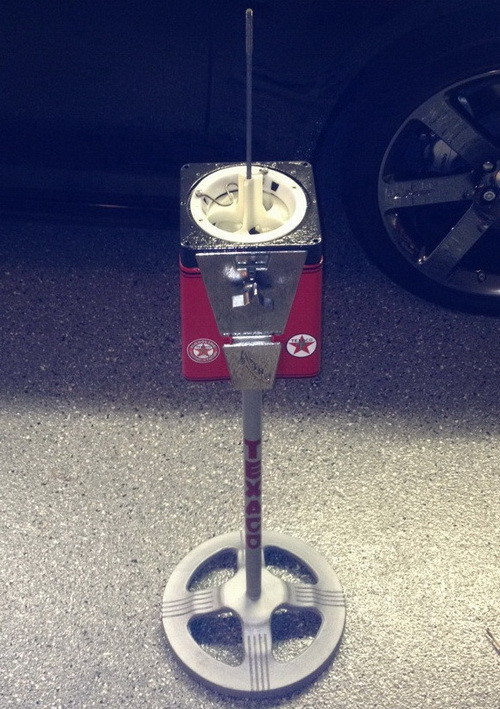 Here is our gumball machine being assembled after the restoration process.
The reassembly process went smoothly as we became familiar with all of the parts.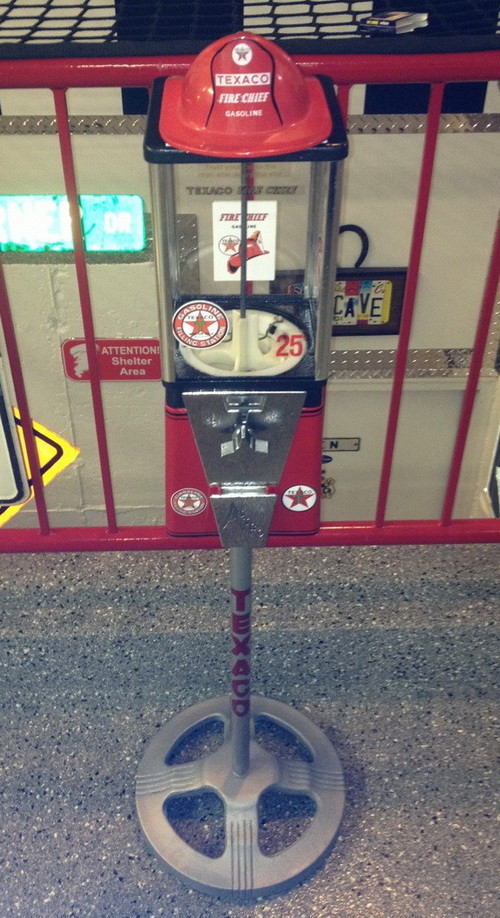 Here is the final restored Texaco Gumball machine completely finished.
This project set us back around $150 dollars total including the initial purchase of the machine itself.
This will be a great addition to our game room next to our vintage arcade games!