If you have a small child running around then you already know a fireplace can be a safety hazard. Not the actual fire itself but the surrounding area made of brick (fireplace hearth) that juts out a few feet. We do not use our fireplace as we live in a very warm environment. So this step by step method for baby proofing your fireplace is to protect the child from the brick area to not fall or come in contact with the sharp bricks. This is a simple woodworking project that involves measuring, cutting, screwing and gluing. Here's a tip to make this job easier… The Home Depot and Lowe's WILL cut the wood you purchase in store for FREE! So, since we had The Home Depot cut all of our wood, this wood safety project took a few hours and cost about $60 dollars in total. Most pre-made FOAM fireplace baby proofing devices are $100 and up, so doing this yourself WILL save you money. This will not be a project of beauty, but of practicality to keep your child and or toddler safe. Don't have the time or energy to build one yourself? Here are some baby proofing fireplace solutions that you can purchase online.
Material Needed To Baby Proof a Fireplace Hearth Yourself:
1 = Roll or Sheet of Foam Rubber Padding
1 = Roll or Sheet of Vinyl Covering Material
5 = 2″ x 2″ x 8′ Wood
1 = Box of 3″ Wood Screws
1 = Can of Spray Adhesive Glue
1 = Sheet of Plywood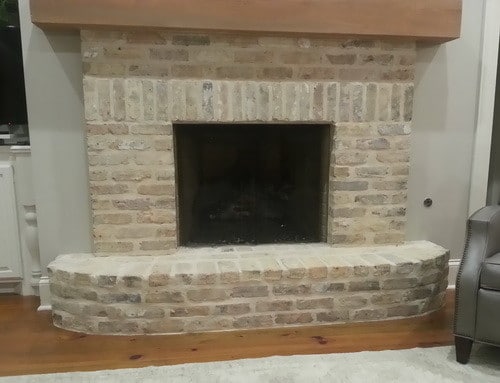 Here is our fireplace before baby proofing it. Lots of sharp corners and places to get hurt.
NOTE: We do NOT use our fireplace but if you do you can purchase an actual fireplace safety gate.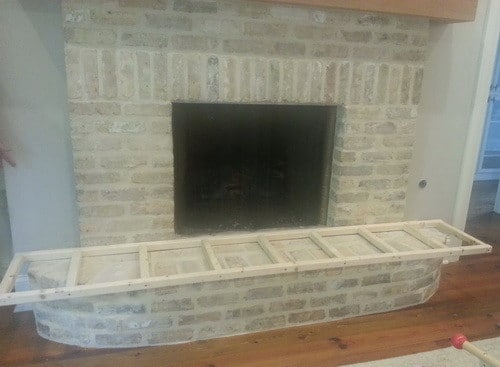 We measured out the fireplace hearth width and cut our wood to slightly overlap.
We started building the top portion of our fireplace guard first.
We cut our wood and secured the pieces together with 3″ wood screws.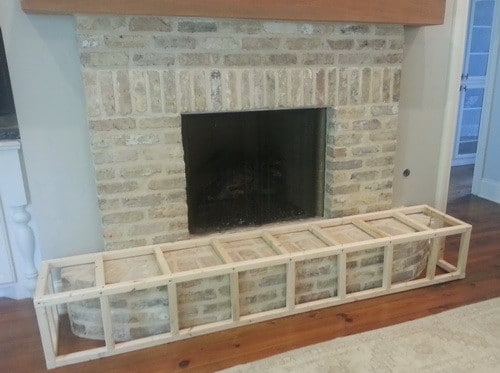 Here is the bottom "skirt" piece attached to the full assembly.
NOTE: Our fireplace guard's weight is resting fully on the hearth.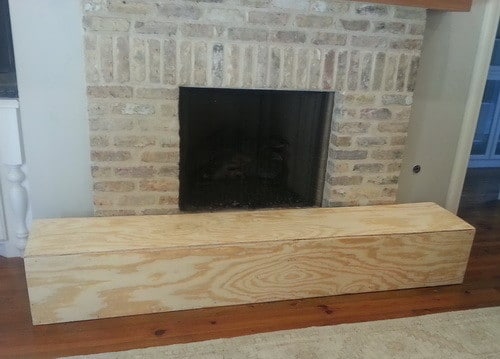 Once our frame was together we then screwed the 4 plywood pieces into the frame.
NOTE: The Home Depot or Lowe's WILL cut the wood for you for free!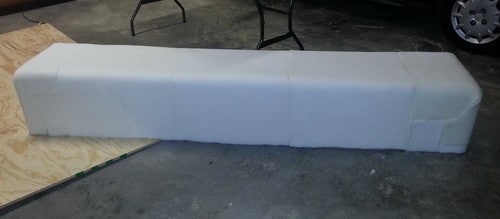 Next, we wrapped the wooden frame in a foam rubber material and secured it using spray adhesive.
NOTE: Any type of foam or padding will work here but needs to provide a padded surface.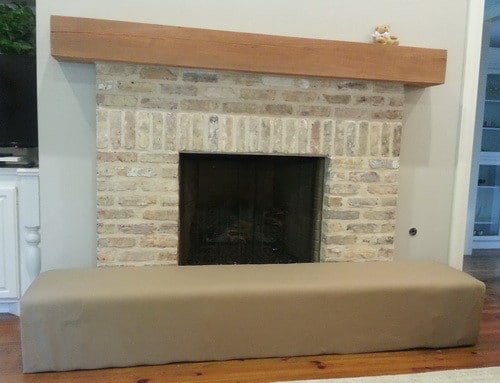 We then wrapped the DIY fireplace guard in an inexpensive vinyl covering material.
This is a relatively cheap solution to keeping your child safe without it being completely permanent.
This set us back about $60 dollars, took a few hours out of our weekend and most anyone can do this.