Here we have a DIY Sofa Table woodworking project that anyone can build themselves. We decided to build this as we looked at a few sofa tables at furniture stores in our area that were extremely overpriced and not unique. We then looked on Craigslist and all we could find was old 1970's era worn out tables. Our table will have a pine wood top, 2 middle shelves and 3 bottom cube shelves made for adding square wicker (rattan) baskets. The total size of this table will be 16″ deep x 48″ long. Total cost of making this table was roughly $85 dollars depending on what type of supplies you may already have. See below for step by step photos. NOTE: Here is a PDF file with FULL detailed sofa table plans that you can print out from another DIY website.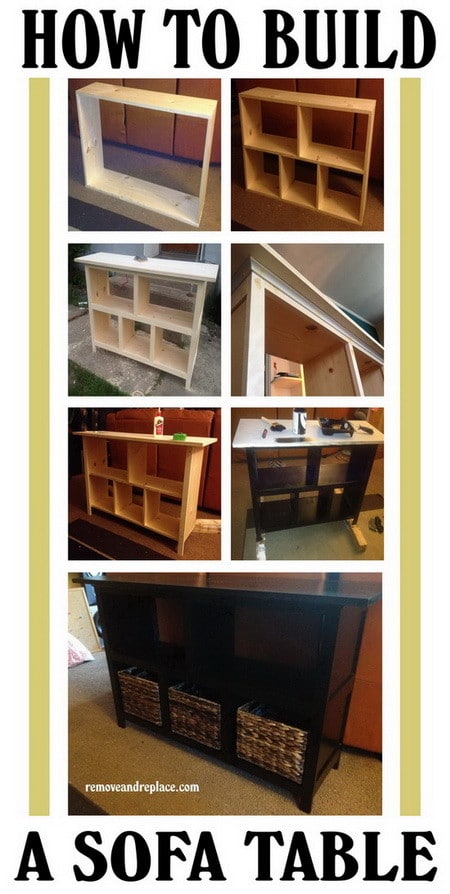 Materials Needed for DIY Sofa Table:
2 – 2″ x 12″ x 16′ Pine Wood (For Frame)
1 – 16″ x 48″ Pine Wood (For Top)
2 – 1″ x 2″ x 8′ Wood (For Outer Trim)
1 – 1/4″ x 3″ x 6′ Pre-Sanded Wood (Flat Trim For Sides – Optional)
1 – 10′ Length Wood Molding (For Under Top Edges – Optional)
Other Supplies = Wood Glue + Wood Filler + Wood Screws + Primer + Paint + Wicker (Rattan) Baskets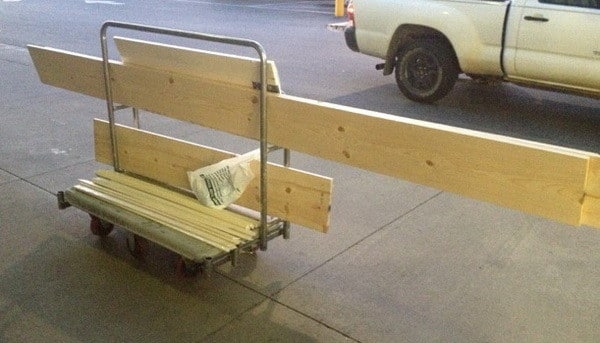 Here is the wood we purchased from The Home Depot for our Sofa Table Project.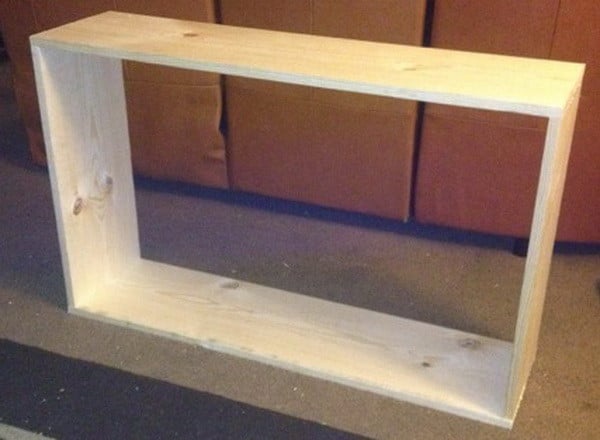 We cut the wood to size and then attached the 4 frame pieces together with the wood screws and glue.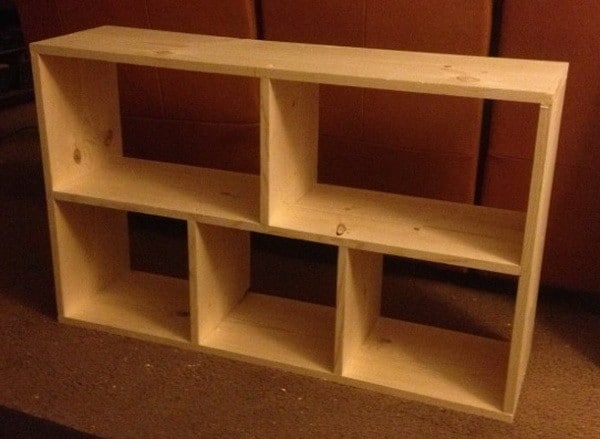 We then cut the wood for the inside shelving and attached using wood screws and wood glue.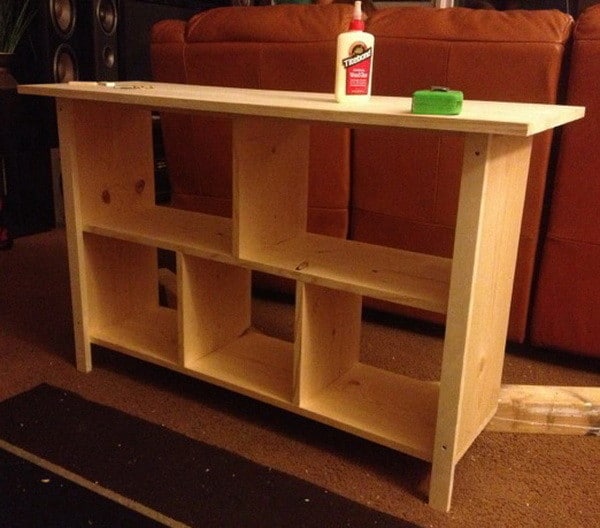 Next we added our top portion and added the sofa table legs with wood screws and glue.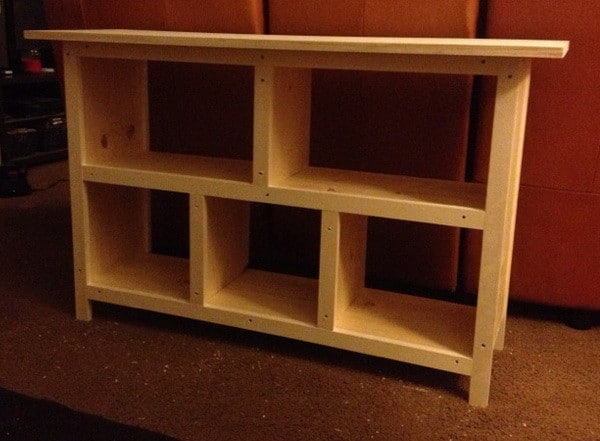 Then we added our wood trim pieces to make for a nice smooth front finish.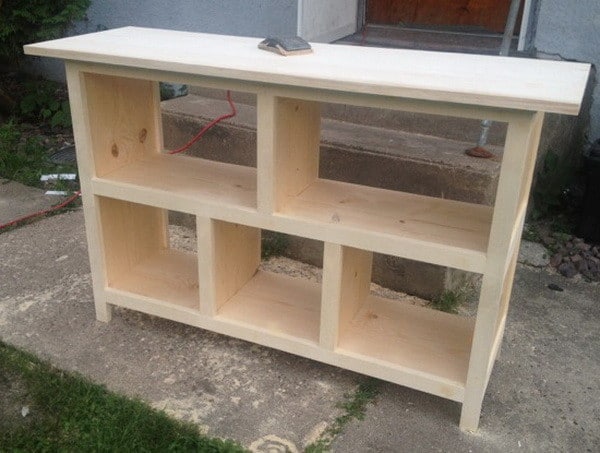 We added wood filler to the wood screw holes and then sanded smooth the complete assembly.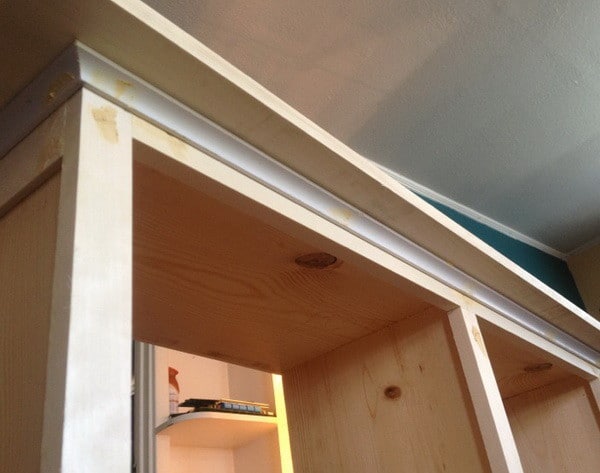 We had some wood molding in our garage so we decided to add it for a unique touch.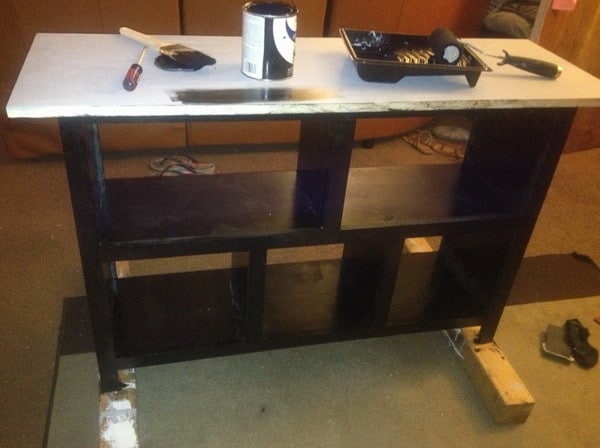 We then primed and painted our sofa table with black paint and gave it a few coats for protection.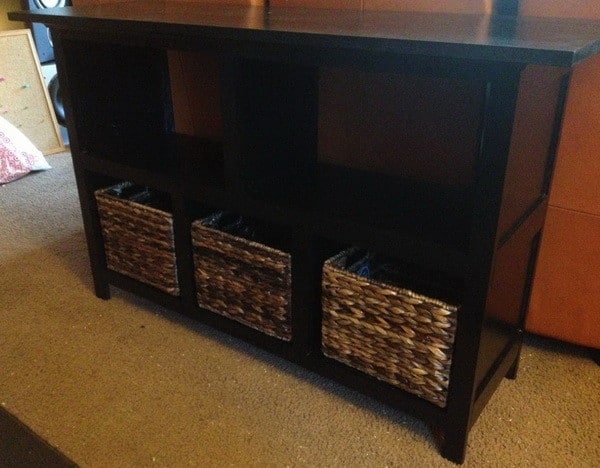 Here is our sofa table finished and in our living room with the 3 wicker baskets added.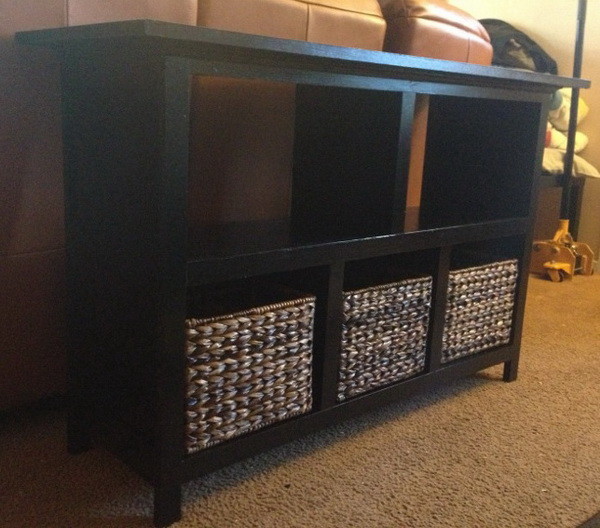 Another view of our finished DIY Sofa Table and we couldn't be happier!
It cost us $85 dollars and took us 4 hours on a weekend to complete in total!