We recently turned our gas fireplace on and had an issue with the valve supplying gas. We ran some tests and determined that the valve was stuck in the closed position. The inside of the valve had failed therefore the gas was unable to be supplied into the fireplace area. This replacement on/off gas valve was available online for around $40 dollars so we purchased the valve and installed it ourselves. See below for our step by step procedure on safely removing and replacing a gas fireplace valve.
NOTE: It is highly recommended to have a licensed professional repair your gas fireplace valve. There is no room for error here as if you do not tighten the fittings properly a gas leak can occur and death or injury can result. So, if you are experienced mechanically and have solid DIY know how, then proceed but with extreme caution. Here are some important Gas Fireplace Safety Tips to read for more information.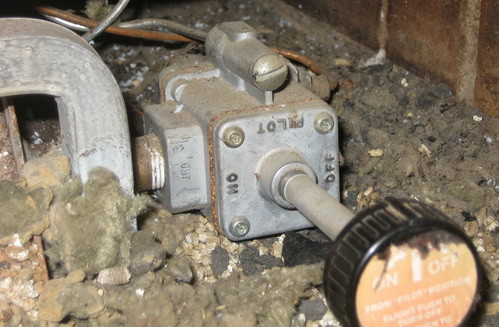 Here is our old valve that failed to provide gas to our fireplace.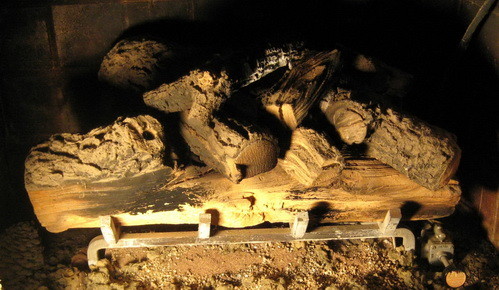 We FIRST TURNED OFF THE GAS OUTSIDE AND INSIDE and made sure it was safe to begin work.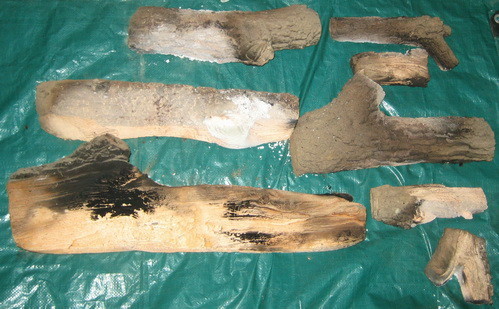 We then carefully removed the artificial logs from our fireplace.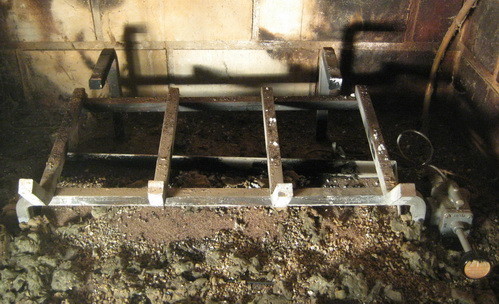 Once the logs were removed we needed to remove the log holder assembly.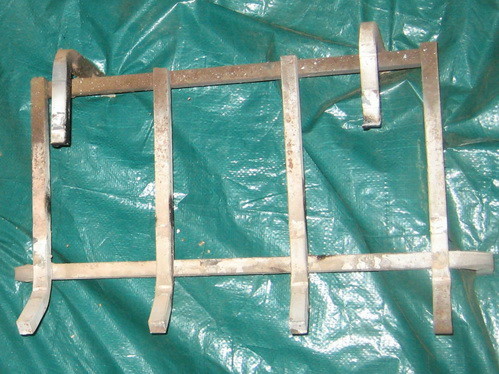 The log holder assembly has been removed from our fireplace.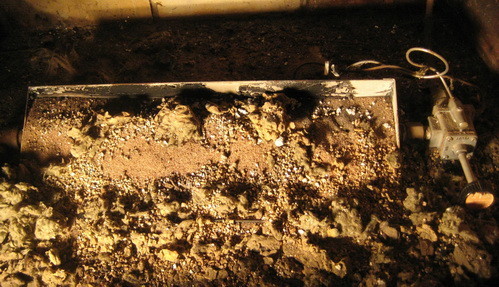 We then had to remove the sand material to be able to safely get the valve removed.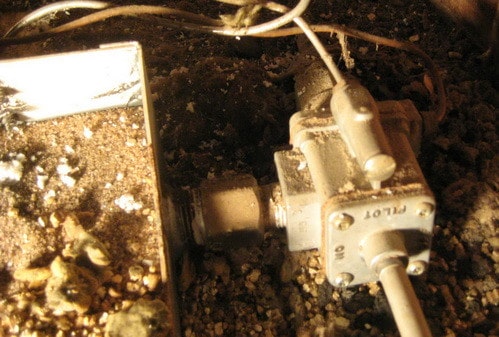 Finally we were able to get to the valve to replace it.
Disconnect the gas line and carefully remove the complete gas assembly.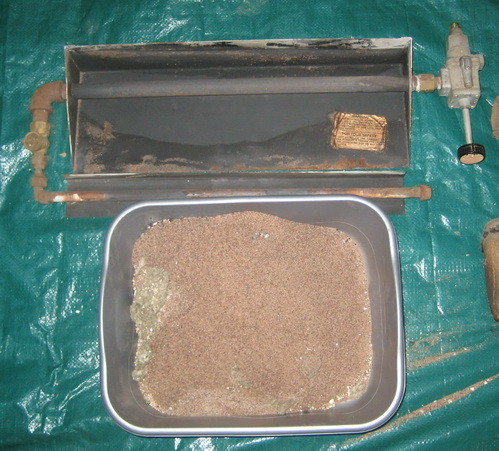 We removed the sand and the complete gas assembly then began to carefully remove the valve.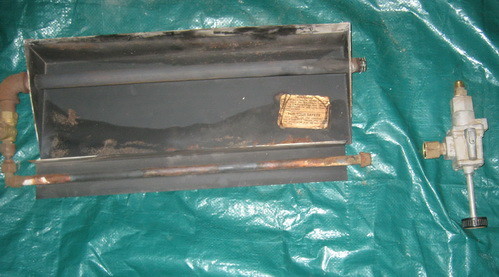 We have the faulty gas valve removed and ready to install the new one.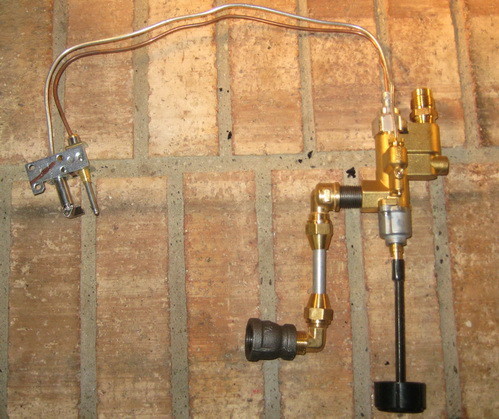 We fully assembled our new gas valve before installing it into our fireplace.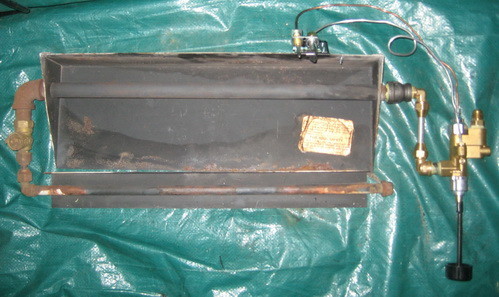 We then safely and properly attached our new gas valve to the complete gas assembly.
NOTE: At this point run air from an air compressor through the
gas assembly while using a soapy water solution and check for leaks!
Apply the soapy water to the connection points while blowing air through the gas tubing.
If bubbles occur then you have a leak. Tighten all fittings until the bubbles stop.
Once you have verified you have NO LEAKS, then proceed.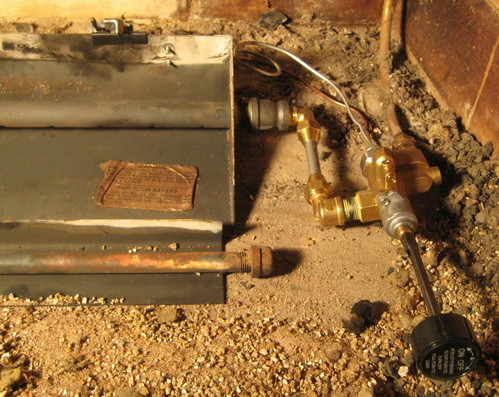 We then placed the complete gas assembly into our fireplace and connected the gas line.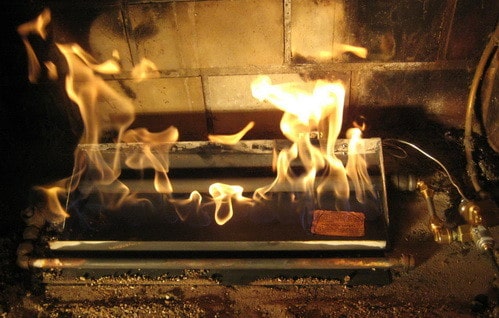 Make sure all gas lines are PROPERLY CONNECTED and SAFELY test the fireplace.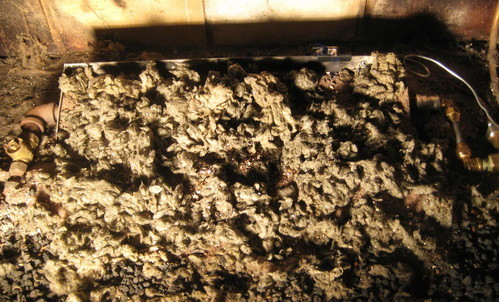 Put everything back into the fireplace including the sand, metal log holder and the logs.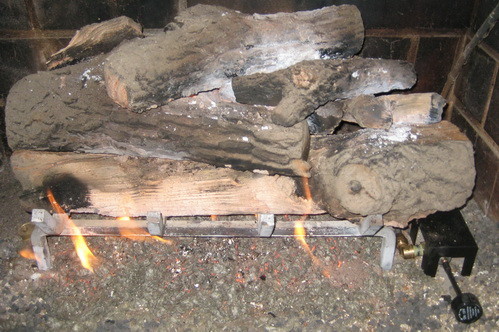 Once everything is safely and properly put back, test the fireplace for proper operation.
NOTE: There should be a safety/heat cover that is placed over the gas valve.
Make sure this is properly installed and covering your gas valve. (as seen in above picture)