Living in an apartment with loud roommates? The apartment you live in is small and all noises come straight into your bedroom. Is there an easy way to lessen the noise and soundproof my door and room myself? Yes there are many things you can do when it comes to soundproofing to get your bedroom door (that is most likely hollow) to absorb and block the loud sounds. If noise cannot be stopped from the source, you need to block and or absorb it. Living in an apartment makes it so you are unable to replace things like doors. We are going to show you a few ways to successfully soundproof a room that has a cheap hollow door.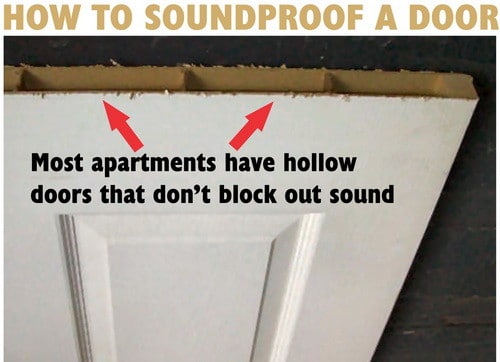 The first thing we recommend is trying to dampen the sound near the source. If the living room, dining room or kitchen has tile or wood floors, the sound has no way of being absorbed. The easiest thing to do in this situation is buy some cheap rugs for the kitchen or one big rug for the living or dining room. This will help absorb the sound before it can enter your bedroom.
A sheet of thick sound absorbing foam or 3/4 inch medium density sound deadening fiberboard cut to the size of your door can make a big improvement. You can install this yourself without leaving a big mess to repair when you move out of your apartment. All you will need to attach the sheet of foam or fiberboard to your bedroom door is 4 wood screws. If you install the foam on your door, put washers around the heads of the screws. The washers are needed so the screw heads stay on top of the piece of foam.
You can also install removable door gaskets to cover any parts of the door where sound may be entering. These install on the perimeter of the door frame blocking any sound that may enter. They can easily be removed when needed or moving out of your apartment.
A heavy set of acoustic drapes can also help if installed over or to the left and right of your door. At night when you are in bed and ready to sleep, you can slide the drape in front or on the sides of your door to help block and absorb the sound waves.
Some other ideas to deaden sound in your bedroom…
Place bookshelves on either side of the door to help absorb the sound can really help.
Move your bed to the opposite wall away from where the sound is coming from.
Get a large rug for your bedroom or a runner if the floor is wood or tile.
A white noise machine can help by producing a constant sound that will cover up any other intruding noises.
Buy a set of earplugs and put them in before you go to bed.
A small fan running on low setting near your bed can help mask sounds.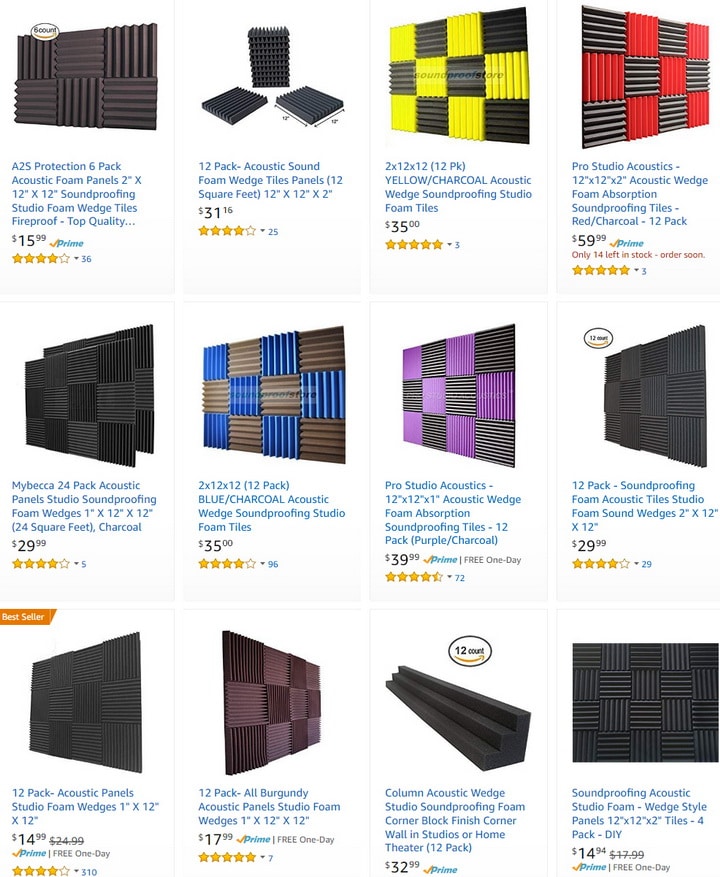 Soundproofing materials for rooms and doors
Need some tips on soundproofing your room or door? Let us know below and we will be happy to help!